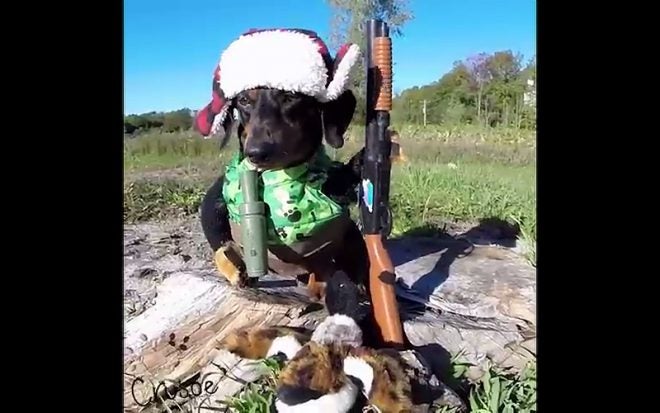 A few months ago, I shared with you a pair of funny videos in which a delightful dachsund named Crusoe sauntered around toting a gun (kinda), acting like a hunter.
The original video was just about hunting in general. The second was about wabbit season (think Elmer Fudd), and the intrepid hunter wore snow camo as he pursued hasenpfeffer in the snow. And now there's a new one out called Duck Season.
In this video, the star–who is literally a southpaw–finally gets to fire his shotgun and bag some game.
You're welcome.