Watch: TACT Bivvy 6-Ounce Emergency Sleeping Bag
Russ Chastain 10.11.16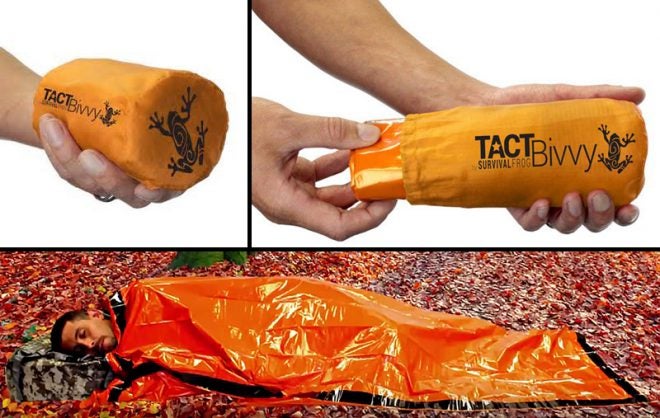 I'd call this a modern twist on the old silver Mylar space blankets, and chances are that it's been around for a while. But there have got to be plenty of folks out there who haven't heard of this before.
It's the TACT Bivvy, which is a $20 "emergency sleeping bag." Basically it's a tough plastic bag lined with silver Mylar, "which reflects 90% of your body heat."
The guy in the video says, "With this bag, you can survive in extreme cold winds, rain, or snow."
It seems like a good idea, and there have been times while hunting when I would have gladly crawled inside of a big plastic bag if I'd had one, and that's me hunting in the southeastern USA. I can certainly see the use for it when hunting in colder climates, farther from "civilization."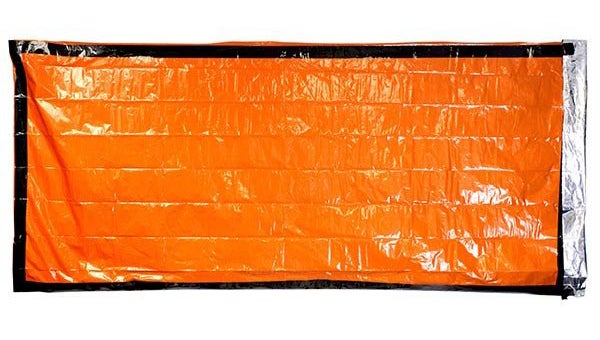 This isn't the only one out there. There's also a SOL Bivvy, which I've seen selling for all kinds of prices, from $13.29 up to $45. Heck, the SOL website prices it at a whopping $60!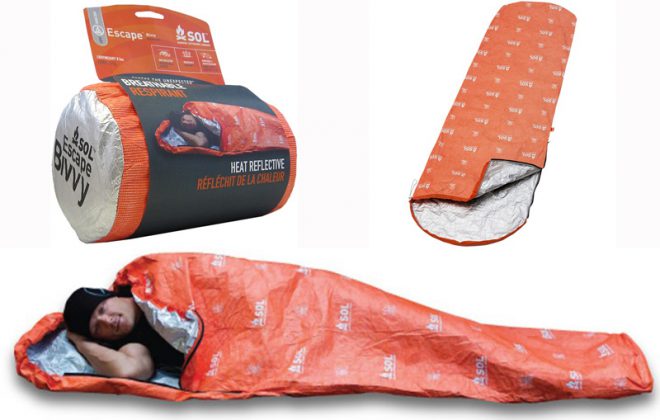 If you can pick them up for the right price, these things might be very useful in a survival situation. What do you think? Let us know in the comments below.