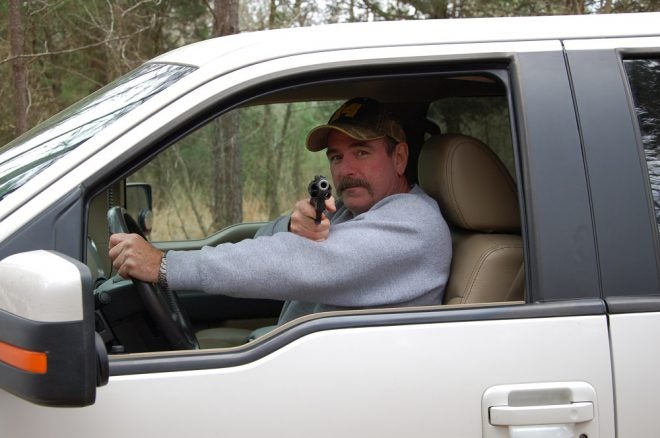 Everybody is responsible for homeland security in this country. Survivalists and preppers are generally considered the watchful eyes of America. We tend to be more tuned in to what is going on around us. We are observers, watchers, and evaluators of circumstances. Simply put, we pay attention to what is happening in our neighborhoods, in our towns, cities, in the country, and the world as well.
But if we see wrongs being committed or something going on that is just not right, do we do anything about it? Do we speak up or report it to authorities?
We prep and plan to be ready to react to any situation that might develop at a moment's notice. Why else do we bother planning and packing a bug out bag to grab on our way out the door? Why do we bother gearing up and training for self-defense if we think everything will be fine if we simply ignore it?
Times have changed and we can no longer rely on law enforcement to be everywhere we need them all the time. It is not their fault; they do the best they can. Political correctness, race empowerment, high unemployment by choice, a broken justice system, no personal responsibility, reliance upon Uncle Sam to supply everything without contributing to anything, and a prevailing philosophy that "Whatever is mine, is mine, and so is your stuff." It's the world we live in today.
Accordingly, we are the eyes and ears of security in this country. When we see a prowler sneaking around the house next door, we have to report it. If there is a suspicious person lurking around in the mall parking lot, we have to notify security guards. If we overhear somebody plotting a crime at the burger bar, then we have to code that as well.
Had the neighbors in San Bernardino reported all the suspicious activities at the apartment across the street housing the terrorists before their attack, then maybe it could have been prevented. Those cells are still out there. They are coming across the border every day because the doors are open. We have to be vigilant.
Prepping is not only about preparing for your own security and that of your family, but it also demands a wider responsibility, too. We are all citizens of America. If you see something, say something.