Chiappa's M6 Survival Gun Comes in 22 WMR and With Choke Tubes
Russ Chastain 10.19.16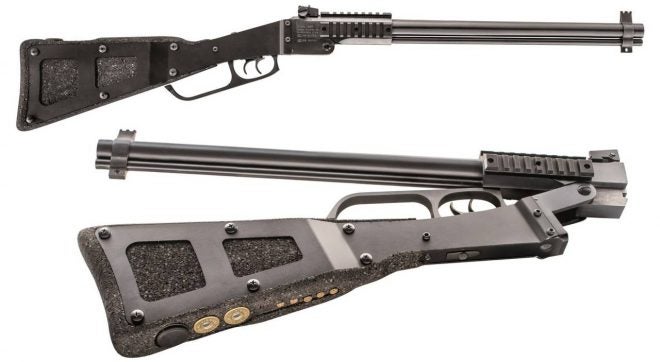 Chiappa's little M6 folding "survival rifle" is currently available in 22 WMR (22 Magnum), with the shotgun barrel threaded for choke tubes. Here's what they say about it in a press release:
Based on the original M6, Chiappa Firearms' improved version is available in 12ga/22 LR, 12ga/22WMR, 20ga/22 LR or 20ga/22WMR combinations. The M6 shotgun barrels are threaded for Rem® Choke tubes and include a modified choke.
This is good news for folks who want more oomph from their rimfire barrel. I prefer a 22 mag over 22 LR even for small game because poorly-placed shots have caused me to lose squirrels in the past. But if I fail to hit the head of a squirrel or rabbit with a 22 magnum and hit it elsewhere, the result is pretty devastating. Yes, it will ruin more meat than a 22 Long Rifle, but I'd rather lose a little meat and get a quick kill than to lose an animal that may die slowly and in vain.
The choke tube idea is a good one, too. It's always nice to be able to adjust your choke to suit the circumstances.
This sure looks like a handy little popper; I might oughta look into getting one.