Review: Chris Reeve Sebenza 21 Insingo Folding Knife
Major Pandemic 10.24.16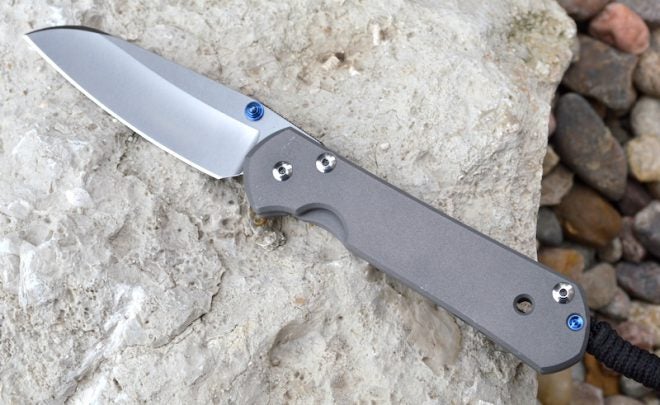 When we start talking about the best pocket knives on earth we have to talk about the Chris Reeve Sebenza 21. From my perspective the Reeve Sebenza is the finest hard-use folding knife on earth. Sure there are more expensive folders out there, but if you want an honest to goodness cutting tool, I have yet to find another production folding knife that's its equal.
After ordering a standard 3.6-inch Sebenza last year, I was lusting over the adapted Wharncliffe-style Insingo Sebenza blade. A few months later, my wait was over and I opened my Chris Reeve shipment with excitement. This style of blade has become a favorite of mine for all purpose utility cutting chores.
If I could take one folding knife anywhere, it would be a large Sebenza. The starting price for a large 3.6" bladed Sebenza 21 is $410. That's far from the $40 knives at bulk retailers and is really for the person who wants or needs the best heavy-duty folding knife money can buy.
Chris Reeve offers a variety of options from the basic/plain model all the way to specialty anodized designs or your own custom CNC graphics. If you can imagine a design on a Sebenza handle, they can likely make it.
Whether you choose the Plain or the Custom Sebenza, this classic knife offers a strong and secure locking mechanism and handle, top-tier crucible steel blade, and quality fit and finish that is only equaled on custom knives.



About Chris Reeve Knives
Chris Reeve is one of the preeminent legends of the knife industry, but of course he didn't start out that way. He was a Grand Prix motorcycle racer in the 1970s, but his original background includes machining tool and die manufacturing. Chris began his knife making business in South Africa where he enjoyed quite a bit of attention. When he and his wife moved to the US, they vowed to make the knife business a success. The rest is not just history. It's a legacy of cutlery greatness.
Let's look how well respected he is in the industry:
1987 Knifemaker's Guild of South Africa "Best Folding Knife"

2000-2012 for "Manufacturing Quality Award"

2003 "Collaboration Knife of the Year"

2005 "Collector Knife of the Year"

2006 Grays Sporting Journal "Gray's Best" Award

2007 "American Made Knife of the Year"

2008 "Overall Knife of the Year"

2008 Field and Stream "Best of the Best"

2010 "Overall Knife of the Year"
Fit, Finish, Feel, Function, and Features
There are really only four materials represented in the final Sebenza: CPM S35VN stainless steel, 6Al4V titanium, 303 stainless steel, and phosphor bronze.
The CPM S35VN stainless steel is used to form the precision concave ground modified Insingo blade, which pivots on a phosphor bronze bushing for extremely smooth operation. Everything from the S35VN steel to the hollow grind has been optimized over the years to create the best folding cutting tool on the market. Use the Sebenza, and the difference is immediately noticeable.
Chris Reeve knives have an understated level of class that is conveyed in the raw 6Al4V titanium handles assembled with 303 stainless steel screws and 6Al4V titanium fittings. It's an elegant look with a stunning level of precise tolerances that most German sports cars would be envious of.  
Having seen well-worn Sebenzas before, I can tell you that the titanium handles wear just like that perfect pair of jeans and develop a patina. I am not sure if it's the titanium being affected by the elements or the titanium itself wearing, but it's a beautiful effect. It takes years, but the look makes you love the knife even more.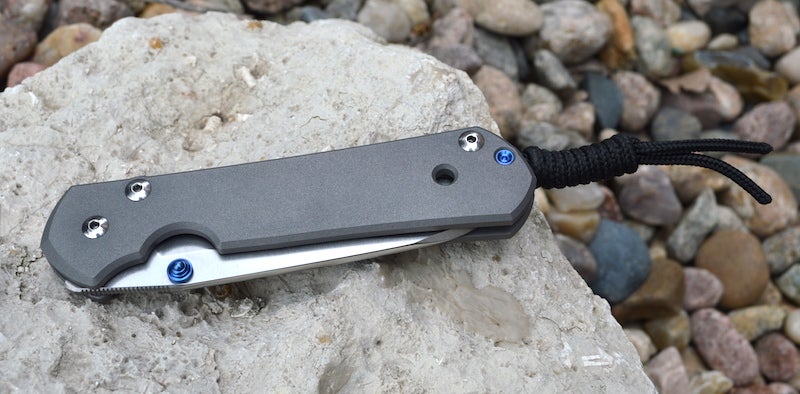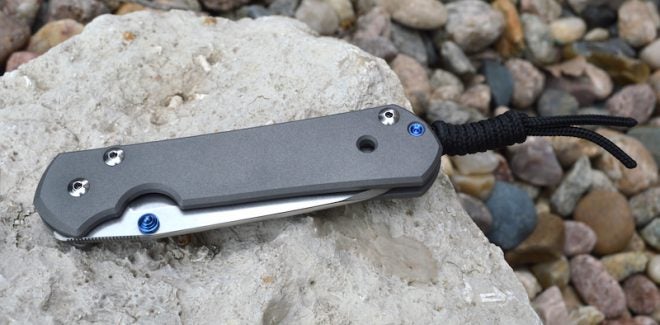 In handle strength, there really is no equal. I mean come on. Two titanium handles that together add up to more than a quarter-inch. I can imagine nothing for which I would ever use a cutting tool that would break these handles.  
When you actually start cutting something instead of just parading around with it, the Sebenza design delivers everything you would expect in a design refined over decades. The CPM S35VN stainless steel takes a razor sharp cutting edge and holds it for a long time, even when cutting tough materials.
There are many great steels available, but S35VN has toughness balanced with corrosion and wear resistance at a higher level than other steels. Part of that performance is due to Reeve's blade design and grind.
About the Lock
This is not just another liner lock. The now-common Walker liner lock has proven to be reliable, strong, and used everywhere in the knife industry, but if you want to step up in strength, you'll want the Reeve Integral Lock (RIL).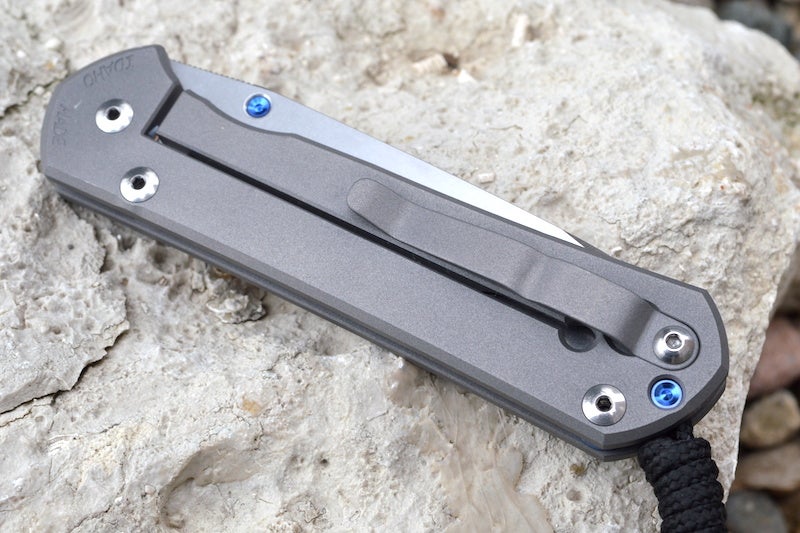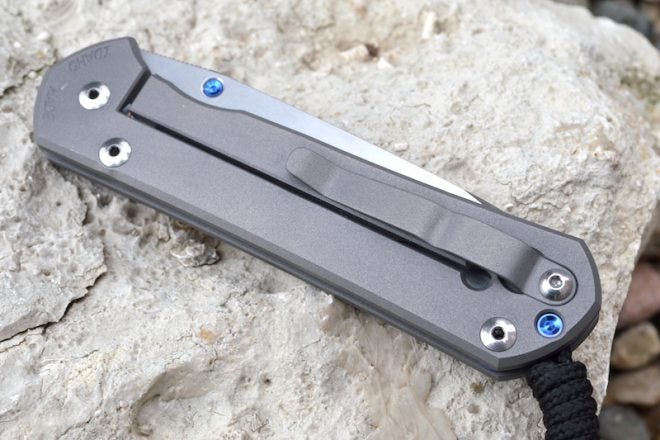 Invented by Chris Reeve, the RIL frame lock increases the reliability and strength of the Walker lock design. Reeve uses .150" thick 6Al4V Titanium for his handles, so the resulting lock is about as strong as you can possibly make a locking mechanism without substantially increasing bulk and weight .
Insingo Blade
Reeve modified the original Wharncliffe-style blade to have a bit more belly to create his Insingo blade design. The result is an amazing cutting blade that provides a more-precise straight cut through the draw stroke than drop point blades. I have a lot of sharp knives, but the Sebenzas are hard-use knives with a razor edge that stays sharp for an extremely long time.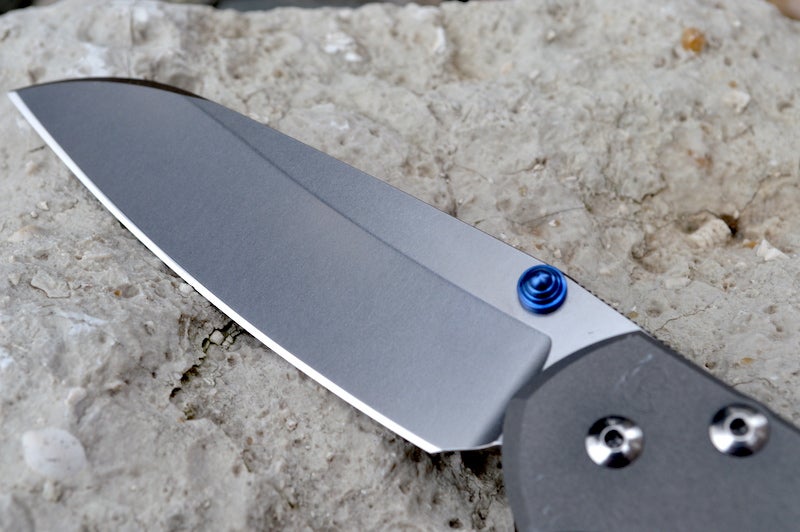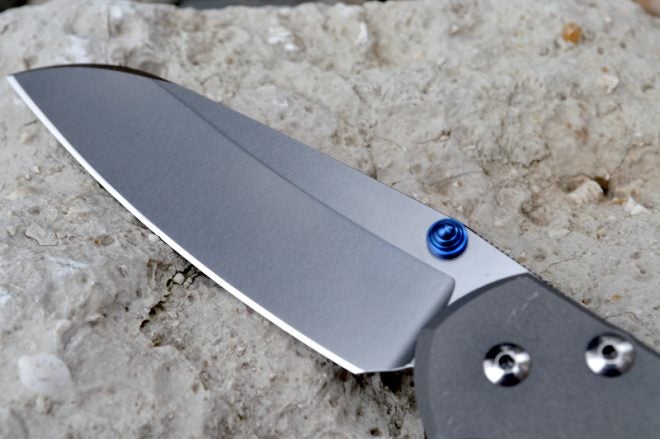 Final Thoughts
It is impossible to convey the beauty, feel, and quality of a Sebenza through words and pictures. You will just never truly appreciate these things without actually holding one in your hand.
I loved my first drop point Sebenza so much that I ordered a second with the Insingo blade. The next time you have $100 burning a hole in your pocket, I challenge you to save $300 more and buy that "one great knife," a Chris Reeve Sebenza. The only regret you will have is that you didn't do it sooner.
Manufacturer Specs
Large Sebenza 21 MSRP $410

Small Sebenza 21 MSRP $350

Blade Material: CPM S35VN Stainless Steel

Blade Hardness: 58-59 RC

Blade Length: Large – 3.625″ (92 mm), Small – 2.94″ (75 mm)

Blade Thickness: 0.125″ (3.175 mm)

Overall Length: Large – 8.335″ (212 mm), Small – 6.875″ (175 mm)

Handle Material: 6Al4V Titanium

Handle Thickness: Large – 0.150″ (3.81 mm), Small – 0.125″ (3.175 mm)

Weight: Large – 4.7 oz. (133 g), Small – 3.0 oz. (85 g)

Fittings: 303 Stainless Steel

Thumb lug: 6Al4V Titanium

Pocket Clip: 6Al4V Titanium