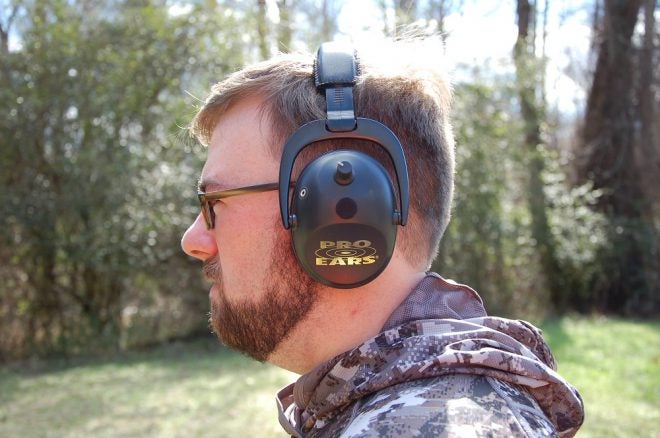 Some things in life you should not skimp on. Hearing protection is one of them. I cringe when I see somebody at a shooting range or deer camp sighting in their high powered rifle without wearing any type of ear protection. They are just asking for it.
Back in 1971 I got the shock of my life having been drafted for a physical to enter the Army for the Vietnam War. That was enough of a surprise, but the big one was that I failed the physical because I had no high frequency hearing. That was due to working for years in our family crop dusting business around radial aircraft engines without any ear protection. Catch 22, huh?
Since then, I have highly guarded my hearing and am particularly sensitive to very loud or constant noises. If you are experiencing hearing difficulties, I recommend you be tested and take the appropriate actions to protect what hearing you have left.
When it comes to shooting guns, protecting your hearing is really a no brainer. And it is so simple to do these days with so many high quality protection devices on the market. It does not matter if you are shooting from a bench at a range, or shooting skeet or sporting clays, or even just plinking out on the farm with a rimfire rifle. Any gun report comes at such a high pitch that sustained exposure will definitely damage your hearing. It cannot be fixed or replaced either.
Many shooters now double up on hearing protection. Their first line of defense is a set of foam ear inserts. Then they put on a good pair of hearing protection muffs designed with enough insulation to deter a high level of decibel noise.
When you buy hearing muffs, check the dB level on them to ensure you get the highest protection possible. Forget those cheap $10 muffs that are sold on the market. Also try the muffs on and fiddle with the wearing adjustments to make sure they fit and seal good.
There are also some excellent electronic ear muffs on the market now. These have adjustments to allow you to hear normal conversations, but blank out the loud noises when they peak at a certain level. These are really worth the money. Like eyes, you only get one pair of ears. Best take care of them.