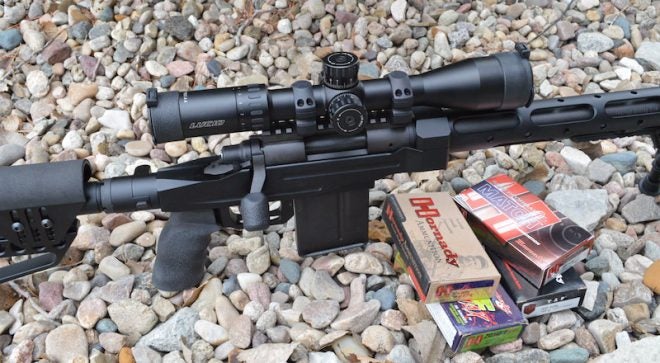 While searching for precision rifle rings, American Precision Arms was a name that kept coming up as the best scope rings available. I'm writing this review after having featured them in many builds during the past year or so. These rings are $195–gulp, yeah. But if you want to play in the league of the elite precision shooters, you're going to have to pull out the checkbook.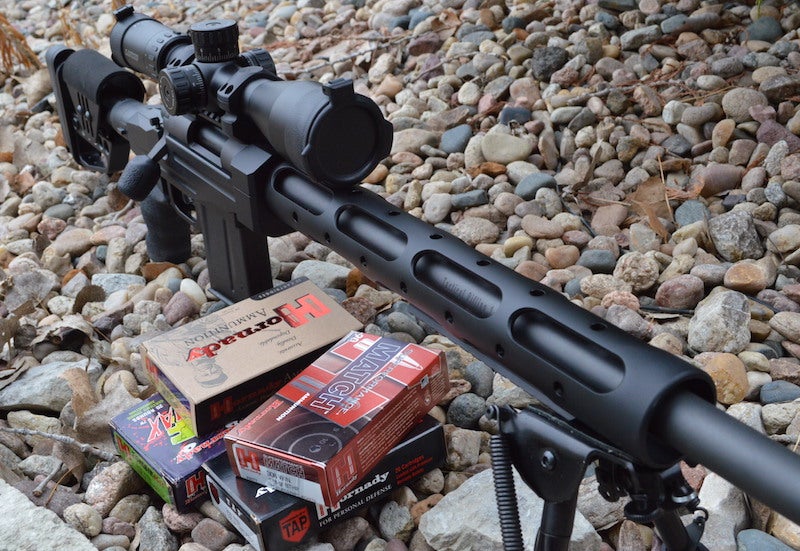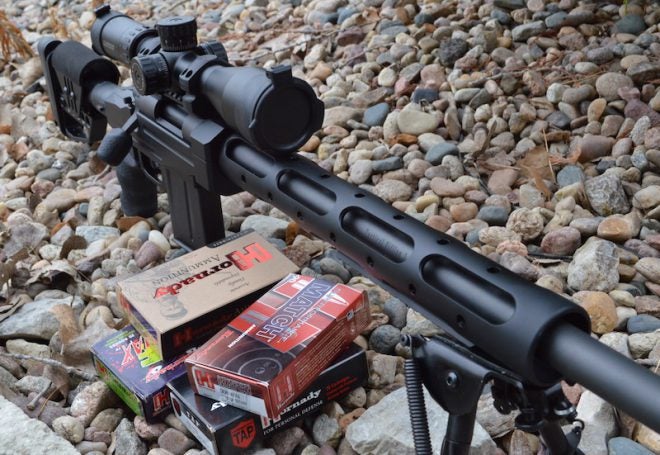 When I say big-league accuracy, I mean stunning, un-freaking-believable accuracy. On really good days I can manage some solid .25" 100-yard groups, but top end shooters can do that at 500 yards.
For example: Until the 2016 Shooting 3Gun season, I sponsored an up-and-coming youth 3Gun competitor named Nate Staskiewicz who then turned pro and may end up on the competitive Army Marksmanship team. The kid is phenomenal behind a gun and currently is one of the top five competitors nationally.
I simply could not afford to sponsor him on a part time writer's salary now that he is "that good."  In the picture below with Jered (CEO of American Precision Arms) you can see Nate and his custom American Precision Arms 308 rifle with his 3-shot 969-yard .764" group. Let's think about that for a moment — ¾" at nearly 1000 yards. That my friends is precision.
At this level, when you're shooting a $3,000 rifle, spending $195 on something critical component like scope rings doesn't sound so crazy.
I am by no means that good a shooter, but I have been impressed with what these all-steel American Precision Arms Scope Rings have delivered. Most scope rings lack precision from one ring to the next. This produces a variety of bad issues including misaligned optics, uneven torsion on the optic tube, unrepeatable zero after removal and re-installation, rings coming loose, and durability issues.

Most people would be surprised to learn that most competitive shooters remove the scope from the gun each time and case it separately during transportation, which is why it makes sense to have a set of rings that deliver repeatable accuracy after re-installation.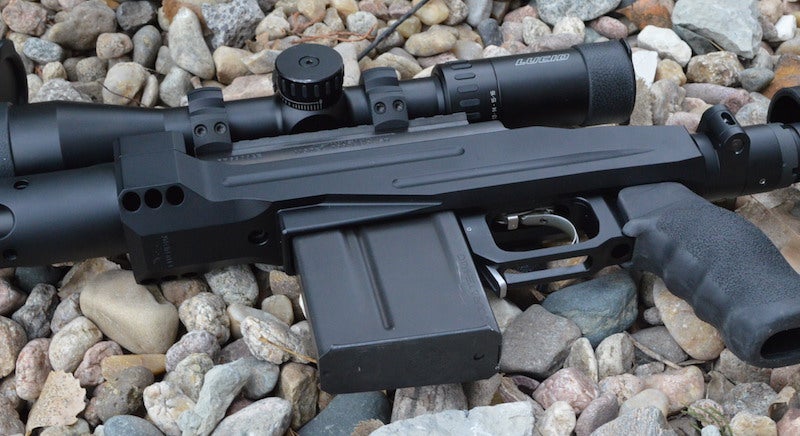 Jered at APA asked me to test this at 300 yards. With his rings, removal and re-installation of an optic will not change the zero on any of my rifle at 300 yards. This is nice to know if you have a favorite rifle with a quick-release Red Dot that you swap out for a nice optic for longer range shooting. If you happen to have a custom $3000 American Precision Arms rifle, then you should have a set of their rings as well.
The quality of these rings is exceptional and from what I've seen they may well be the best rings available. The company offers them in both 30mm and 34mm sizes in various heights.
If you have a precision rifle, you owe it to yourself to invest in a set of these rings.