Shooting "The Field of Chaos" with the Springfield Armory SAINT
Rob Reed 11.03.16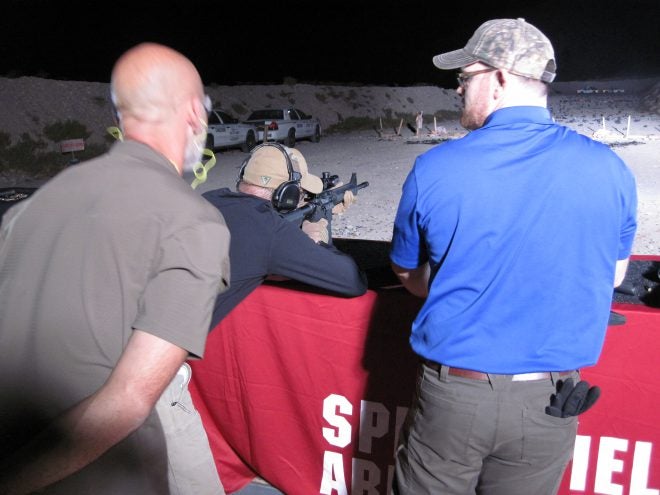 Springfield Armory has released their video from the "Field of Chaos" night shoot at their recent SAINT product-launch media event held in Las Vegas.
This shoot was the culmination of two days of shooting with the company's new SAINT AR carbine. The SAINT is Springfield's entry in the sub-$1,000 AR market (MSRP $899) and is essentially a M4 type carbine with a mid-length gas system, "H" heavy buffer, and BCM furniture. (For complete specs see "The Springfield Armory SAINT Revealed")

The Field of Chaos event was a night shoot featuring hundreds of zombies, zombie garden Gnones, and other targets, all rigged with Tannerite explosives. The largest targets were two old taxi's set up with eight pounds of Tannerite apiece. The shooters used rifles equipped with Bushnell Elite Tactical 1-6.5×24 variable optic. With about a dozen shooters on the line it was a race to see who could shoot each target first and the firing was fast and furious.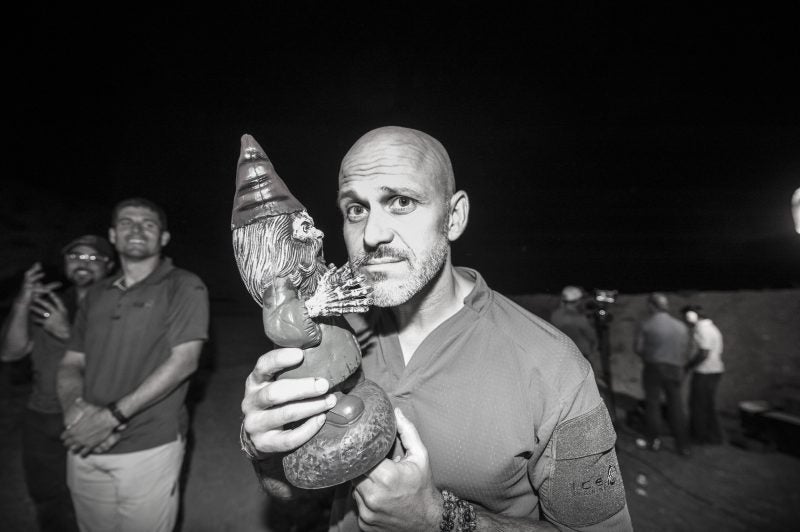 Here's the Springfield Armory video of the shoot:
The multitude of targets and stacks of loaded magazines encouraged shooters to fire as fast as they could find targets. Patrick R. of The Firearms Blog fired an estimated 240 rounds in just a few minutes and managed to melt the polymer handguard where it contacted the gas block. Jeremy S. of The Truth About Guns had a similar issue. Considering the amount of ammo fired in the short time, I'm not surprised to see the polymer melt. The handguards were too hot to touch without gloves, even with the built in heat shields.
The "Field of Chaos" event was the literal example of "going out with a bang." While the small amounts of Tannerite on the gnomes and other targets produced satisfying "booms" the eight pounds in each of the two taxis created twisted and mangled vehicles. Aside from the already mentioned melted handguards, I did not see any issues with any of the rifles. They were definitely being pushed beyond normal use and how they stood up to this use is a good indication of the build quality of the Springfield Armory SAINT.