Photo: Deer Cut in Two by Airplane Propeller
Russ Chastain 11.05.16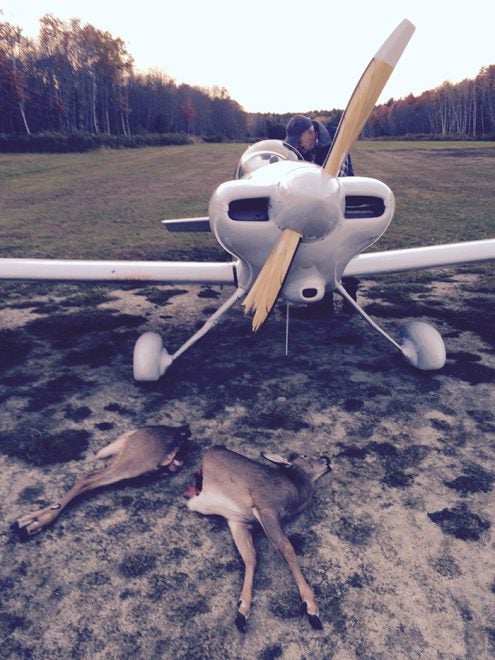 This photo was posted without caption to the Taildragger Pilots United Facebook page.
Comments on the photo range from "Happens a lot here in southern Texas" to "This is BS" to "You should have buzzed the landing strip before landing, to scare away wildlife."
So is it real or photoshopped? I tend to think that it's real, but I wouldn't have expected such a large amount of damage to the propeller–not that I know anything about wooden airplane props.
As for a lack of blood on the ground etc, I'd think that the two hunks of deer were dragged over to the plane in order to take the photo. Therefore, not so much gore.
What do you think?