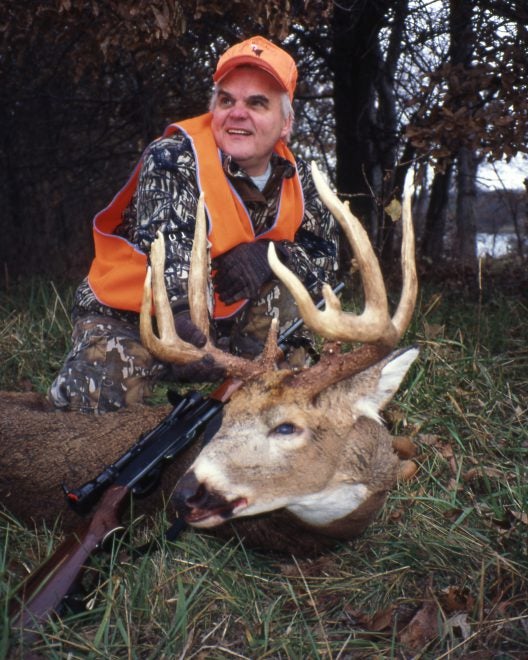 You don't have to be Daniel Boone to slip through the woods and get close enough to a buster buck to shoot him–at least during the rut when even monster whitetails are vulnerable. You can combine stand hunting with stalking by being on stand at dawn and dusk and stalking during mid-day hours.
It's usually best to stillhunt "edges" like ridge sides, a grass or dirt logging road that travels a ridge top just above a tangled creek draw or bottom, or slipping along fields just inside the timberline. A creek draw also can be a great place to stillhunt, stopping periodically to peer over the top and watch for whitetails. Stop often to use binoculars and listen for deer moving through the woods. Sit on a log or stump from time to time to watch and wait, then stay on the move.
Stalking is especially fruitful when weather conditions help conceal your movements. A slightly drizzly day that blankets the leaves with foot-silencing moisture is great for stalking. Same with snow or sleet. A day when the wind is howling is prime for stalking, too. Just keep the wind in your favor and move carefully, and quietly and use your optics frequently.