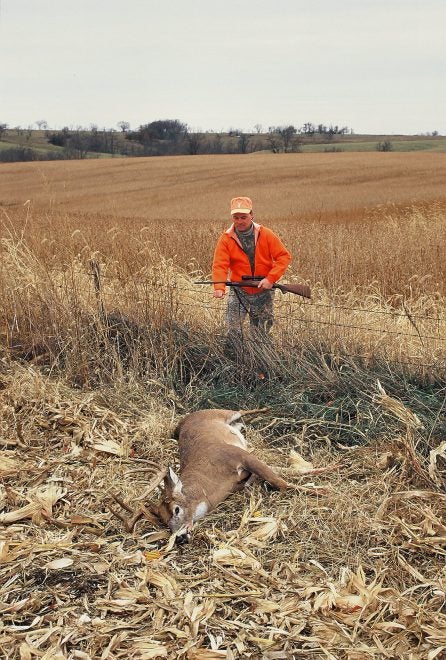 During the height of the rut, there often is no rhyme or reason as to where and how bucks are traveling during their "chase" mode for does. For this reason a rifleman's best bet to whack a whopper whitetail is to choose a spot where he has a long field of view.
Remember you're using a scope-sighted, center-fire rifle fully capable of putting a 165-grain bullet through the boiler room of a buck at 300 yards. Set up to take advantage of that.
During the rut, the more quality deer country you can "cover" with your rifle, the more likely your success.