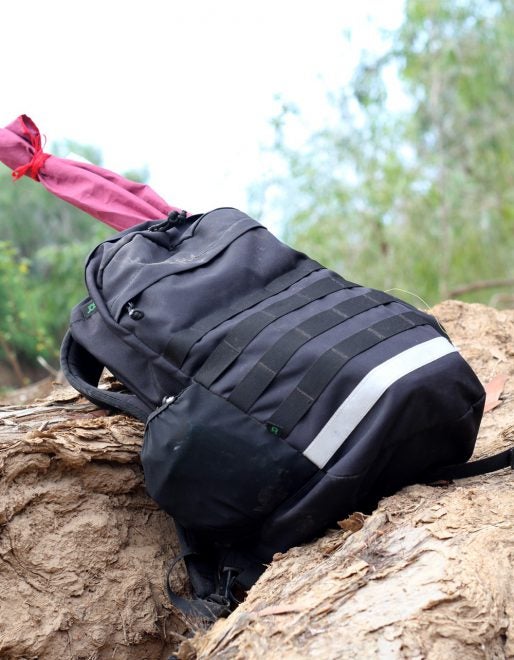 For me, packs are the most difficult piece of gear to get right and the most difficult piece of gear to buy and review. There are so many features and so many things that could go wrong that finding one that is just perfect is very hard to do. It also happens that we live in a world where companies usually think that more features is better. The end result is we get to a point where bags are just overloaded with stuff. Stuffed with stuff, if you will.
My go-to day pack is the Maxpedition Pygmy Falcon II. I love this pack, but even it is not perfect. I have tried many, many others: the Tom Bihn Synpase (superb), the SOG Toc (decent), the Cotopaxi Kilaminjaro (simple, but excellent), the Topo Designs Daypack (bag of flaming….). I am still looking for that PERFECT pack though, and like all quests for gear perfection, I am fairly certain this is one without an end point. That said, some of my favorite designs have been BO Gear bags.
Brisbane Outdoor Gear offers a wide range of simple, yet effective packs with lots and lots of well-thought out accessories. The real lure is their "custom bag" designs. I have lost many an hour configuring and reconfiguring my custom Bull Pup.
But BO Gear has two drawbacks for me. One of their standard backpacks offer bottle holders. I hike with no fewer than three other people, two of whom are kids, and so I need the extra space. I also detest water bladders as they are hard to clean and usually smell terrible.
The other issue I have had is cost. BO Gear is all nice, but man are they pricey, even when you factor in the AUS dollar to US dollar conversion (right now .76 to a dollar). The product prices, while high, are okay, especially compared to stuff like Go Ruck and Triple Aught Design. The real price kicker comes in when you see the shipping–$41.95! Granted it is coming from Australia, but holy smokes is that a lot of money. It's basically impossible to get a BO backpack for under $200, and the custom numbers tip the scales at close to $400 when equipped with a sternum and waist strap and including shipping.
But BO Gear saw a space in the market for something cheaper. They outsourced their product construction to Vietnam and kept design in-house. The end result is their Subbie backpack, that is "sub-$100" pack.
In many ways, the Subbie is the pack I have wanted for a long time. It is lightweight, opting for something less heavy than the standard 1000 denier Cordura, and it is only 20L (right around perfect for me for a day pack). It has MOLLE, like all BO Gear, but it also has two bottle holders. The Subbie is also compatible with all of the BO Gear accessories and straps, making it an ideal and cheap way to get into the BO Gear product line (letting you transition to a custom BO Gear bag later without having to repurchase a bunch of accessories).
The Subbie's other features are nice. The BO Gear shoulder strap set up, an air mesh back panel with closed cells to prevent pick up of dirt and debris, the interior pocket for a laptop, tablet, or a hydration bladder. This is a real BO Gear bag at around 2/3rds the price. Unfortunately the sky-high shipping is still an issue, but the overall expense is lower.
If you are in the market for a new daypack and you'd like to try something different from the Triple Aught Designs and Go Rucks of the world, BO Gear offers a very nice bag at a very good price and the Subbie drops that price even lower.