Well, whattaya know? Turns out, Amsoil makes products for guns as well as other machinery.
The Amsoil name is well-known for specialized synthetic lubricants, but I've always associated them with vehicles and other engine-driven equipment. These days, they are making a couple new products that gun owners can appreciate.
Amsoil Firearm Cleaner and Protectant comes in a 5-ounce spray can.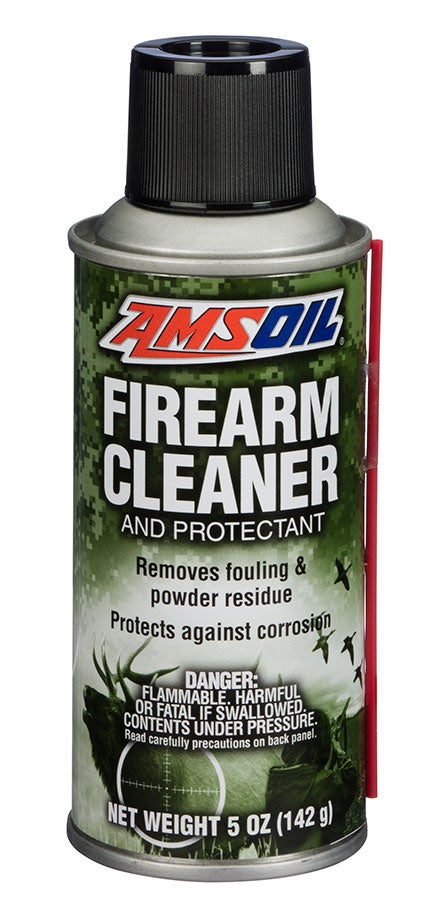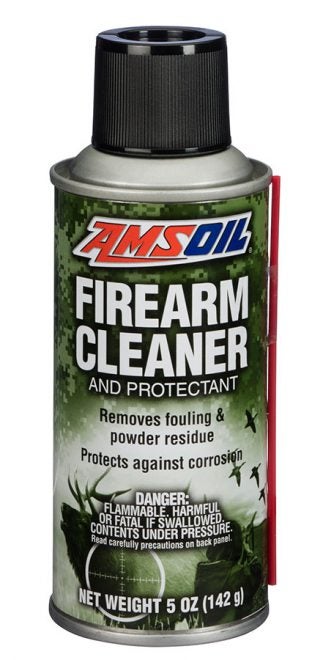 Manufacturer Specs
Safe to use on all metals, woods, composites, and rubbers found in firearms.
Penetrates deep into hard-to-reach components
Effectively cleans fouling and powder residue from all firearm surfaces, reducing misfires and increasing reliability
Protects guns against corrosion, allowing for safe storage and preserving performance, reliability, and value
Use
Shake well prior to use.
Spray AMSOIL Firearm Cleaner on area to be cleaned.
Wipe with clean, lint-free cloth.
Reapply and clean with brush as necessary.
If storing firearm, wipe with clean, lint-free cloth dampened with AMSOIL Firearm Cleaner.
Amsoil 100% Synthetic Firearm Lubricant and Protectant comes in a 4-ounce plastic bottle with a flip-up spout.


Manufacturer Specs
Effectively lubricates and protects firearms, helping extend life and prevent blockage, jams, and wear
Outstanding protection and performance in both hot and cold climates
Specifically formulated for firearms, offering superior performance
Use
Shake well prior to use.
Clean firearm prior to lubricant application per manufacturer's recommendations.
Apply evenly to all metal parts such as barrels, bolts, firing pins, springs, and trigger mechanisms.
Apply a thin layer to exterior surfaces of firearm.
As near as I can tell, these products haven't been around very long, maybe since about September, 2016. Established Amsoil fans will probably be users, but at $9.80 per 4-ounce bottle, the oil is far from cheap and the aerosol cleaner/protectant runs $6.95 per 5-ounce can.
Have you tried it? Please let us know what you think in the comments below. I might need to get my hands on some to give it a try.