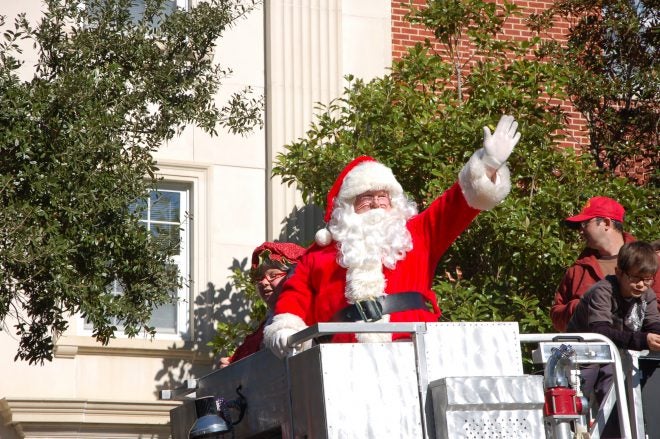 Got a prepper, survivalist, hunter, fisherman, or camper on your Christmas present list? If so, you're in luck, because these folks are so easy to buy for and so easy to please. Not sure what to get for those with these interests? Read on.
If you really want to find out what is on the "I want" list for Santa, then do a little snooping. Check out the magazines and books your outdoors person is reading or thumbing through. You might even find a dog-eared page or two. Look around for gear catalogs scattered on the floor, too. This will be a good start to knowing where to look. And for sure, you probably know the person's favorite outdoor store just by listening or prying around in closets or the garage.
Where to start? Clothing first, because nearly every day starts out by dressing. Nothing beats a high quality flannel shirt from Duluth Traders or L.L. Bean. Shop when they do the free shipping. A new product identity cap or hat is usually a solid choice as well. There is also the ubiquitous socks, but please forget the cotton athletic variety. Go for wool in a light hiking style or, if it is really cold where you live, get the full bore knee high boot socks.
For sure your prepper is a shooter, and this opens the door to endless choices for Christmas presents. Find out what guns he shoots. Then first buy ammo. Maybe a new tactical gun case for that favorite AR and or a range bag for toting everything. Other options for stocking stuffers include slings, gun cleaning supplies, scope covers, optical cleaning kits, life like targets, pistol rug cases, gun locks, and such. Just walk the aisles of a good gun shop and it will be easy to find stuff.
For the prepper-survivalist with a bug out plan, think additional supplies and gear items. Flashlights, fire starting kits, knife/ax sharpening tools, tote boxes, camping gear like lanterns, stoves, or heater units. Look for small gadgets they might not normally have and make up your own survival gear bag. A good first aid kit is always needed.
There are just so many avenues to approach with a prepper type person that gifting should be easy. If at a loss, then shop the shelves at a good book store and get a how-to book of which there is no shortage of options. Happy shopping and Merry Christmas from All Outdoors.