TFB Leaks New Timney AR Competition Trigger
Russ Chastain 12.01.16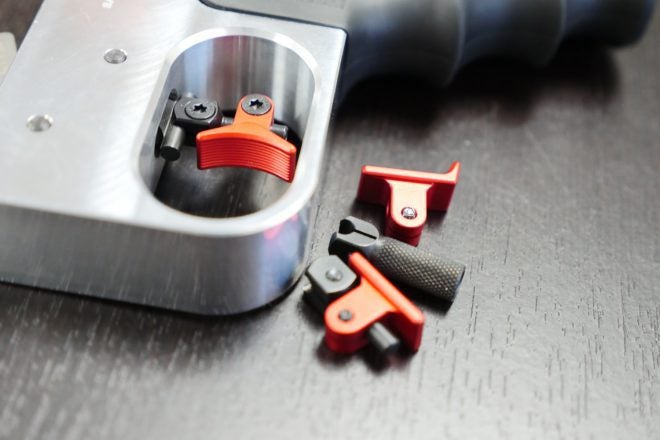 For you AR-15 lovers–especially those who enjoy competitive shooting–TFB reports that Timney is developing a drop-in competition trigger that just might become the best thing out there.
The trigger was sighted on a factory tour, where TFB's Patrick R met with Timney's Calvin (think Timney's "Calvin Elite" trigger line) and got the lowdown on the new unit, which is being aimed at 3-gun shooters.
Triggers are about leverage, and to that end, it can be useful to place a moveable trigger shoe on a length of round stock. Raising or lowering the shoe will change the fit, feel, and pull weight of the trigger.
For finger-to-trigger engagement, you will have four options: a traditional curved shoe, a flat shoe, an L-shaped shoe, or a round knurled rod.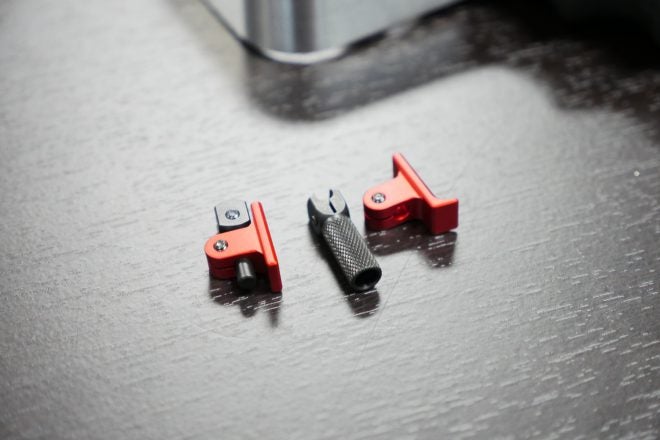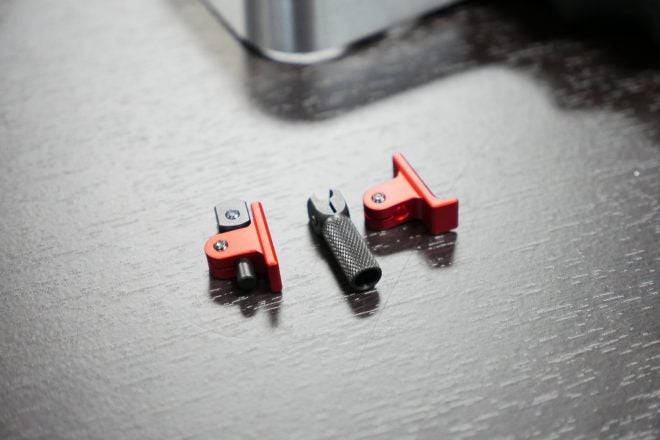 As one commenter over at TFB noted, "I've never looked at the knurling on a hand tool and thought to myself, 'Gee this would make an awesome trigger!'"
Well, that's my first impression too, but I'd say it's worth a try anyhow. If it doesn't work, you have all those other options.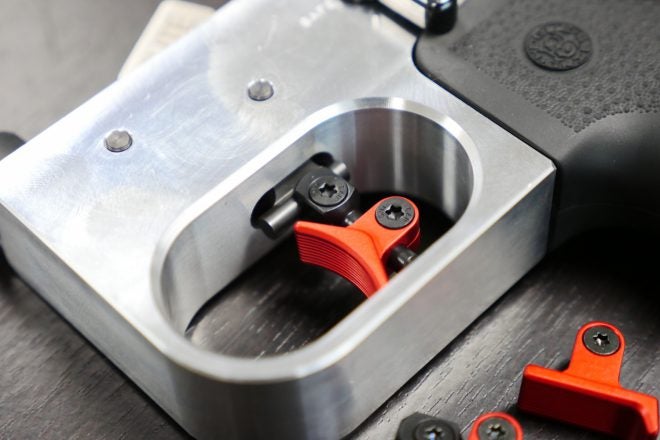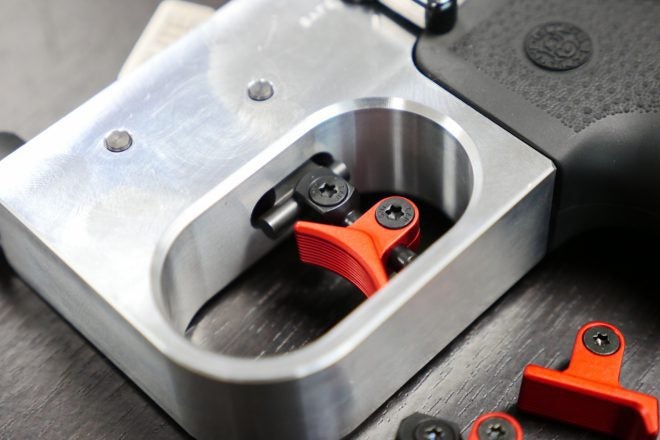 Also, bear in mind that this is only a prototype, and the knurled rod may simply be an experiment that won't make it to the production line.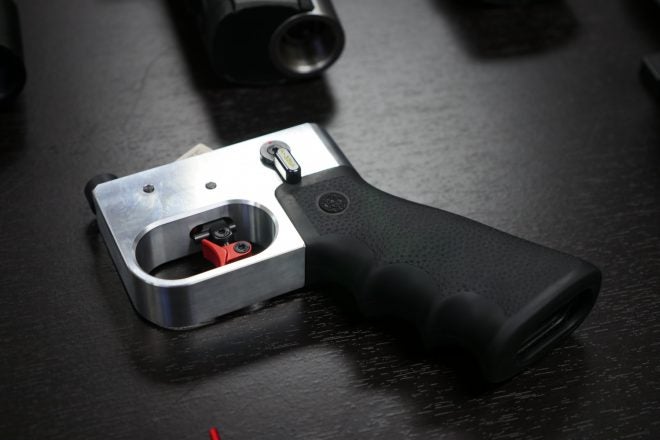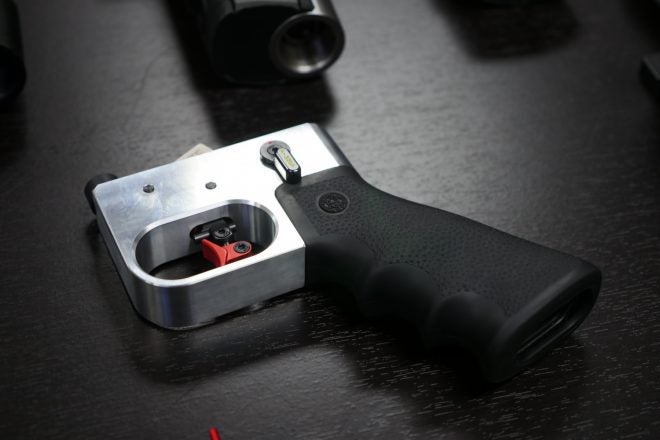 Regardless, this particular single-stage trigger weighs in at about 1.5 pounds(!) and hasn't even begun beta testing yet, so it probably won't be available for a little while.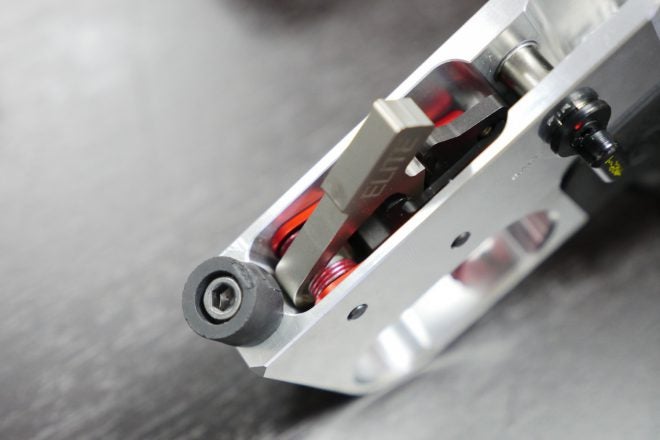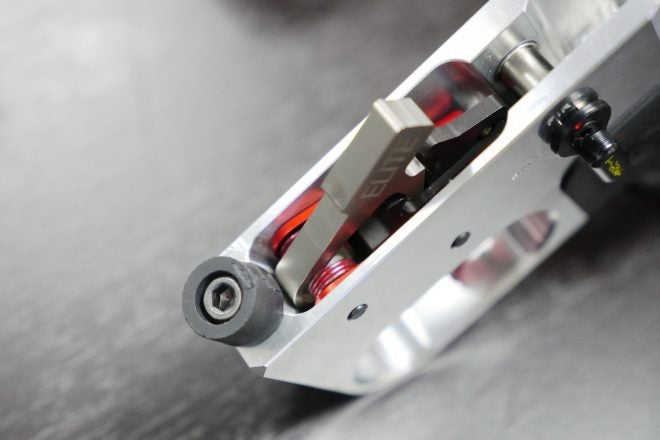 I've always had good experiences with Timney products, as did my father who used one for decades on a hybrid custom rifle that he dubbed the Spring-Maus. Chances are good that this trigger will be well worth owning if you're into competitive speed shooting with an AR.