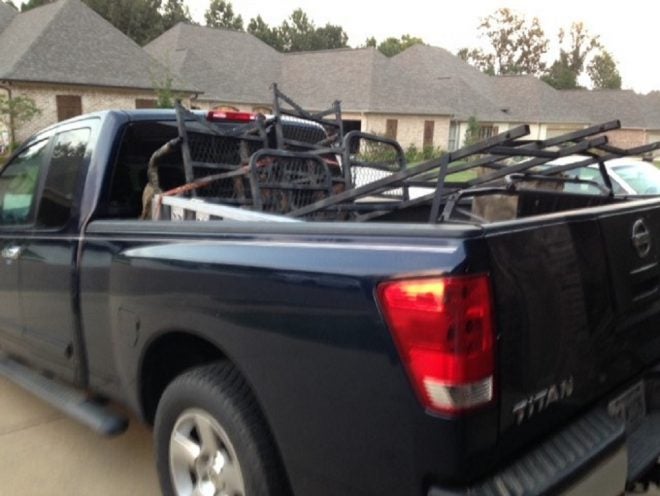 Don't you hate it when a vehicle breaks down? Just imagine the frustration when a pending SHTF event is about to hit, a storm, accident, or evacuation happens and the SUV won't start or something else breaks down. Many such vehicles failures could be avoided with regular maintenance.
My dad used to preach and preach to my brother and me about never letting the gas tank in any vehicle get under half a tank. He used to say, "What if you had to get up in the middle of the night to leave or something in an emergency situation?" Good advice. This goes further to keeping everything about a vehicle ready to go at the turn of a key.
Regular maintenance of any primary vehicle is critical. This means keeping up with all the typical issues such as a regular oil and filter change, tire pressure, engine stuff like air and fuel filters, and all fluid levels. At any sign of a weak battery, a sluggish start or hesitation, get a new one installed.
When tires start to wear beyond useful tread, then get a new set. Have the alignment done and each tire balanced properly. Have the mechanic check the brakes while the wheels are off. Tires should be rotated, too, every 15,000 miles or so depending on the manufacturer's recommendations. Many new tire stores are now selling nitrogen gas instead of just air, but this may be impossible to get later during an extended SHTF or Bug Out.
Open the hood once a month just to inspect everything. Check the fan belts, radiator hoses, heater hoses, brake fluid, and radiator antifreeze. Anything that appears frayed, worn, or leaking, get it checked out by a competent mechanic or learn to do these things yourself. Take a general car maintenance course at the local vo-tec school and buy a good, complete tool set.
As you drive, be sure to just listen for things about the vehicle. Sometimes that whining sound could be a wheel bearing or a drive shaft bearing going out. If the brakes are overly squeaky, then get them inspected. If the power steering got hard to turn, then check the fluid reservoir under the hood. Replace the windshield wipers once a year. Check all the head and tail lights, turn signals, and back up light. Keep all the glass as clean as possible for good visibility.
Keep your bug out vehicle in shape and maybe it won't let you down when you need it most.