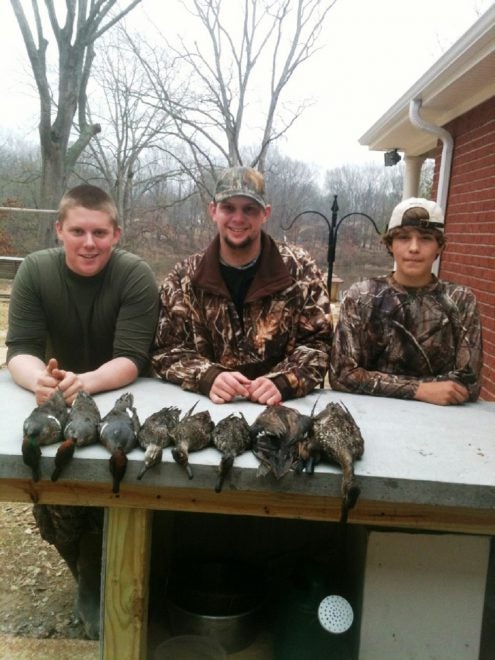 Outdoors phenomena make for interesting study and commentary. Sometimes these catch me by surprise, and the advent of "ninja duck hunters" is a new one even for me. Perhaps it is a phase that AllOutdoor enthusiasts are aware of already, but if not, I am most happy to share if for no other reason than a good laugh or smirk.
One of my work colleagues and his two sons were duck hunting with a nephew up in the duck rich Mississippi Delta over the Christmas holidays. His nephew runs a big farm but also an outfitting service for waterfowl hunting during duck season each year.
As a break, they decided to drive over into Arkansas to visit the well-known retail duck hunting haven, Mack's Prairie Wings in Stuttgart. While walking around the well-stocked store, a group of "duck hunters" came in together. Apparently they were quite a sight, all decked out in duck hunting apparel.
One of Jim's boys says, "Dad, look at all the Ninja's." To which Jim replies, "What do you mean by that?" Ben says check them out. "Each one is dressed head-to-toe in Drake camouflage waterfowl clothing, wearing rubber boots or some even in waders (in the store for effect I guess), and faces all painted up in black stripes or complete black face." Jim busted out laughing when he relayed the story to me.
Ben finished the description by saying he bet half of them were not even duck hunters, but just liked to dress the part. Ben and his group of buddies at home had dubbed them "Ninja's" long ago.
So, I relayed to Jim that this answered a long time puzzlement to me from years ago. I was hosted by a Delta duck outfitter to do a story on their hunting operation. All of the duck guides in camp were donned toe to ears in the most expensive duck garb to be found. They all picked on each other about having this shirt or that coat or whatever. Each wore necklaces of duck calls and duck bands (the few that had some). Face paint was standard. I never knew.
Anyway, there is absolutely nothing wrong with wearing high quality waterfowl clothing such as Drake or Banded. Heck, I have some I wear deer hunting. But, so far, I have not resorted to the Ninja face paint. Should I?