12 Days of EDC Christmas, Day 11-Biolite PowerLight Mini
Tony Sculimbrene 12.14.16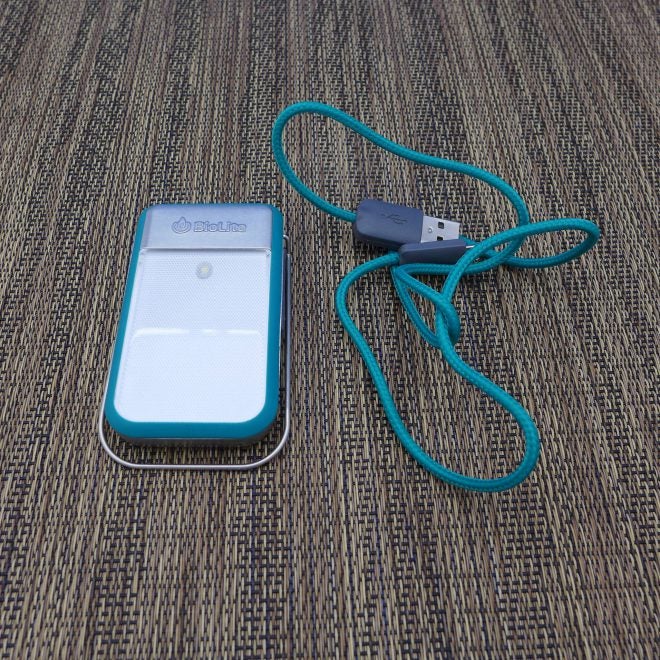 One day when I was a newish-lawyer, another new lawyer and I were talking about the people in the office and comparing them to the original cast of Star Wars (there was no third trilogy at the time and Episodes 1-3 are an embarrassment). Obviously, as a self-respecting male, I wanted to be Han Solo. I had hoped that my roguish charm (or what, in my mind's eye was roguish charm and what everyone else called "being an asshole") qualified me for the role of the Corellian smuggler. Alas, my hopes were dashed when I was told that there was no chance I would be Han Solo. Crestfallen, but still clinging to hope, I threw out the second suggestion–Luke Skywalker. I was from a hick town. I could be Luke. But then, with the power only a great zinger can provide, my friend informed me that because of my love for gadgets that I was none other than R2D2. It could have been worse. Jar Jar was not assigned at the time.
What do you get someone like R2 on your list? That person that loves owning a plethora of useful gadgets? Got it.
Portable plasma cutter.
Oh, wait, even the smallest one is still like 20 pounds. Curse you technology from a galaxy far, far away.
No, you get them:
There are 1 million and 1 portable power sources, but the Biolite PowerLight Mini has a few tricks up its sleeve that puts it at the front of the light for me.
First, it is small, between the size of a Zippo and a deck of cards (though it is a bit thicker than both). It is also quick to charge. The light outputs 135 lumens on high (and lasts for 5 hours). On low it lasts for 52 hours. That's quite decent. It also has a few lighting modes: a point source white, point source red, lantern white, and flashing. As a lantern it is pretty darn good. Short of the best on the market, like the R-Pal, but pretty good none the less. Its size alone makes it stand out from the crowd.
But then there is the host of recharge features. First, the light has a USB out allowing for compatibility with a wide range of mobile products. The internal cell is quite nice with 1350 maH output. Even with very intensive software being run, the Mini can charge my iPhone AND run the software. Finally, the Mini has a power indicator on the side, which makes it easy to figure out where you are in a charge.
The last good thing about the light is its varied attachments. It can stand on its own as a lantern, it can run on a cord using the stand to hang around a person's neck, it can hang on a hook or even a light switch (it weighs so little it won't pull the switch down), and finally it can be hooked on a bike with the included mounting kit.
I am still blown away by the original Biolite product the CampStove, which uses a wood powered stove to cook food and charge your iPhone. This is a bit less ambitious of a product, but smaller and a great gadget to have in case of an emergency.  Like if you get captured by Ewoks and are trying to sneak out in the tree top village at night.


SHOP NOW