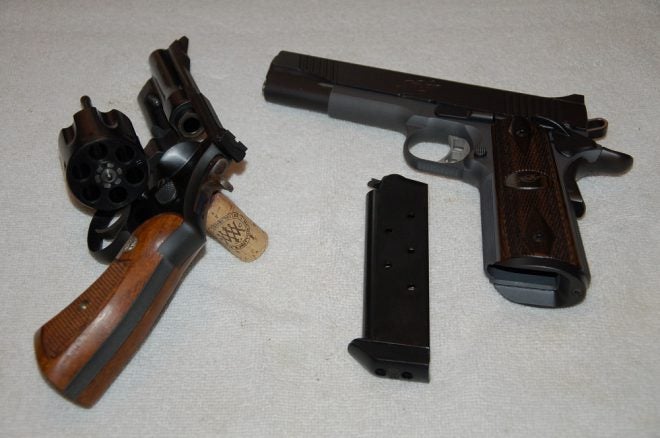 So, do you really know that new gun you just bought? Or even that one you bought last year but still languishes in the cabinet or night stand? Have you even bought ammo for it? Dare I ask if you have shot the new gun or even practiced with it regularly? If not, then you really don't know your gun. That could be a huge problem down the road if you ever actually have to use it under pressure.
Knowing your gun implies a lot of things. Now, you have been shopping local gun dealers' show cases, gun show tables, the neighbor next door has a nice pistol for sale, or you meet some dude off of Crazy List in a dark alley behind the mall to buy a gun. First, know what you are getting and make sure it comes with everything the factory intended to include.
Over the years I have seen and witnessed some weird gun things. I once was going to buy a new Marlin 336 deer rifle, and when it came in the buttstock wood was raw, not even sanded or finished. I have seen magazines missing out of new gun boxes, and many times the owner's paperwork left out, gone, taken, or just missing. Don't buy that gun.
When you get the gun, after handling it, gripping it, shouldering it, or whatever, check everything in the box. When you get home, what is the first thing to do? Before you load it, shoot it, or even work the action, read the owner's manual completely at least twice. You must know right up front exactly how the new firearm is supposed to work. Do not assume anything about this new gun even if you are a self-proclaimed gun expert. It may not work like you think it does.
In this regard learn how to properly load the gun, chamber a round, and by all means make sure you understand the safety mechanism(s) and how to unload it. Learn how to clean and lubricate the firearm and disassemble it, then put it back together correctly. When finally at the range, try out several brands of ammo to find out what the gun likes best and shoots most accurately. Every gun varies, even ones of the exact same model.
After you are completely familiar with the new gun, shoot it often. And don't store it away in a fake sheepskin lined gun rug or case.