Review: Glacier Stainless Microlite 500 Vacuum Bottle
Russ Chastain 12.29.16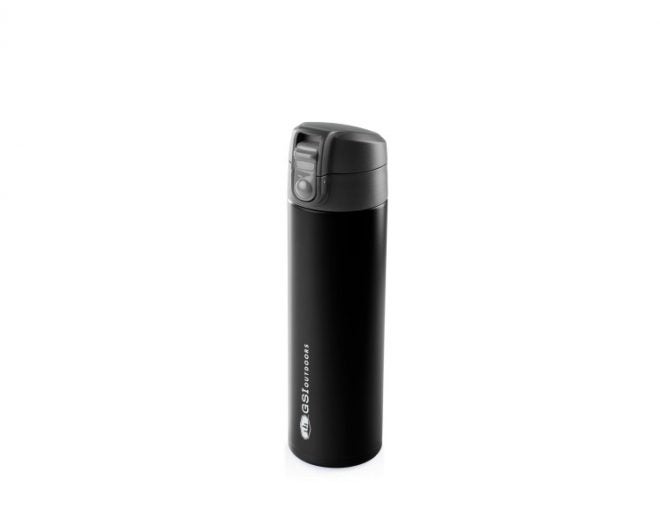 Drinking is important. We of the outdoors world know this, which is why so many water bottles and Camelbak-style bladders are sold to us every year. We have many choices of containers from which to sip and slurp our beverages of choice.
Enter the Glacier Stainless Microlite 500 lightweight, packable vacuum bottle. This is a nice-looking drinking bottle that stays slim while offering the insulation benefits of a stainless steel vacuum bottle (think Thermos, Yeti, etc). In my experience, it insulates pretty well, but it's not that great to drink from and it needs a more-secure latch.
Pros
Double-wall stainless vacuum bottle keeps cold stuff cold and hot stuff hot.
Flip-top lid means there's no parts to lose (like a thermos lid/cup, for instance).
Slim design means it fits water bottle pockets/holders on packs and such.
Cons
Made in China.
Needs a better lock for the top latch. It flooded my hunting pack with hot coffee.
Dispenses slowly. You can't get a good hearty swig.
Cleaning can be a hassle.
My Review
I was favorably impressed when I received this bottle, and I liked the flip top and its lock, and the overall quality. So I took it apart and washed it up according to instructions, which is not a big deal but a bit of a hassle. "Always separate and clean lid spout, O-ring, and stopper seal," says the directions, and in the end you have four parts of the lid to wash, keep track of, and reassemble.
When the time came for a road trip to Colorado from Florida and back, I grabbed the GSI bottle. And it kept my soda cold for a good while, but somehow I always wanted more of a swig than the small dispensing hole provides. Bummer.
Later in the trip, my buddy stepped on it. Let's just say that it won't stand up to 250 pounds. Oops! But I got a replacement easily enough.
In further testing, I found that I still didn't think it dispensed beverage quickly enough, but the final blow came when I filled it with coffee one cold morning, carefully locked the lid shut, slipped it into my pack, and headed to a deer stand to hunt.
Now, this wasn't a long hike; probably less than 200 yards. But when I got to the stand, I opened my pack to find the bottle's lid hanging wide open, half of its contents having been dispensed onto everything inside of my pack.
The most woeful loss was my rangefinder, which thereafter refused to operate. Argh!
As I said, that was pretty much the final blow. A drinking bottle that won't provide me with a good mouthful of my drink but which will open itself and spew all over my gear is simply not for me.
That said, it does have good insulation properties, and I found it to stay cold or hot just fine.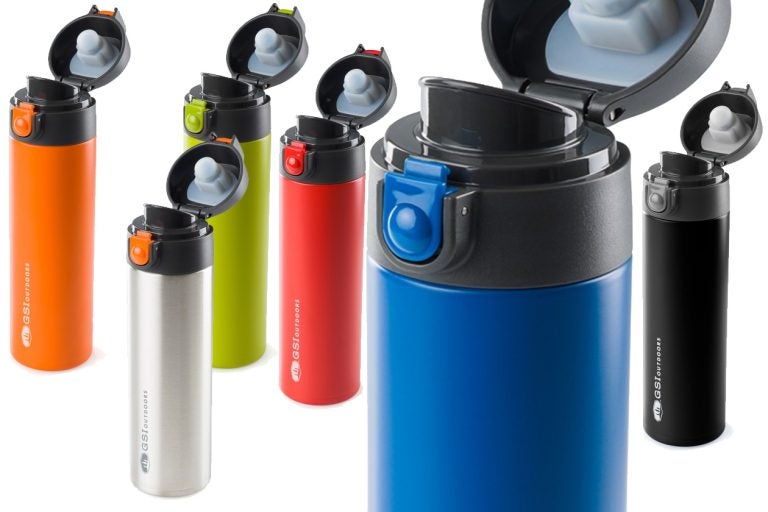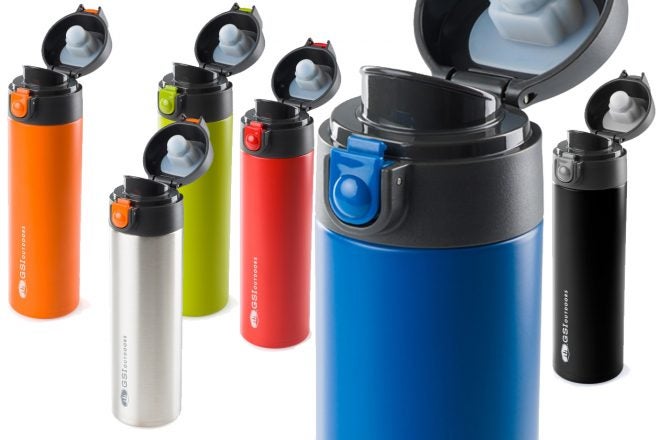 SHOP NOW
Manufacturer Specs
Stays hot or cold up to 8 hours.
Thin walls are only 2mm, thinner than some single-wall plastic bottles.
18/8 stainless steel.
Pushbutton, flip-top cap locks closed.
Spring holds cap open for drinking.
Capacity: 500 ml (16.9 fluid ounces)
Weight: 7.9 ounces
Dimensions: 9.2″ tall, 2.6″ diameter at base
6 colors available: black, red, blue, stainless, orange, and funky green.
Product number: 67115 (black)
MSRP: $25.95
Conclusion
The GSI Glacier Stainless Microlite 500 bottle looks nice and holds heat or cold well (unless it gets stepped on), and should work well if you like to sip your drinks and you don't need the lid to lock securely. But for $26, I think you can probably do better.