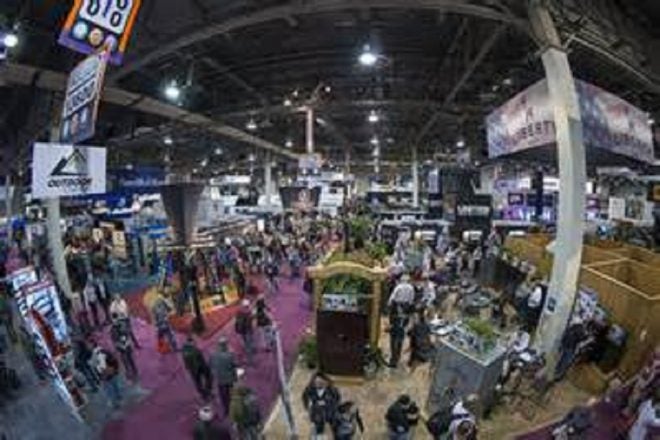 In just a very short time firearm manufacturers, shooting equipment and accessory companies, ammunition makers, and everything else shooting, hunting, and the outdoors trade will gather in Las Vegas for the largest gun business show in the world.
Booths will display the latest and the greatest in new offerings. This show is characteristically the stage for introducing new models for the year. Wholesalers, retail dealers, media, and many others will line the aisles to see what is new. Here is just a taste of some of the new rifles to check out this year.
Stalwart gun maker Remington is bringing out their new Magpul model with Magpul hardware including their adjustable stock, 22-inch threaded barrel, and a detachable magazine. The American Wilderness Rifle (AWR) will be shown in a stainless barreled action and a Cerakote finish available in the .270, .30-06, 7-Mag, and .300 Magnum. The low cost 783 model will be available in a walnut stock.
Marlin is bringing back the 1894 Cowboy again in with an octagonal barrel with a round barrel version available, too. The popular .444 Marlin lever action model is also coming back built on the 1895 platform.
Ruger will be offering a new takedown lite version of its 10-22 with an aluminum barrel sleeve. It will feature their popular modular stock with change out butt combs.
Winchester will feature a new XPR Hunter Mountain Country Range bolt gun in the new Mossy Oak camo. It will have the MOA trigger, a Perma coat metal coating, and the new Inflex Recoil Pad in popular calibers from .243 to .338 Win Mag. An XPR compact model is coming out, too.
Browning will offer a new Safari Grade for its X-Bolt model with numerous upgrades and refinements. The cost effective AB3 model is being built in a Micro Stalker version with lots of features for a base hunting rifle with an SRP of only $599.99.
Mossberg continues to introduce new models of interest to hunters. Their Patriot line will have several new models including the Predator, Patriot Synthetic, and the Patriot Bantam. A new handsome upgraded Patriot to be named the Revere will have a high grade walnut stock that includes a rosewood grip and forend cap. A deeper blued finish is added, too.
This is just a sampling of course. If you attend the SHOT show, then stop by these vendors to see the new rifles firsthand.