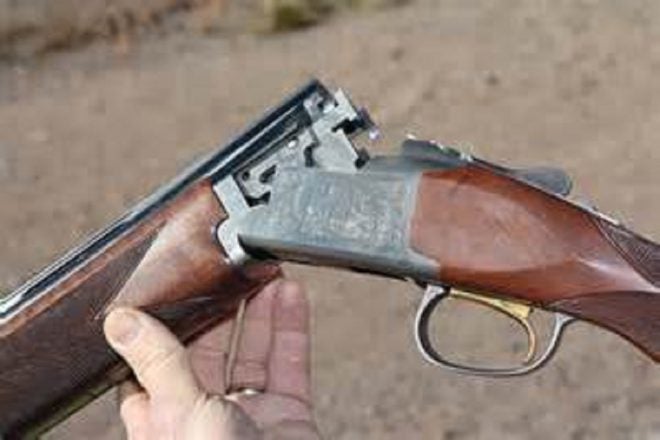 The classic smoothbore guns have always had a tremendous allure to the American shooter. Most of us started out with a shotgun, at lease right after a first .22 rifle. Shotguns can be used for everything from small game hunting for rabbits and squirrel to bird hunting of all descriptions, heavy duty waterfowling, and even deer hunting with a buckshot or slug barrel. Shotguns are virtually universal.
SHOT will be brimming with new shotgun models. Let's start with Browning and another high grade Citori Trap in Grades V and VII. Admittedly these are expensive guns, but the market wants them, so Browning delivers. You can get all the specs and details at Browning.com. The "humpy" A5 will have a new burned bronze camo "mud" look in the waterfowl versions. The stocks will be in Mossy Oak Shadow Grass Blades. These guns are destined for a duck blind.
The Benelli Super Black Eagle now comes in black synthetic, Realtree Max-5, Mossy Oak Bottom Land, and the Gore Optifade Timber, enough camo choices for any waterfowl hunter. Features include an oversized bolt handle, bolt release, safety, and can handle all shells up to 3.5 inch. The gun comes with five change out choke tubes.
For those wanting a small package truck gun, Iver Johnson has the .410 IJ-700 that folds in half. Its 18-inch barrel makes the shotgun only 34 inches long. It weighs just over 4 pounds. The metal is blued, walnut wood, and a rubber buttpad. Sling swivels are included at a $175 SRP.
Stoeger is growing its line of shotguns with the M3000 Tactical with field or pistol grip configurations, and 18.5 inch fixed cylinder bore barrel. The P3000 Tactical is a pump gun, specs much the same as the M3000 model intended for defense work. Their P3500 model is hunting shotgun in black or Realtree Max 5, 28-inch vent rib barrel with chokes available.
Mossberg's new Shockwave is an ATF approved defense shotgun with a 14-in barrel, 26 inches overall. The forend has a vertical grip with a hand strap. The grip is a Raptor firm grasp pistol grip. It comes in a matte blued finish and a cylinder bore. This is one mean looking shotgun.
All of these new shotgun models can easily be found by doing a Google search on the factory web sites. There you can find complete specifications, details, and retail dealer locations.