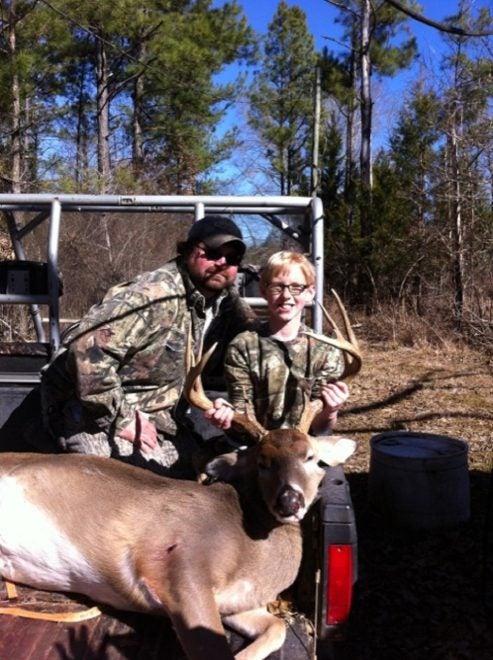 It was a not good month for hunting accidents in Mississippi. Since the first of last January there had been two fatal hunting accidents within the Delta National Forest north of Vicksburg. One accident was during a deer hunt and the second was during a waterfowl hunt, obviously not related. Both accidents are still under investigation by the state wildlife officials.
The first tragic hunting accident occurred during a father-son deer hunt in the national forest. Both hunters were out-of-state residents of Louisiana. The Delta National Forest is a popular hunting location for all kinds of hunting including deer hunting and excellent duck hunting, so lots of hunters can be found within the area during open seasons.
Specific details have not been released on the deer hunting incident, but the father allegedly accidentally shot his son during the deer hunt. As taught during all hunter education classes, one of the primary rules of gun hunting is to positively identify the target before releasing the safety to shoot. Never shoot at movements, shadows, or other targets that have not been identified.
Also when hunting with high powered deer rifles, make certain of what lies beyond the target you are shooting at. Never knowingly shoot if there could be a farmhouse, vehicles, or other hunters in an area downrange of your position. Don't climb into a tree stand with a loaded weapon and keep your finger off the trigger until you are absolutely ready to shoot.
Many deer hunting accidents occur when a hunter mistakes a movement or bush shaking or a sound in the woods for a game animal when it could be another hunter. This is another reason to always wear required hunter orange garments to alert others of your presence in the woods. In most states at least 500 square inches of uninterrupted orange is to be worn. This most often means an orange jacket or vest and an orange hunting hat or cap.
In another hunting accident duck hunters were overturned in their duck hunting boat when striking a stump in a flooded lake before daylight. Initial reports indicated that the hunters did not have any lights or PFD life jackets on at the time of the incident.
One of the young duck hunters falling out of the boat apparently had his wader boots fill with water causing him to sink in the deep lake water resulting in a drowning. Again, duck hunters need to wear life vests and use other safety procedures to move safely in the dark in a duck boat.