Tigger Welding's Animated Storm Trooper "With Aiming Action"
Russ Chastain 01.11.17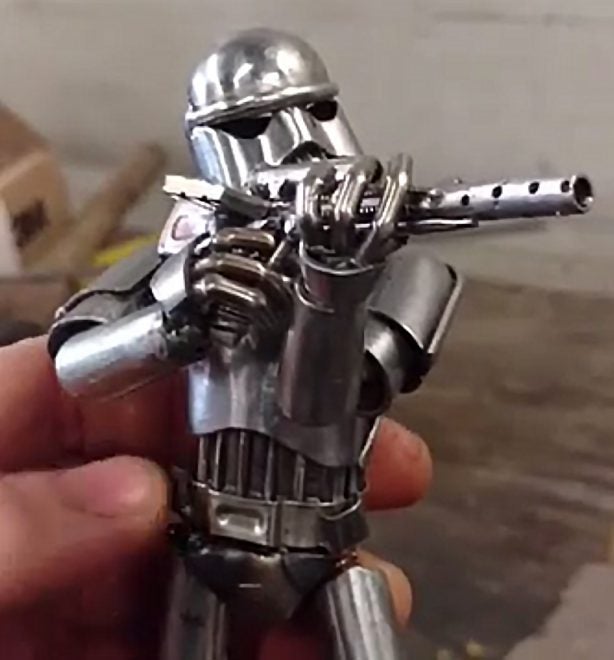 I've written here before about Tigger Welding and his excellent metal sculpture work featuring guns, ammo, and more. It is great work and you owe it to yourself to check it out.
I couldn't resist sharing a video he posted on Facebook yesterday, showing a Star Wars Storm Trooper he built from scratch that pivots at the waist and has movable shoulders to allow him to shoulder his weapon! As the artist says:
Storm Trooper's aiming action almost dialed. Lots of planning went to this simple movement.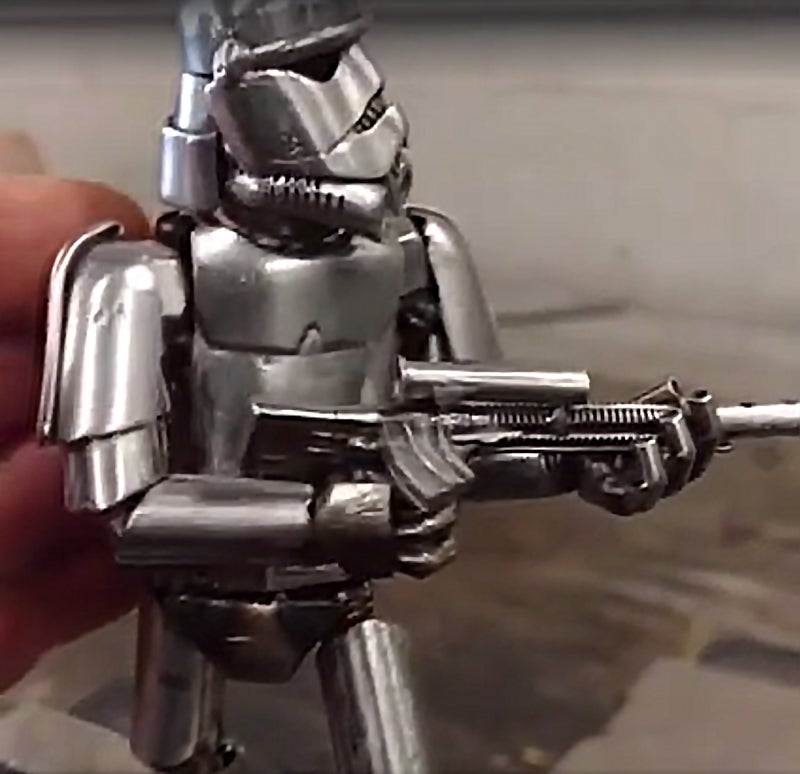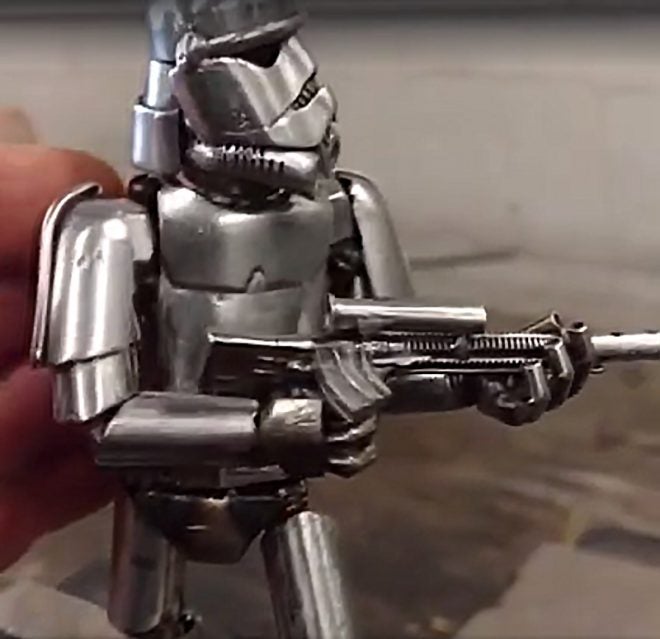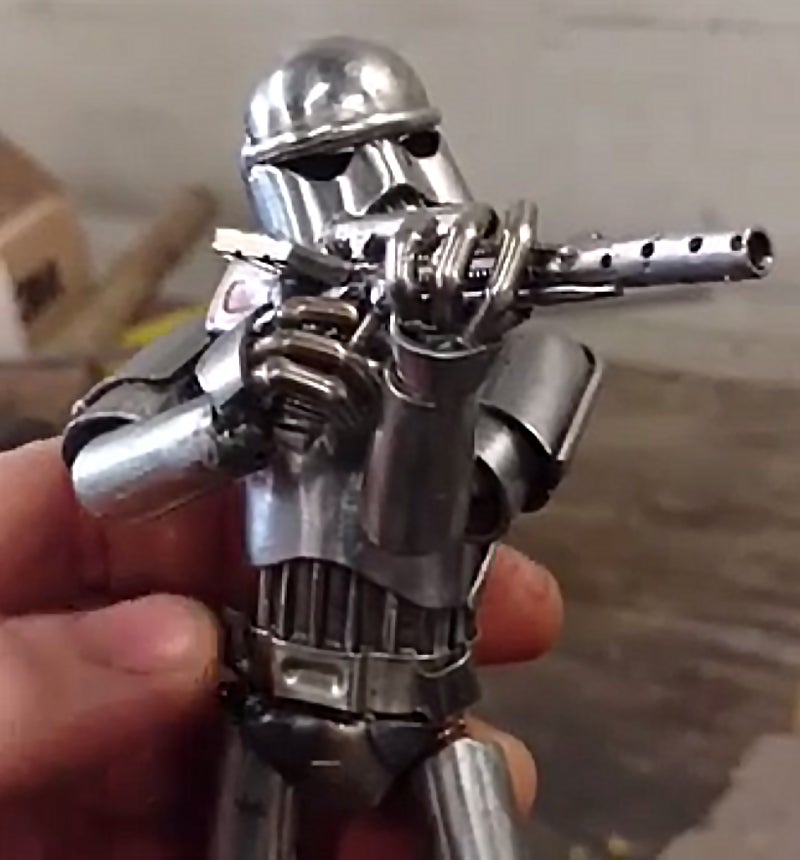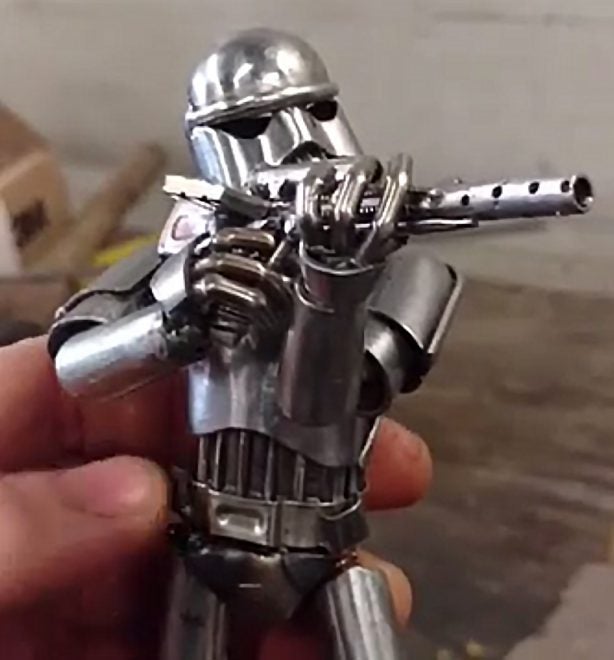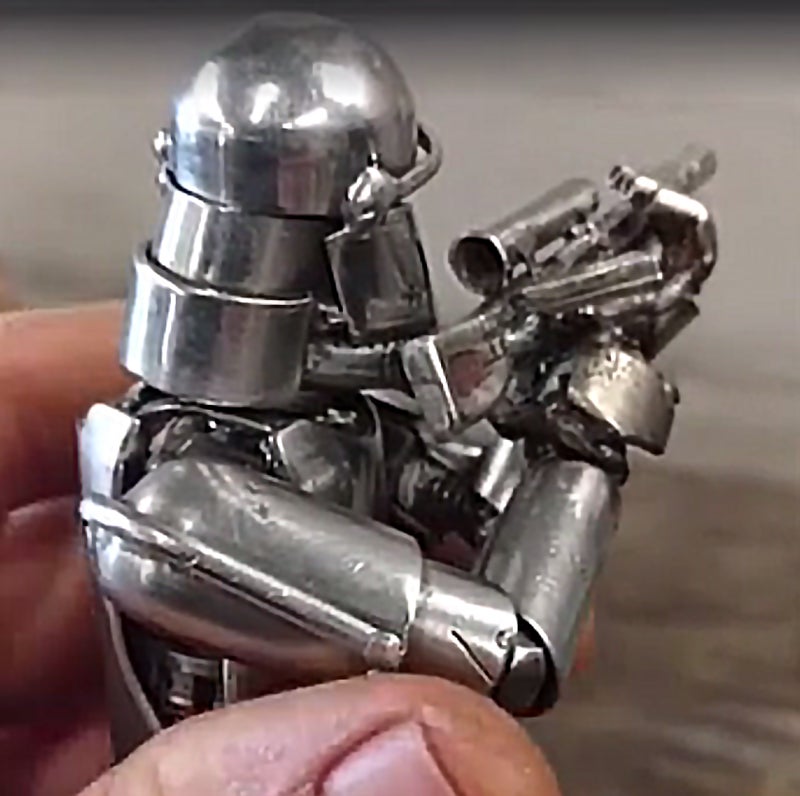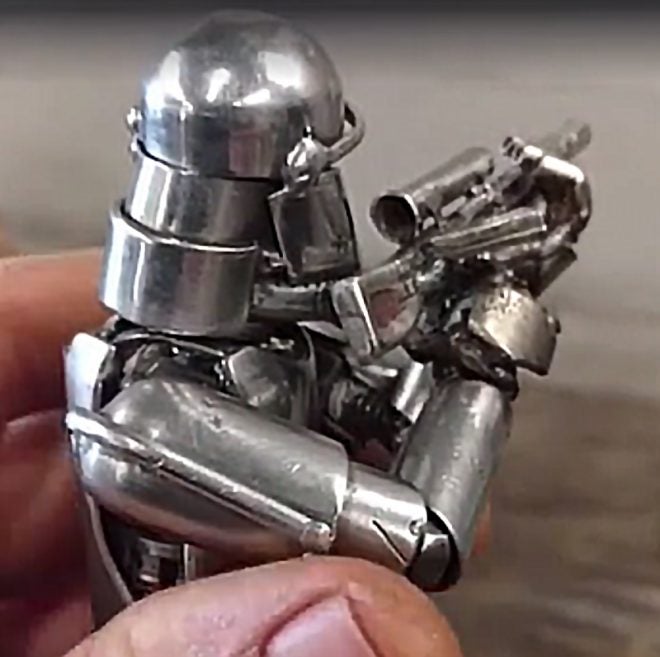 It's pretty impressive, especially considering that he builds everything from scratch.
Tigger's short video doesn't offer me the option to embed it here, so you'll want to click here if you'd like to view it.