Watch: Puckle Gun, Large Repeating Military Firepower From 1718
Russ Chastain 01.11.17

Patented in 1718, the Puckle gun was capable of firing 63 rounds in 7 minutes. That was previously unheard of, and all the more impressive because it is a large-bore tripod-mounted gun.
Caliber of Puckle guns varied, but Ian says that for the most part they seems to be one inch or larger, sometimes as large as 1-1/4″. It was reportedly developed to help defend ships against piracy, but their advertising also said it was "for bridges, beaches, lines, and passes; ships, boats, houses, and other places."
The British Navy rejected it in 1717, so Puckle got himself a patent and took his gun to market. After a 1722 demo in which the gun fired the aforementioned 9 rounds per minute, he managed to make a sale.
But yeah, there was just the one customer. He did buy two guns, though.
I like how the tapered mouth of each chamber fits snugly into the rear of the barrel.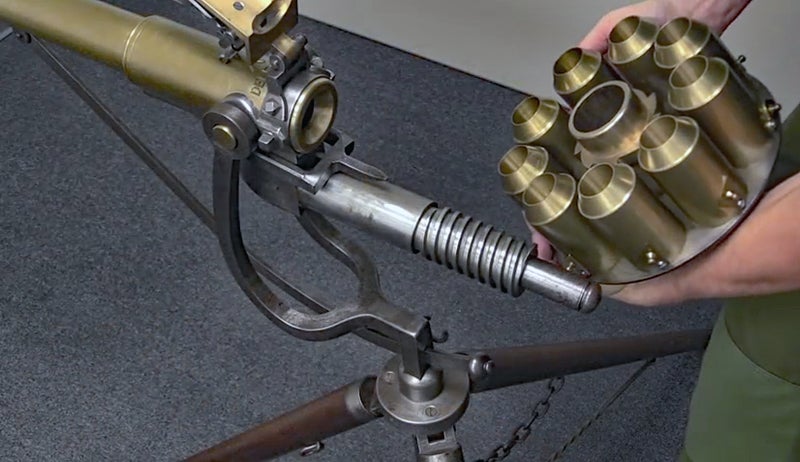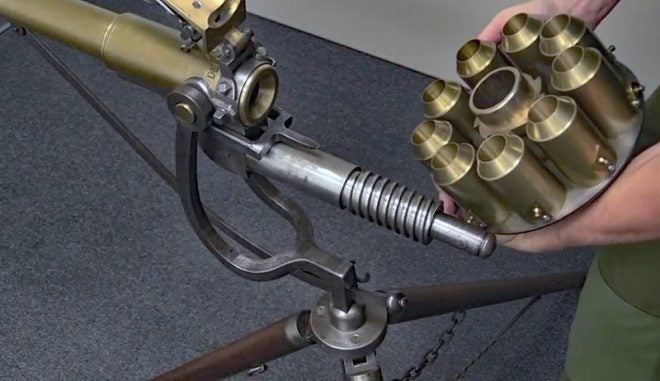 The key to its rapid firing is the removable cylinder, spares of which you could have pre-loaded. And during a fight you could have a helper or crew loading and priming empty cylinders while the gun is being fired.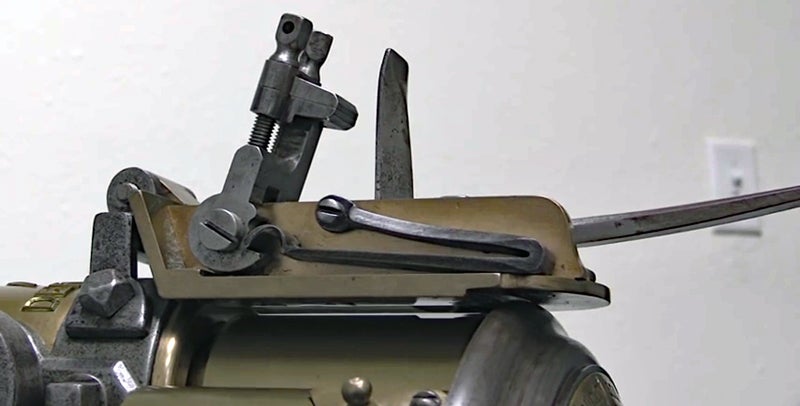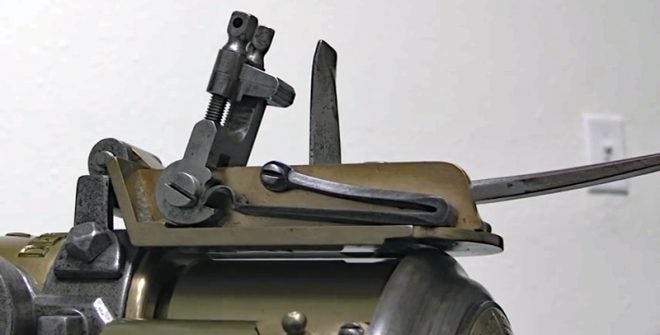 It was the early 1700s, so of course it was a flintlock. The mechanism is interesting and clever, and the video shows clearly how it works.
I want one!