A Look at the Hudson H9 From Prototype to Production
Rob Reed 01.16.17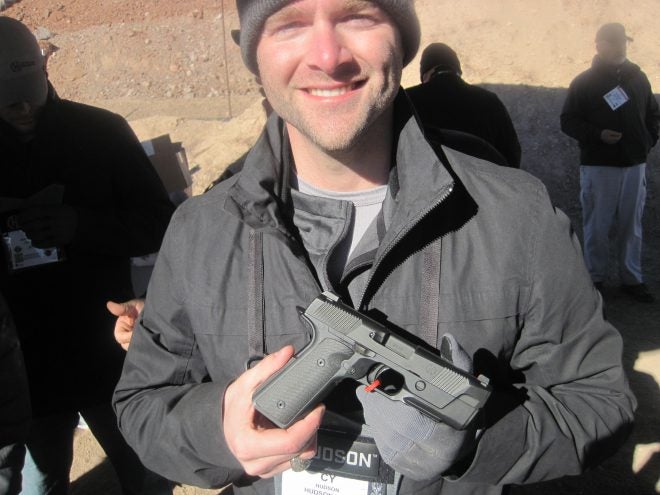 The Hudson H9 pistol has garnered a lot of attention since the first teaser images and hints were released a few months ago. The pistol is an amalgamation of many design elements including a 1911 style sliding trigger, a Glock-like striker fire assembly, and a modular chassis like that used in the Sig 320.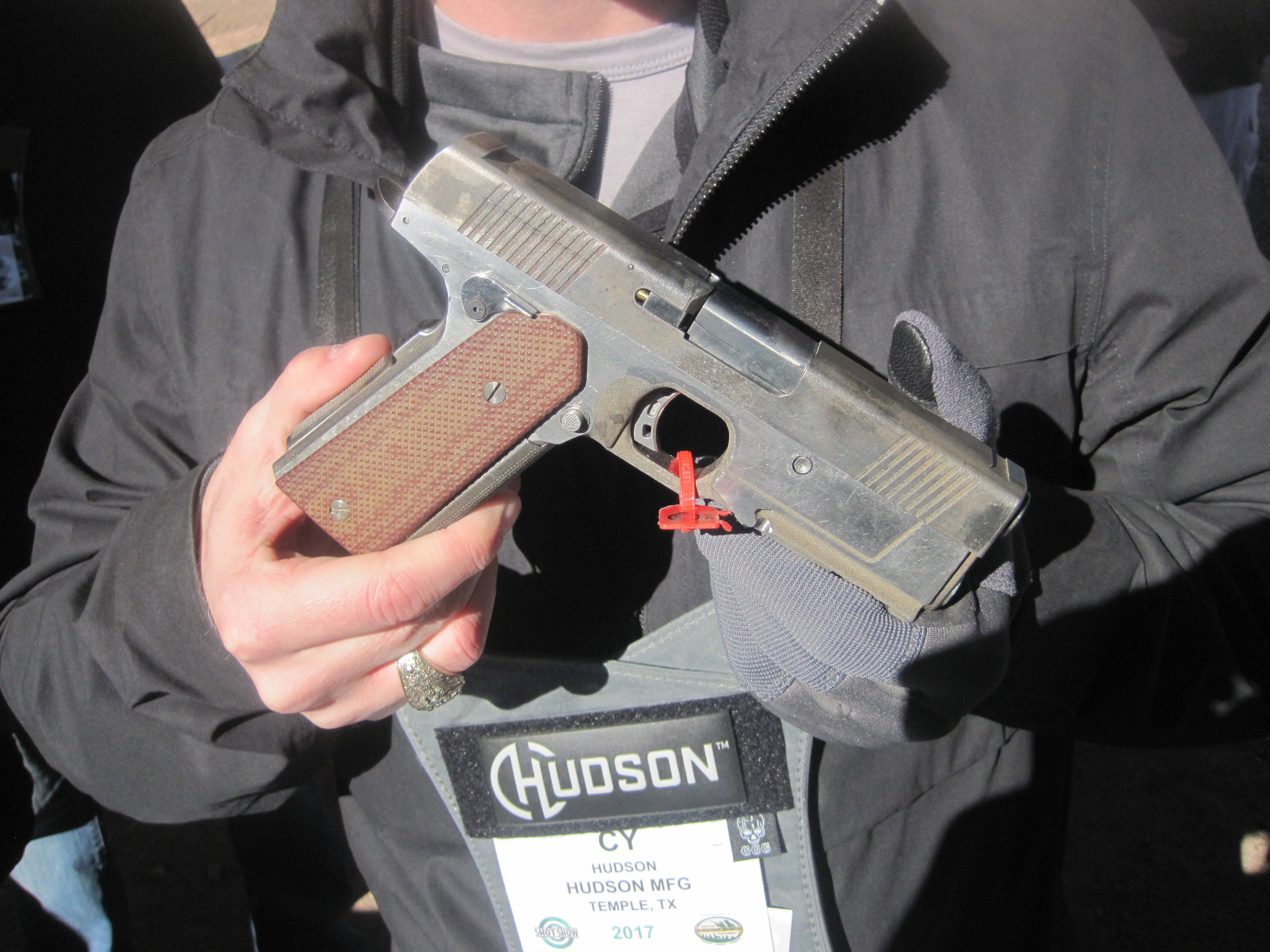 Hudson Manufacturing Cy Hudson was on hand with prototype and pre-production examples of his new 9mm pistols at today's 2017 SHOT Show Industry Day at the Range event. In this video Cy Hudson describes the thinking behind the pistol and explains the "why" behind the more unusual design elements.
Since only a single firing Hudson H9 was available on the firing line shooters were limited to an average of five rounds each. With such minimal exposure to the pistol I wasn't personally able to draw any conclusions other than the fact I look forward to trying it more extensively as soon as possible.