Limb Saver's New SmartRest Nitro Force SR01 Gun Rest
Russ Chastain 01.24.17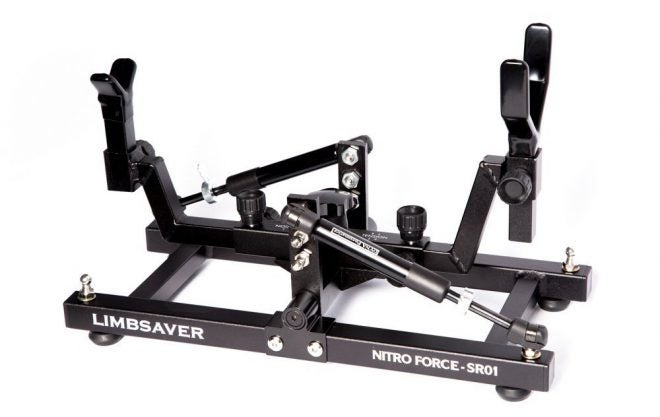 I always like to stop by the Limb Saver booth at the SHOT Show because Sims Vibration Laboratory (SVL) usually has new and interesting things to show off and they make good products.
This year, the first thing that caught my eye was SVL's new SmartRest Nitro Force gun rest. It's smaller than most gun rests, and it's not like most others. A little research shows that it's not all that new. SVL may be the first to being it to the USA, but it's evidently been around in Australia for a few years. The following video was posted in 2014 by the Aussie company EagleyeHG, but as far as I know, this rest is new to American shooters.
Anyhow, what makes the Smartrest Nitro Force SR01 different is the range of motion, how it provides smooth movement (it actually has ball bearings), and the use of pressurized gas pistons (like the ones that hold a vehicle's rear hatch or hood open) to provide opposing force to help keep your gun steady in any position.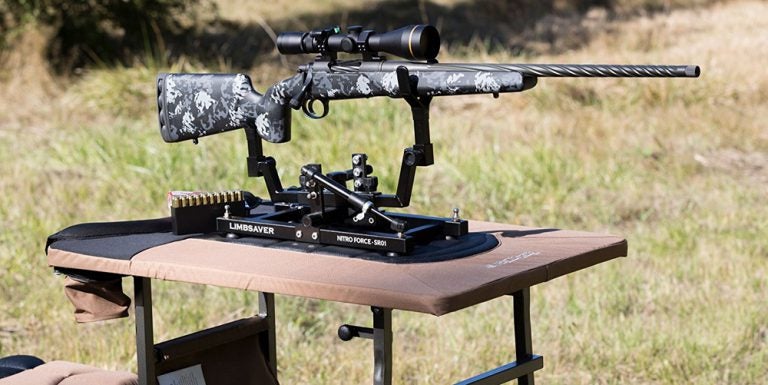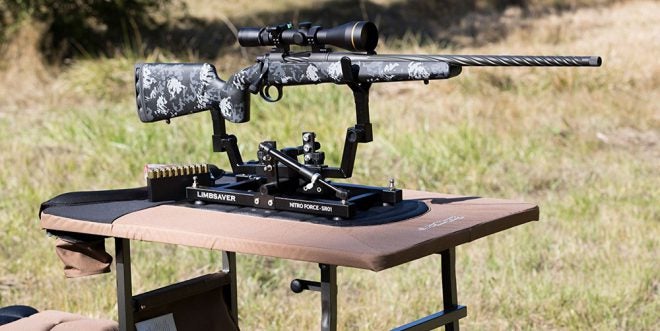 I sat down behind it and aimed a rifle hither and yon, at the same bench where Gary Sims is doing the same in the following 22-second video. It holds the rifle surprisingly steady as you move it around. Small clamps are included to allow you to clamp the pistons in place, if you like.
It felt really good to me, and I'm really looking forward to trying it out "in real life."
The following video contains assembly instructions and talks about adjusting the rest to balance your rifle.
You can swap out the front and rear forks to use it with a crossbow or rest your arm and pistol for steady handgun shooting.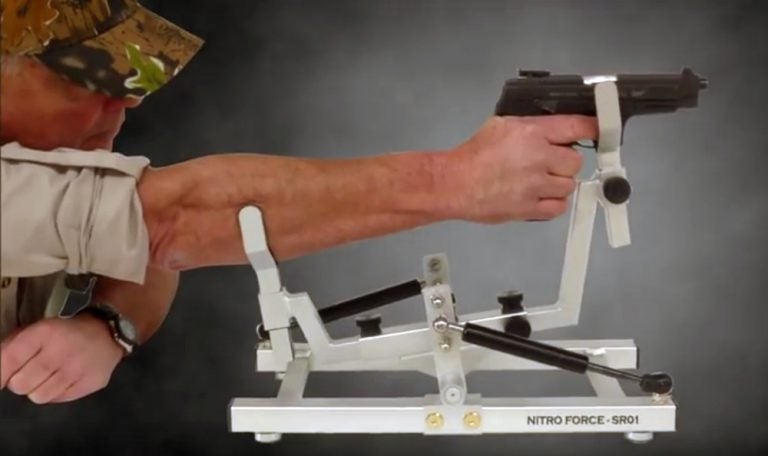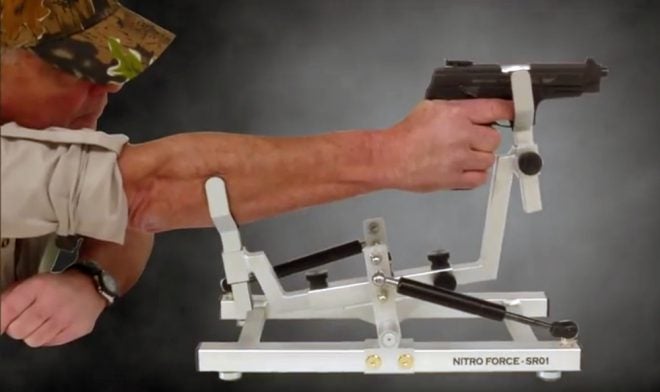 This is Limb Saver's description of the SmartRest Nitro Force:
Precision shooting has never been easier thanks to the LimbSaver SmartRest NitroForce SR-01. Smooth, accurate movements with a wide range of motion are what makes this rest superior to anything else on the market. Adjustable tensioners provide just the right amount of tension and have handy shock-stops to aid in shot repeatability. Assembles in minutes, is smaller than most traditional rests, and weighs less than 5 pounds for convenient storage and effortless transporting. Can be used on a bench, vehicle hood or tailgate, and other flat, solid surfaces.
And some specs:
Works with most rifles
More compact than most rests
Weighs less than 5 pounds
Can be used on a bench, vehicle hood, tailgate, or other flat surfaces
Pneumatic design aids in shot precision and repeatability
MSRP: $239.99