Colt Cobra Revolver at 2017 SHOT Show
Rob Reed 01.25.17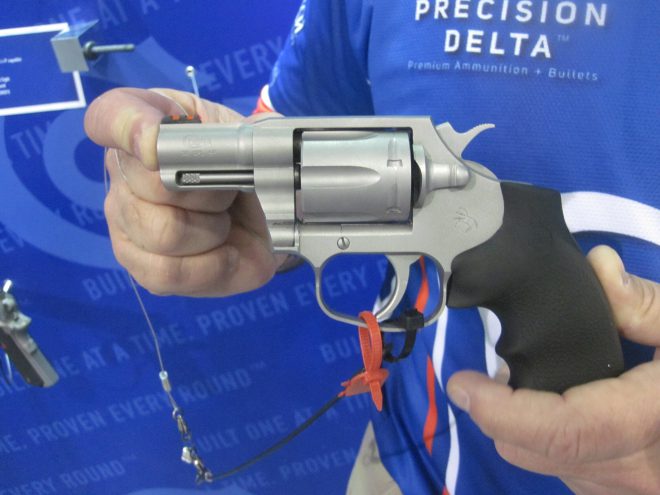 One of the products introduced last week at the 2017 SHOT Show was the new Colt Cobra revolver. This six-shot wheelgun marks the return of Colt to the double-action wheelgun market. The .38 is +P rated and designed for concealed carry with many modern features.
In the video a Colt project manager goes over the features of the revolver and compares it with the earlier DA guns by the Hartford, Ct company.
I was able to put a few rounds through the gun at the Shot Show Industry Day at the Range and I found it to be an enjoyable gun to shoot with a good trigger and effective recoil absorbing grips.