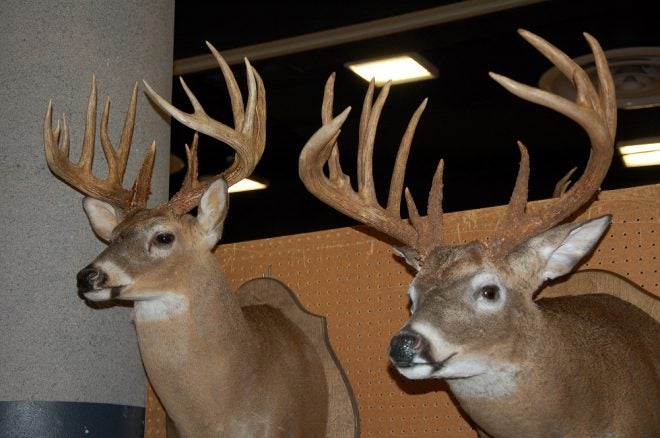 The way it works is the older you get the more mature you are supposed to get. That works with a lot of people. I note too among my aging hunter friends that perceptions of hunting accomplishments change too over time. We have actually begun having discussions about how many game animals is enough to kill in a lifetime of hunting.
Even the hunter education manual I used to use in my safety courses mentions the hunter maturity factor that comes with time. Quoting the manual the maturity stage is called the Sportsman Stage, "After years of hunting, these hunters enjoy being with friends in the outdoors more than taking game. They enjoy the total hunting experience including honing their hunting skills, training dogs, studying animal habits, and purchasing equipment."
In contrast, early on, young hunters are highly interested and focused on shooting a lot and harvesting a lot. Not so much later in life. Past 50 or 60 years or so some of us begin to think in terms of quality, not quantity. For some though this realization never arrives.
Reminders of this came again in a recent article in Outdoor Life by Tyler Freel. The article was 10 Rams in 12 Years. He lives in Alaska and began sheep hunting at a young age. I have been to Alaska many times but have never hunted, particularly sheep. The needed effort for that bypassed me years ago. I have always thought and read that a sheep hunt was a once in a lifetime event for most people. Taking 10 rams in a dozen years is an amazing feat? But, it is too many? What do you say?
To be fair, in my 46 years of deer hunting, I have killed many whitetails, a couple mule deer, an antelope, and some elk. I lost count of the wild turkeys I have lured to the muzzle. Many small game and game birds have fallen to my guns as well in my life. I have killed my share.
Though I still participate in deer management on my private property by taking does each season to supply meat to friends and neighbors, it has been years since I have pulled a trigger on a mature white-tailed buck. I would though, in a flash.
So, I am not criticizing the young ram hunter, but I just pose the question. How many is enough? It's a personal and ethical decision every hunter will have to make at some point. What say you?