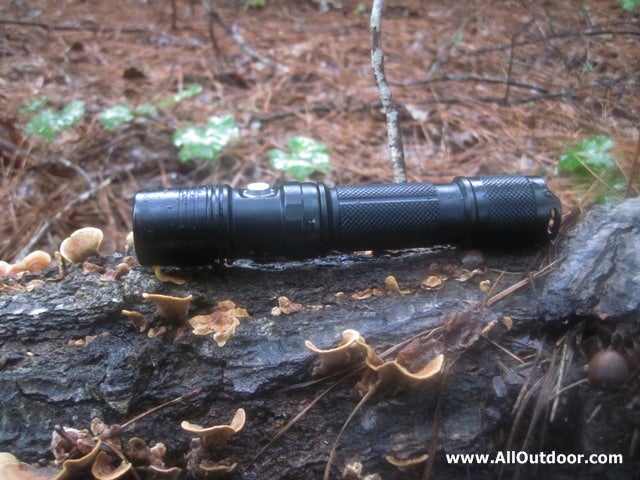 The Thrunite TN12 is not only well rounded, it is one tough flashlight. I subjected the TN12 to a range of tests and it passed with flying colors.
Thrunite contacted me through my youtube channel and asked if I would like to review one of their flashlights. I am always in the market for a new flashlight, so I said sure. I had never heard of Thrunite, so I went to Amazon and looked through their line of products. Overall, I was rather impressed by the number of products the company offers.
Specifications
Uses one 18650 rechargeable battery or two CR123A batteries (not included)
Max output: 1100 lumens with XP-L V6
Working voltage: 2.7V – 9V
Turbo (1100 lumens /estimated run time 95 minutes)
Strobe (1100 lumens / estimated run time 3.8 hours)
High (435 lumens / estimated run time 4.2 hours)
Medium (175 lumens / estimated run time 11.8 hours)
Low (18 lumens / estimated run time 5.5 days)
Firefly (0.4 lumens / estimated run time 74 days)
5 1/2 inches long
1 inch diameter
Weight 4.7 ounces with battery
Comes with carry pouch and lanyard
Test
The Thrunite TN12 was subjected to the standard battery of tests-it was frozen, used to drive nails and then ran over with a tractor.
Frozen – The flashlight was put in a jug of water, then put in a deep freezer overnight. The next day the frozen block of ice was taken outside and thawed. There was no water inside the flashlight.
Nails – It was then used to drive three 12 penny nails through a 2×4. I hope the impact test would break something loose, but the TN12 passed the hammer test with flying colors.
Tractor – The TN12 was placed on a road and ran over with a Massey Ferguson 231 tractor. The flashlight did not deform or break.
Brightness
I live in a rural area and always keep a flashlight handy. You never know when the dogs will start barking, or when I need to check on the chickens.
The turbo and high modes provide more than enough brightness to light up a field. Standing maybe 200-300 feet from a large red oak tree, I could see the top with no problem.
The turbo setting is 1,100 lumens with an estimated run time of 95 minutes. For what I do around the farm, which is looking for pests around the fields and chicken house, 1,100 lumens is more than enough. Even just the high mode with 435 lumens is plenty.
Thrunite TN12 Final Thoughts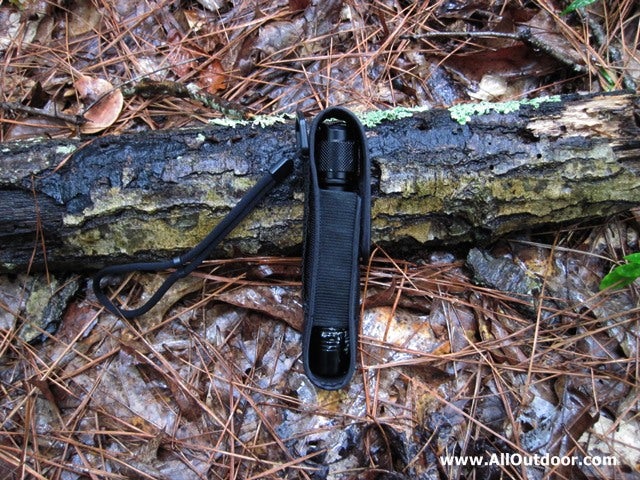 As I write this article, I have been using the Thrunite TN12 for six months. It has performed exceptionally well and exceeded my expectations.
The lanyard is your standard factory lanyard. A piece of trot line string or 550 cord would probably be better. The only reason why I put the factory lanyard on the light was to give the flashlight an "out of the box" review.
The carry pouch is ok and Is not designed for MOLLE webbing. There is however a D-ring at the top of the pouch.
As of February 11, 2017, the going price is $45.95. For the quality, I feel that the price is right.