Free up Wall Space with Trophy Tree From Skull Hooker
Russ Chastain 02.16.17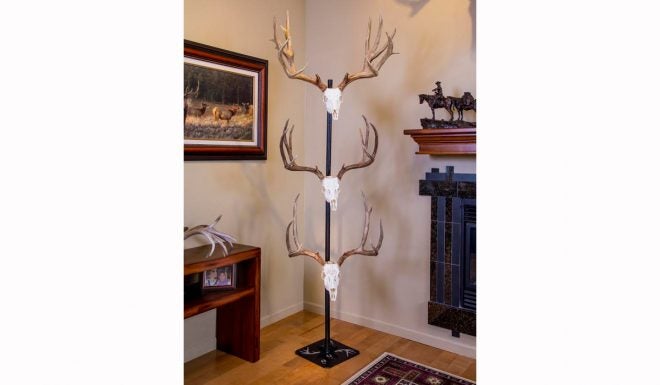 A couple years ago, I discovered a cool thing called the Skull Hooker, which is a bracket designed to display the skulls of hunters' quarry. After telling y'all about it here, I tried one for myself. It does a nice job of displaying my buck skulls. Skulls don't wobble or tend to fall off, I can easily rotate it from side to side to change the display angle, and I can also adjust the vertical angle.


The downside? It takes up wall space, and really ought to be screwed to a stud. So if you have multiple European trophies to display, you can run out of room pretty quickly. Enter the Trophy Tree, which I spotted at SHOT Show 2017.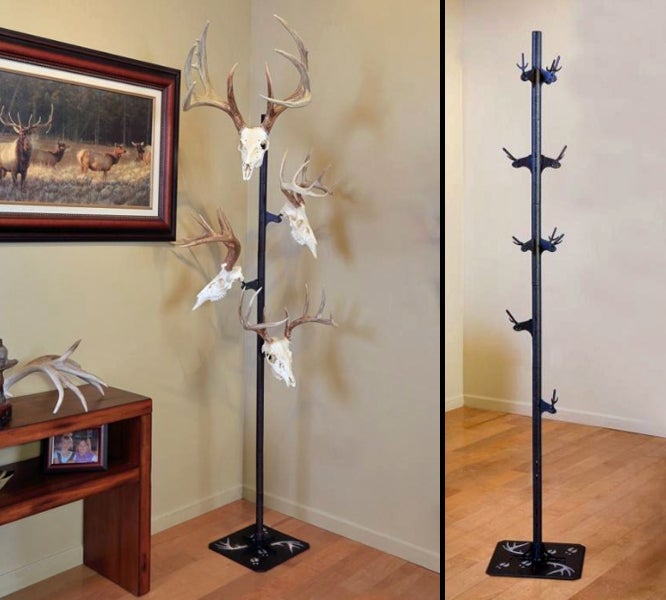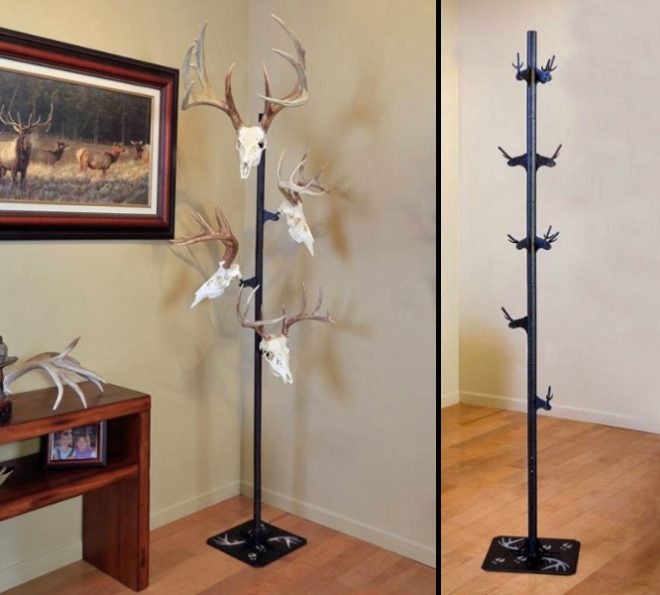 The Trophy Tree–slated to become available in summer 2017–uses the same sort of method of hanging your skulls, but it puts the hangers on a pole instead of on the wall.
It will look pretty much like the photos above, but with fewer hangers than the one on the right. Each kit will include a heavy base, five 14-inch pole sections, and five "Little Hooker" size hangers (or "trophy tree arms"). Each section of pole will have numerous holes to allow you to move the hangers up and down or side to side to achieve just the right spacing between the heads.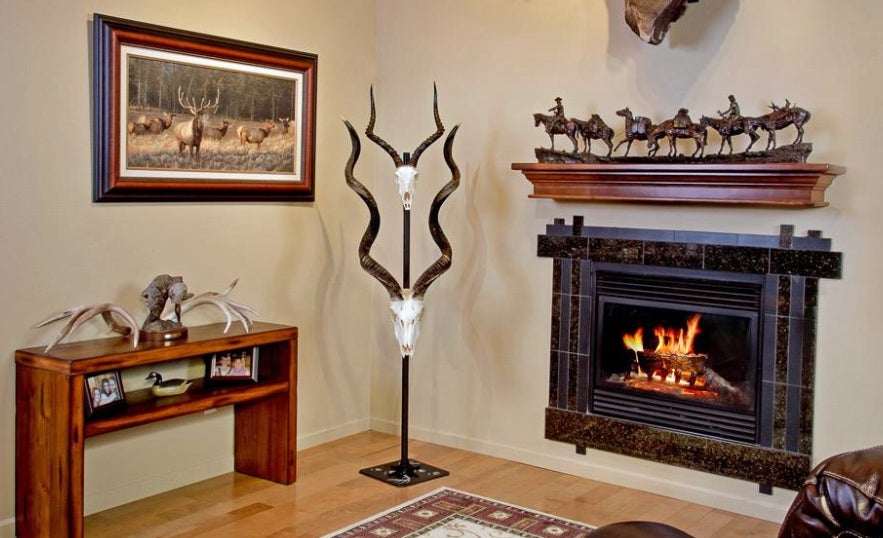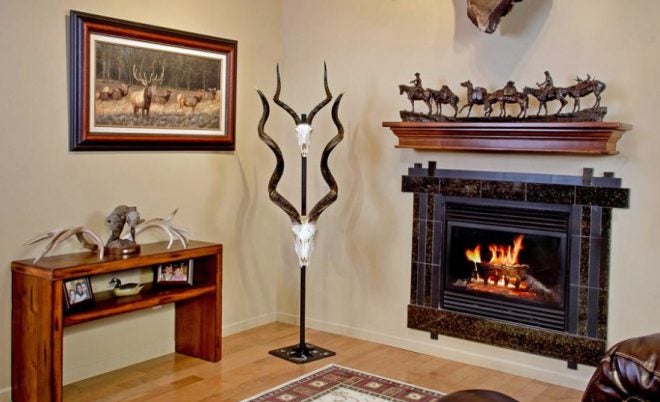 When assembled, the overall height of the Trophy Tree is about six feet.
Per the manufacturer:
Trophy Tree is a versatile and adaptable trophy mounting system that maximizes corner space by allowing multiple sizes and species to be displayed vertically. Pole sections are constructed of sturdy powder coated steel with an attractive weighted base. The Trophy Tree is strong enough to handle small to mid sized trophy game. Standing almost 6 feet high, each of its 5 pole sections offer 360 degree versatility when hanging trophies. Five mounting brackets and five pole sections are included, with additional brackets and pole sections sold separately.
The base will be decorated, but probably with different designs than you see in these photos. A company rep said it "will most likely be logos instead of antlers and tracks."
If you'd like to customize your Trophy Tree, you'll be able to buy additional pole sections and/or hangers. For larger heads, there will be Big Hooker arms available and skull plate adapters for displaying trophies that don't include the entire skull.
I really like this idea. I just wish the price point could be lower. The MSRP is currently $179.99, which I feel is on the steep side for an imported steel product. My Little Hooker hanger is of good quality, though, and powder coating is nice.
What's your opinion? Would you buy it?