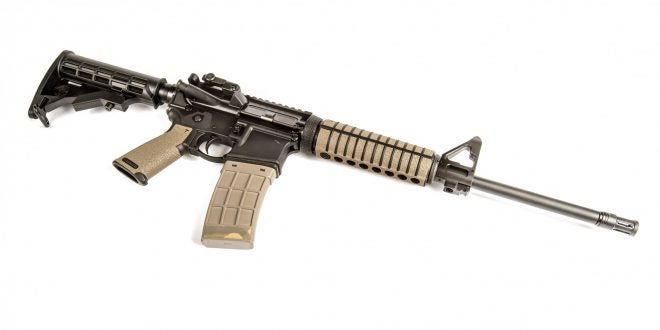 After discovering Talon Grips at the SHOT Show in 2016, I got some of my own. I've been using one of their rubber grips on a small carry pistol for a year or so. It's stood up well, which is an accomplishment since I often carry in the Florida heat and humidity, and sometimes the gun will be thoroughly drenched in sweat.
Talon grips are made in the USA and use a peel-and-stick adhesive, which I applied using a heat gun to "help" it conform to my pistol's grip. I haven't removed a Talon Grip, but they say they won't leave adhesive residue behind if you ever need to remove it.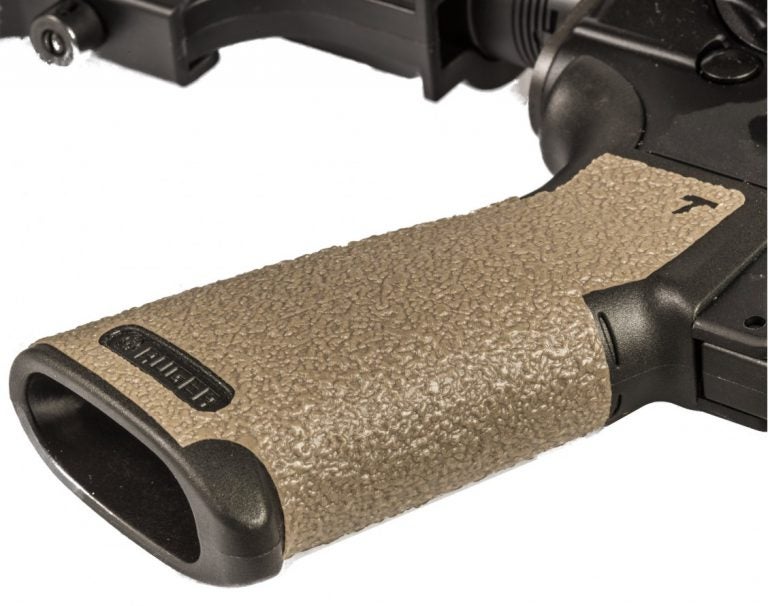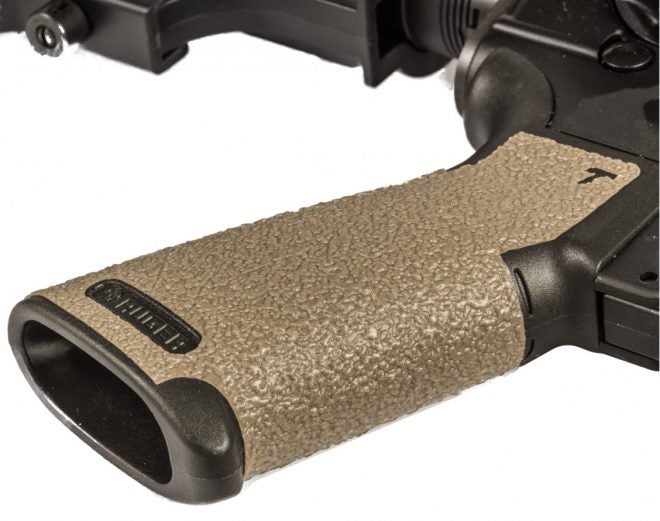 At the 2017 SHOT Show, I stopped by Talon's booth to say howdy and to see what kind of new stuff they had. They have a lot, but what stood out most was their new "moss" colored products designed for ARs. When applied to a black gun, this can provide a nice two-tone effect that looks good while enhancing your grip. What's not to like about that?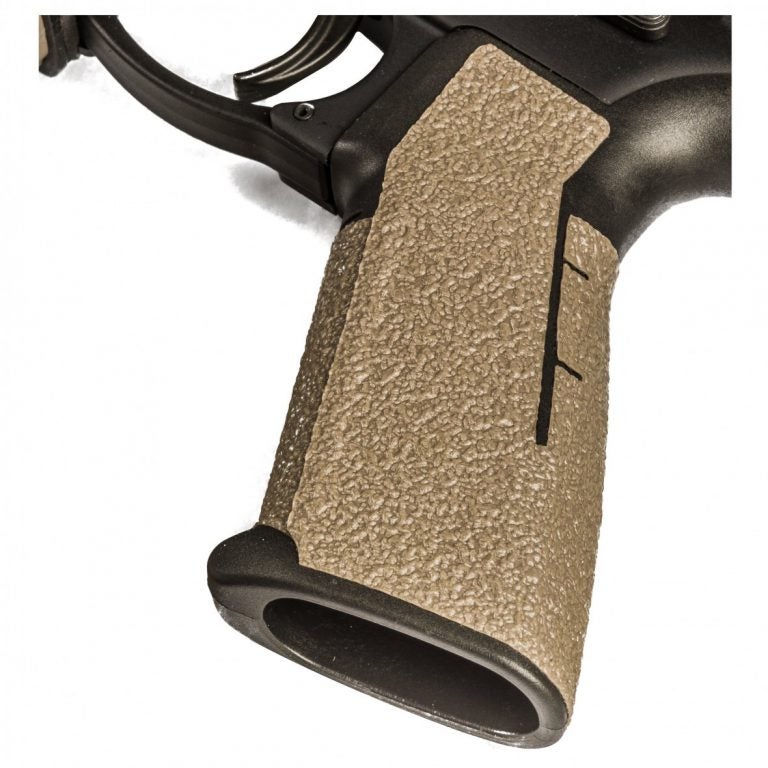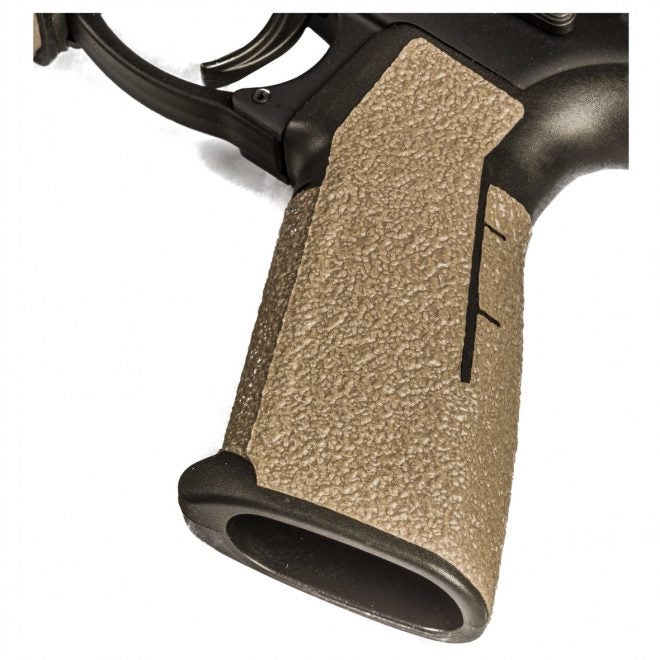 The gun in these photos is a Ruger AR-556, wearing two Talon Products: The "Ruger AR-556 and Precision Rifle Pistol Grip" and the "Ruger AR-556 Forend Grip."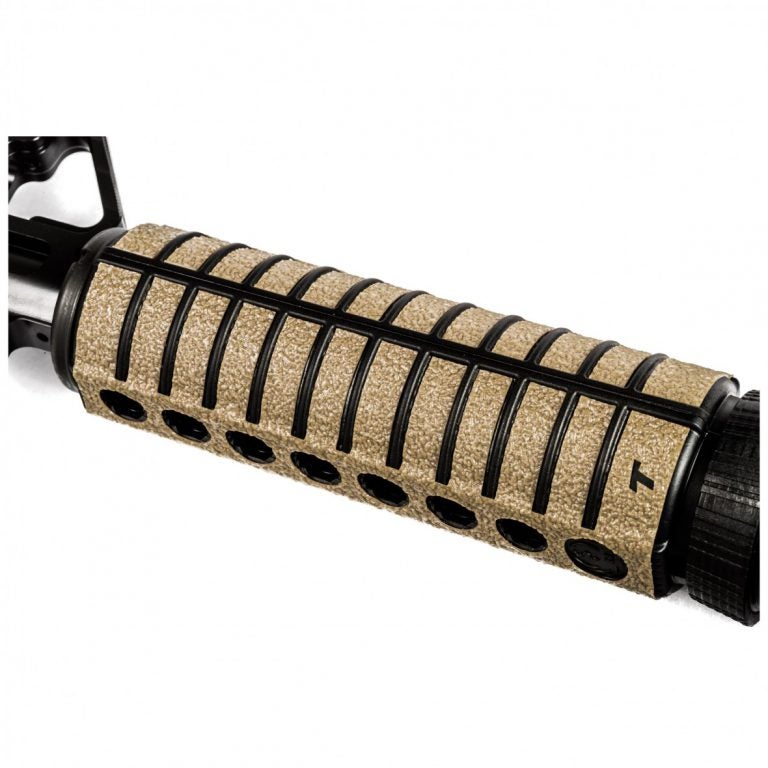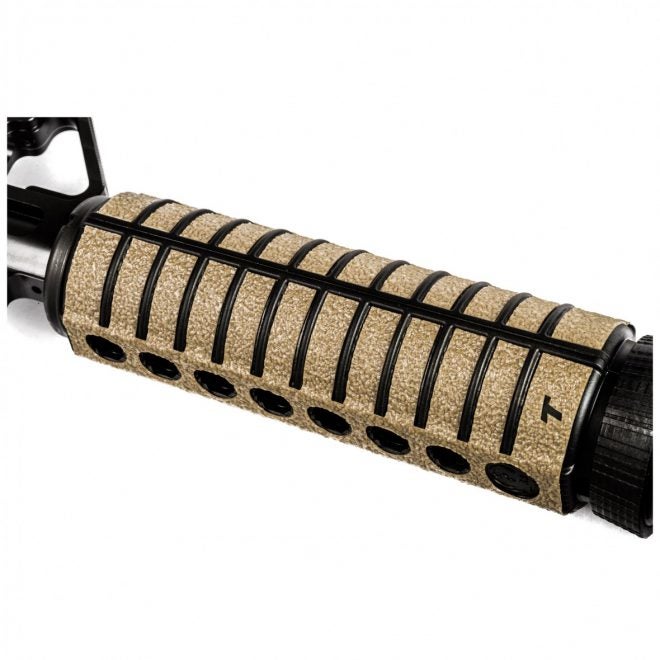 I'm not playing favorites with Ruger; that's just the best photo I could find of the two-tone look. These grip products are Talon's "moss" color, but they also come in black. You can get one in either color for a standard AR pistol grip and for a variety of aftermarket grips. They even make a grip product that you can apply to your AR's mag well.
Check out their page of AR and AK grip products for more info.
Talon products are available in two textures: rubber or granulate. The rubber is great and increases grip by a large margin without making the gun too "grabby" when I try to draw it. Granulate is just about like sand paper, so you probably only want that for extreme conditions, like when your stuff gets muddy, bloody, or otherwise quite difficult to hold.
Talon also offers grip material for smart phones, extended magazines, and more. Heck, you can even buy sheets of the material to cut your own shape if you want to. But for specific applications, you're better off buying their precut versions whenever you can.