Review: Sportlock Leatherlock Deluxe Hard Takedown Shotgun Case
Russ Chastain 02.21.17

When my father passed away, it was about the hardest thing I'd ever been through. Among the many things that changed as a result of that loss was that I began using his old 1930s Browning Superposed over/under shotgun for everything, just as he had done.
Whether it's skeet shooting, dove hunting, turkey hunting, or anything else, I invariably reach for that one particular scattergun.
As you can imagine, the old twin-stacker is a prized possession and it needs to be treated as such. And although I don't hesitate to carry ol' Sweet Thing through brambles and briars, I prefer to give her proper protection when she's not in service.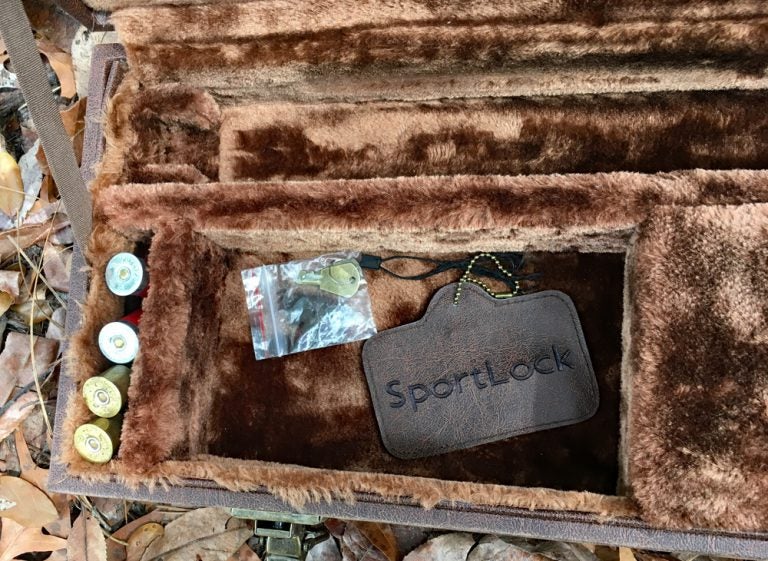 Dad still had the original Browning takedown hard case that had come with it, but as you can imagine, it's seen better days. At 80+ years of age, it deserved a rest. So when I got the opportunity to try a brand-new takedown case, I jumped at the chance.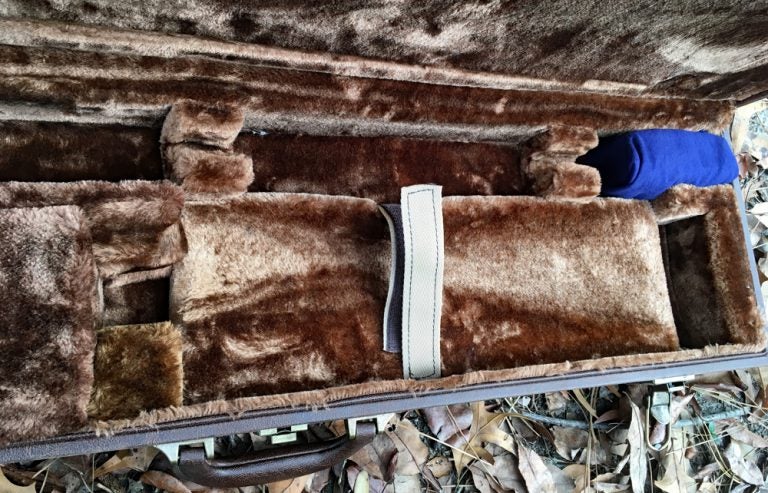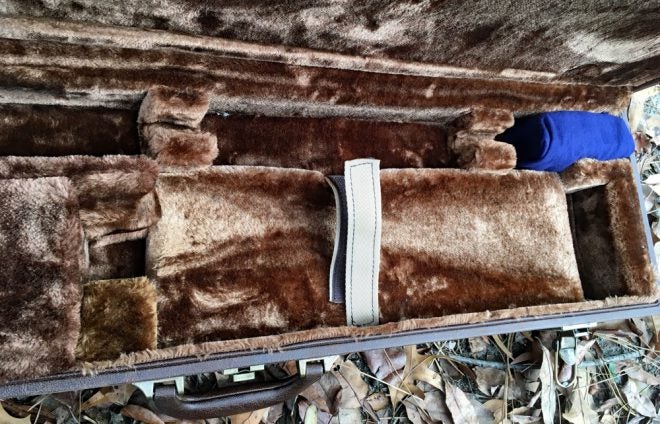 It's a LeatherLock brand case, made by "SportLock cases by Birchwood Casey." And although it didn't fit my gun perfectly, it was easy to add a small spacer and put that case to work. That blue item that doesn't blend in with the rest of the case is a wood block wrapped in a soft cloth (a cloth in which a rifle scope was shipped). The muzzles of my barrels lie against that block to prevent the barrels from sliding back and forth inside the case, potentially causing damage to muzzles, extractors, and the case itself.
My gun has 30-inch barrels; the maximum barrel length this case can accommodate is about 34.5 inches.
It's plush-lined, and in spite of the LeatherLock name I don't think there's a bit of leather anywhere on it. The exterior and handle are made of some type of vinyl with a leather look.
The photo above shows my gun in place. The muzzles lie against my spacer block. The receiver is nestled in a soft, well-padded nook. Velcro on those straps provide good retention and they're easy to use.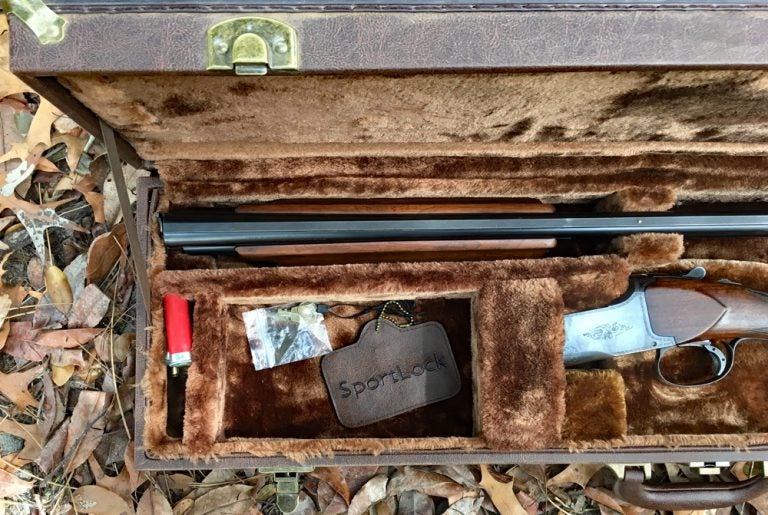 A compartment on the far left provides a home for choke tubes or a few odd shells. The larger area holds miscellaneous stuff and is big enough for two 25-round boxes of 12-gauge shotshells.
It's worth noting that this shotgun has a wide-bottom beavertail forend, and it fits in this case just fine.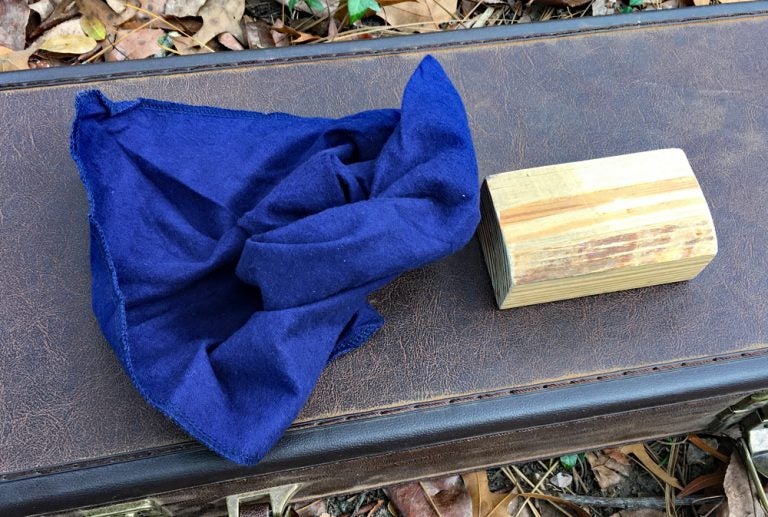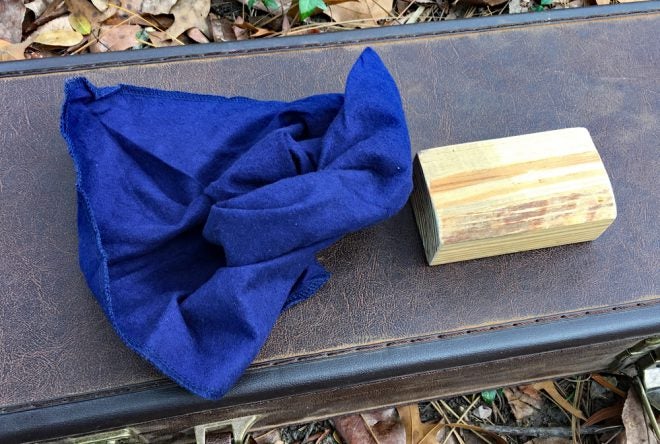 This shows the wood block and cloth that I used to make the barrel spacer. Nothing fancy, but it works.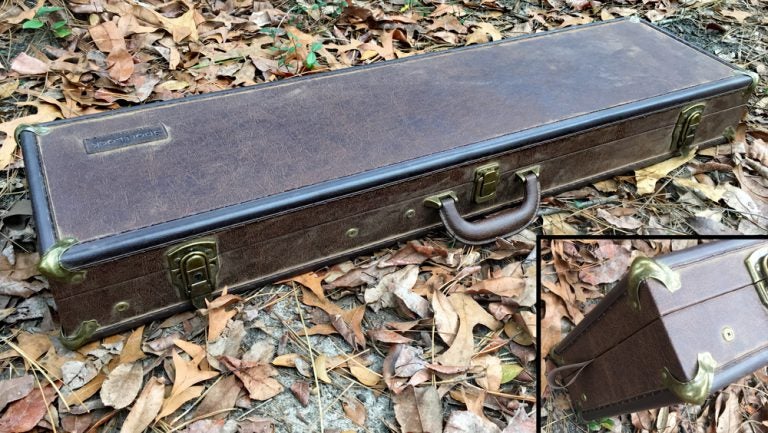 When closing this LeatherLock case, I have to keep an eye on the lid strap. As often as not, it wants to hang out of the end as shown in this pic.
All in all, this case does the job. It gets plenty dusty riding around in the back of my UTV and I don't worry about it taking a few knocks. That said, quality is not quite where I'd like to see it on a case with a $146.70 MSRP and that routinely sells for $90-$100. The latches are not exactly rugged, and although the left and right latches are lockable (two keys are included), don't expect them to provide any real security.
A nice luggage tag was also included with my LeatherLock case.
The Bottom Line
This isn't a case you can throw around. It's got sturdy corner protectors, but you need to give it reasonable care and do the same for the latches, and it's not in any way meant for airline travel or similar rough handling. But to save wear and tear on a precious old popper and/or to keep an ancient original case from getting destroyed, this LeatherLock Deluxe Hard Takedown case can surely fill the bill.
Manufacturer Specs
Model: 02357, Deluxe Takedown Shotgun Case, Brown
Fits: One O/U Takedown Shotgun
Exterior: 10″ H x 36″ W x 4″ D
Interior: 7.5″ H x 34.5″ W x 2.5″ D
Weight: 12.85 pounds** <— (Per manufacturer; mine weighs a touch less than 10 pounds with the spacer block inside.)
Lining: Brown plush pile
Exterior: Brown vinyl with faux leather look
Hardware: Steel with antique brass look
MSRP: $146.70