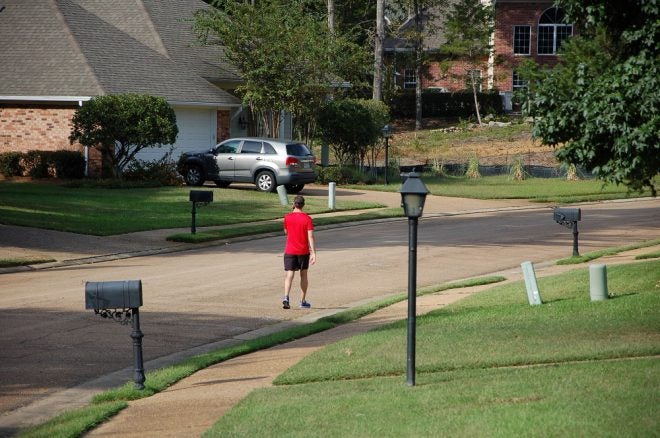 VIP's, wealthy people, prominent individuals, politicians, and others keep security details on hand to protect them from external threats. When professional security guards are hired to protect such people, one of the first things these security managers do is to program the routines of their clients so they rarely repeat the same schedules, travel routes, or weekly appointments. This approach helps keep potential threats guessing and off guard.
This may sound like overkill for the average folks like us, but with the kinds of everyday threats we face, changing up our routines might be a good idea, too. Stalking, car jacking's, follow home robberies, and home invasions are prolific these days. Thugs, criminals, thieves and crooks thrive on watching, waiting, and following potential scores.
Self-defense, personal protection, security, and well-being are in huge part our own responsibility. If we are prone to follow the same routines every day, every week, we could potentially be targeted for an assault. Do you go to the grocery store the same day every week, the bank, the ATM, doctor's office, post office, or run other errands on a routine that could be tracked? Do you consistently take the same routes every time you leave the house or office?
If so, then think about just switching up your routines, routes, and schedules even just a little. Instead of backing out of the garage and going right, once in a while, go the other way. In all cases observe what is going on around you. Was there a strange car sitting down the street? When you come home from shopping, is it obvious that a certain vehicle is following you? Pay attention to what is going on around you at all times.
Once I was pumping gas at a downtown station I rarely frequented, but allowed a low gas tank to slip up on me (don't do this either). As I had my back turned, a man walked right up behind me nearly bumping into me. As I sensed this, I turned and shoved the guy back, loudly warning him to get back. He was begging money, but he just as easily could have stuck a knife in my back. Now, I am much more vigilant to observe what is going on around me out in public places.
The point here is to vary your routines giving you a peace of mind and a better security position. Pay attention to your surroundings, and always keep your head in the game.