Hunter's Shotgun Stolen in Michigan Recovered in Texas — 40 Years Later
Russ Chastain 02.27.17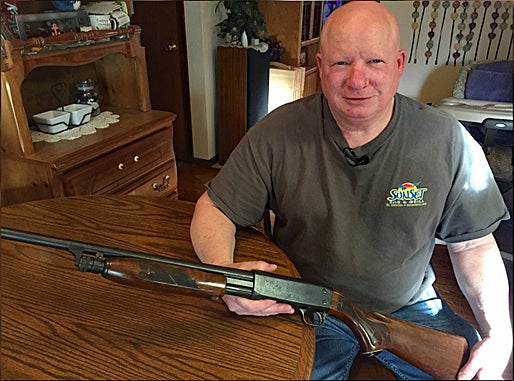 Usually, when something is stolen from you, that's the end of it. You can cuss and fuss or shrug it off, and it won't make any difference. Eventually you just have to accept that you've been hosed and get on with life.
And sometimes, good things happen–40 years later.
Back in 1973, Michigan resident Don Wiebenga bought his first gun: an Ithaca 20-gauge pump shotgun. He loved it.
Then after a morning hunt in 1977, the gun was stolen from the bed of a pickup truck while Don and friends had a bite to eat.
'We just threw the guns in the back of the truck in their cases, and put our clothes on top of them, didn't think nothing of it,' Wiebenga said.
Don made a police report; he was smart enough to have recorded the serial number of the missing scattergun. His insurance company bought him a new shotgun, and life went on.
Then, police near Austin, Texas stopped a young man "for a minor traffic violation." The fellow had a shotgun with him, reportedly stored just as it should have been. Police checked the gun's serial number anyhow, and that's how they discovered that it was Don Wiebenga's old gun.
The young man who had the shotgun had been born 23 years AFTER it had been stolen, and most likely had shelled out some hard-earned cash for the Ithaca without having any idea it was "hot." The scattergun was then confiscated by police and eventually returned to its rightful owner.
'I just feel sorry for the kid that lost it because he probably never knew he bought a stolen gun,' Wiebenga said.

'It has a few dings on the stock and the bluing on the barrel's a little bit rustic, but it's fine; you just wonder where that gun's been.'

'I just wonder if that gun's been more places than I've been.'
Nice.