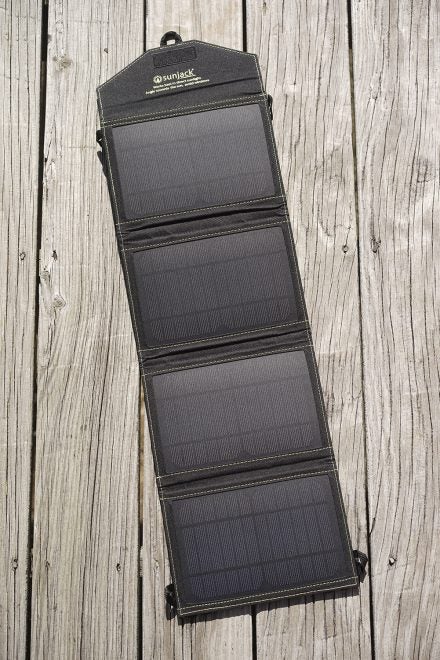 On a typical nature hike, I have several devices that require USB chargers: a camera, a camcorder, a cell phone, a flashlight, some red dot sights, a tablet. Some of them can last numerous days without a recharge, others only a few hours. Sunjack battery and charger combo will keep most such devices running away from household outlets and car inverters.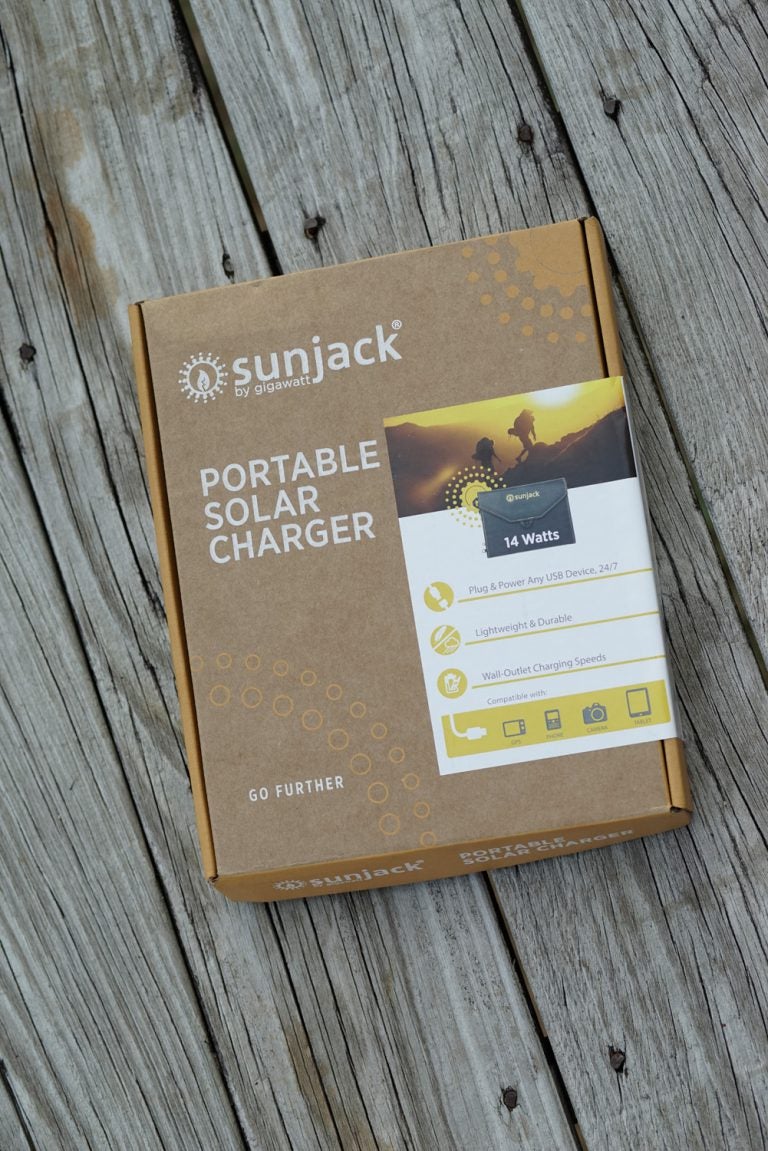 It comes in a small cardboard box with most of the tech information printed on the outside. Basically, it won't run a laptop, but will power almost any device short of that.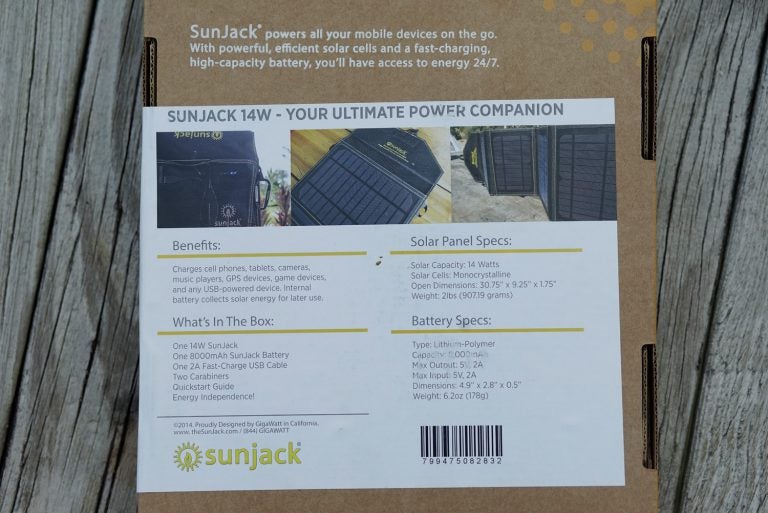 During daylight hours, the four-panel device can be laid flash or even carried on the back or shoulder suspended by the loop. Folded for storage, the unit is compact and fairly impact resistant.
Made with two USB ports, the solar panel can simultaneously charge a cell phone or another device and top off the 8000mA battery for use during the dark hours.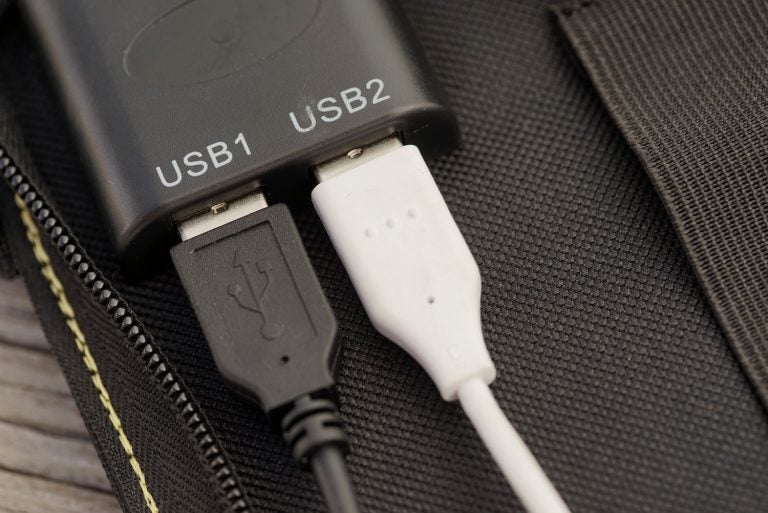 The two jacks are built into the charger and become visible when the  flap containing accessories is opened. The battery is held in place with an elastic, so it can be retained even when the pouch is unzipped.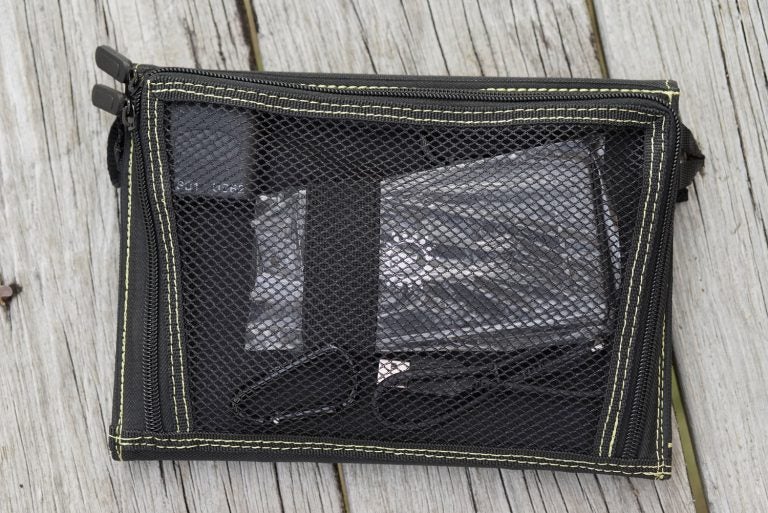 Sunjack "instruction manual" is a one-sheet printout that could use a diagram showing what's where, but it takes only a couple of minutes to figure out the details. External battery arrives already charged, with the LED indicators showing its status. While the photo below shows the battery on top of the charger, that's not how the setup looks in real use. The top photo of this article illustrates the actual in-use configuration: all four solar panels visible, with the battery and any other devices hidden from direct sunlight in its shadow.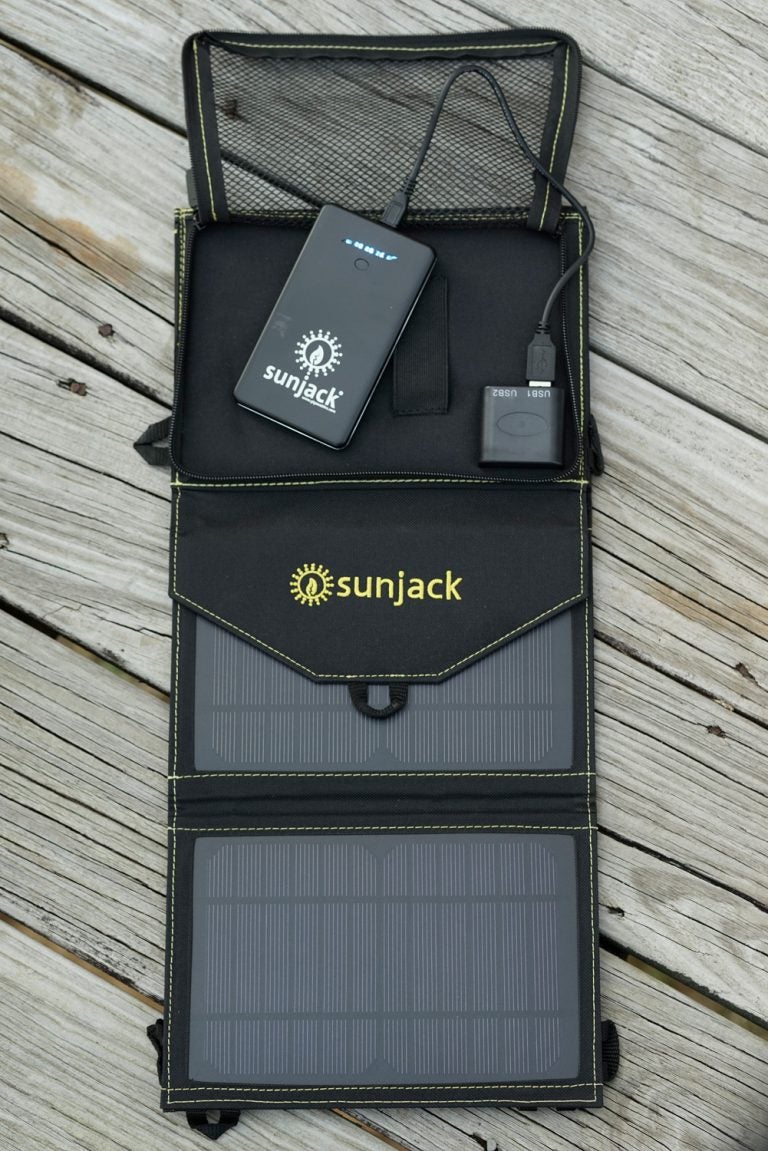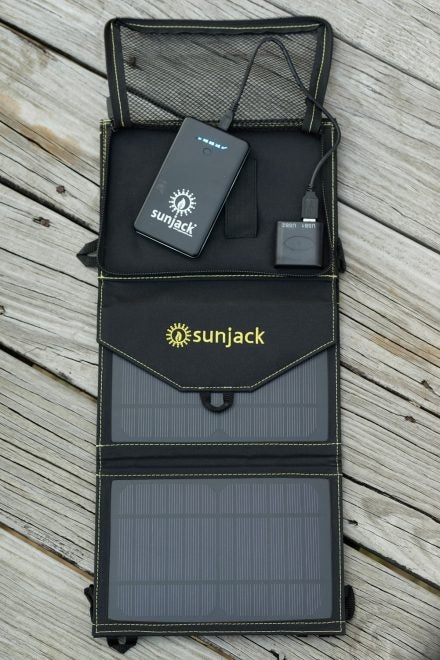 Considering the requirement to be in direct sunlight for maximum efficiency, I wondered why black nylon was picked instead of white. My best guess is that keeping the panels and battery warmer in cold climate was judged more important than preventing overheating in summer. Overheating of electronics placed under the charger can be handled in part by using an insulating foil envelope or bubble wrap.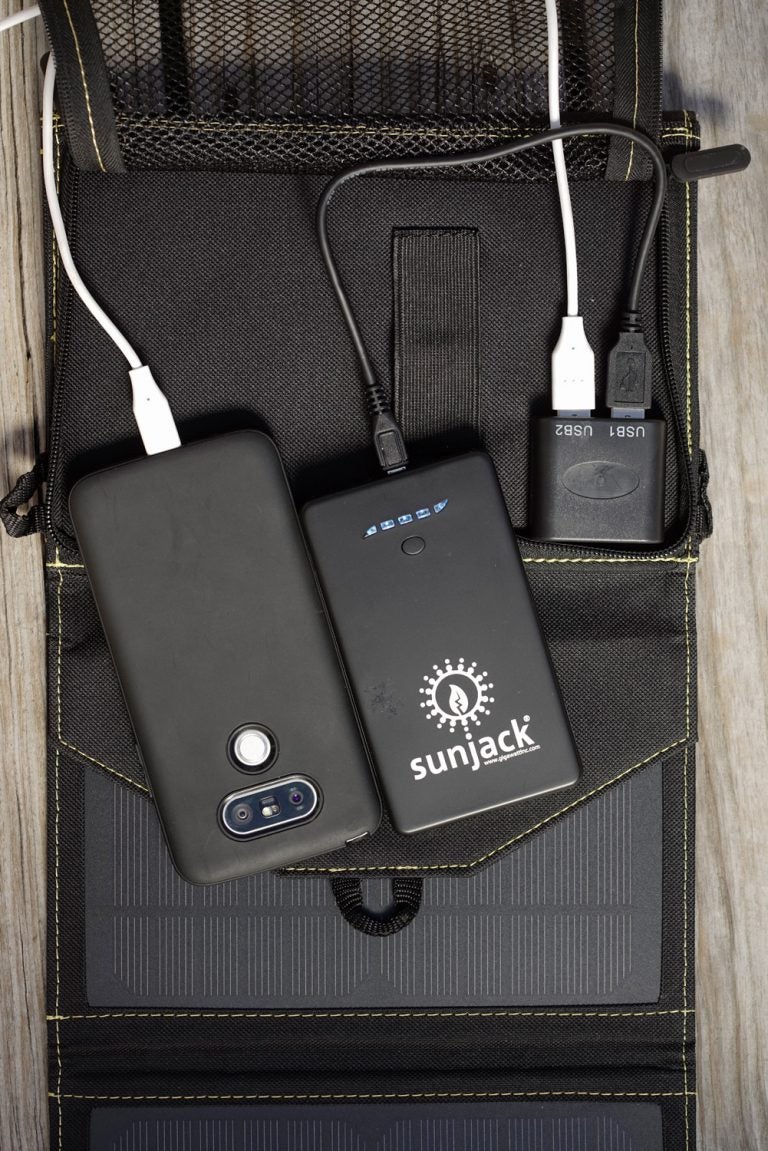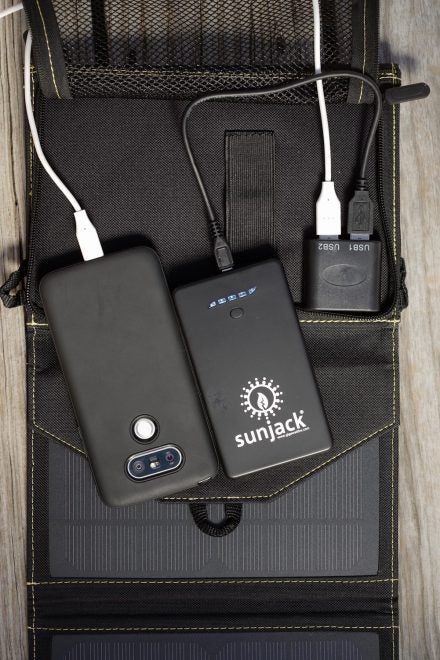 SHOP NOW
In use,
Sunjack
proved capable of topping off a cell phone and its own battery at the same time. Used with a cell phone only, it can completely charge a 3000mA battery in one hour. For more power, two solar panels may be connected with a Y-Connector. At home, the battery may be pre-charged with any 110V to USB sable as well. For devices relying  on AA and other rechargeable batteries, it can run external USB chargers also, so Canon or Nikon chargers for professional cameras may be used, so long as they accept 5V inputs.
Weighing in at just under 2.5lbs for everything, Sunjack is an excellent power solution for outdoor ventures exceeding a day. If hiking or camping for a week, it's invaluable for simplifying power management and weighs no more than the disposable batteries required to run a bunch of electronics. It can also run devices directly, so long as they are within the 14W maximum power rating of the output.
SHOP NOW