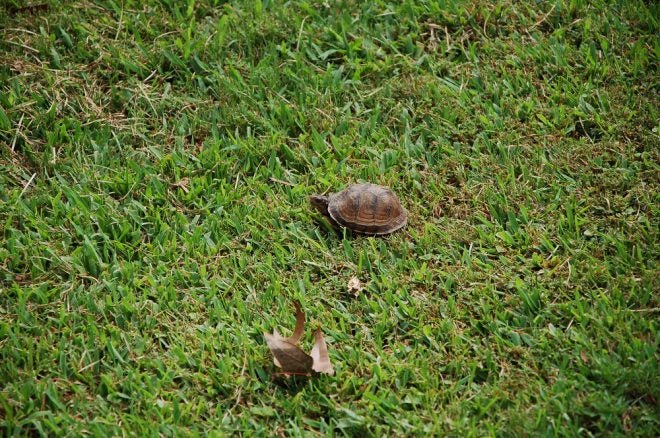 If you are forced to bug out during any kind of a SHTF event be it a terrific storm, an overwhelming flood such as in Louisiana, a series of public unrests such as in Wisconsin, or other circumstances, you are going to be in a world of hurt.
Sure, you can do without food for a while if you have water, but eventually you are going to require some nutrition. The deal is we're spoiled. We are used to eating every day, mostly overeating. We have gotten accustomed to two to three meals a day with snacks in between. What happens if all of a sudden that is gone? And I mean gone.
Now, I know if this were an organized evacuation of sorts then support agencies will be available to help out. It might be the National Guard, county emergency relief, Red Cross (if they get their fund-raising done first), local people, churches or organizations. Undoubtedly these support services have helped a lot of people.
But, what if you really bug out. You head to a pre-determined isolated camping spot out in the woods somewhere, or an abandoned house you discovered when just driving to get away. You arrive with little or no supplies. Ideally you had your BOB or an EDC with you so you are not without some supplies and gear. You settle in, a roof of sorts over your head, maybe you build a small fire for comfort and warmth, but then you're looking at a half dozen energy bars or an apple or nothing. What then?
Surviving these situations requires considerable wit, knowledge, and training. Once you settle down, then you have to strike out to forage. This might mean a drive around the area to find a local store with food supplies. Do you have cash? If the place is locked up, do you risk a break in? Try the back door or the house next door.
Foraging might mean searching other venues including area homes, schools, hospitals, restaurants, churches, any source for food. If you have studied and learned ahead of time maybe you could hunt for small game, forage for edible plants, mushrooms, and small creatures like crawfish, turtles, or other wild sources. Foraging might mean getting back to nature, literally.
Right now is the time to start prepping for such an event. Prepare, learn, practice, stock up and be ready. Tomorrow might be the day.