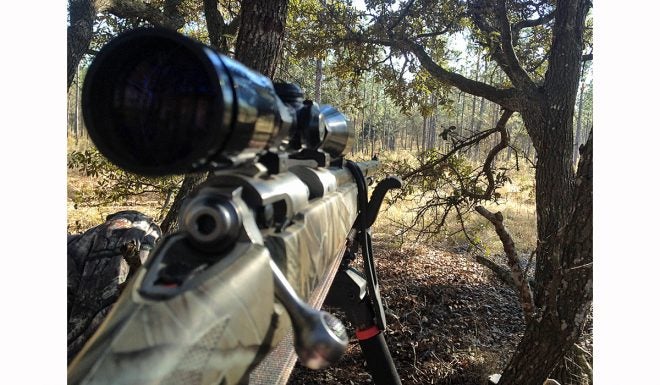 Shooting is fun, and hunting is the greatest activity ever created. But both of them suck if you can't hit your intended target. That's where the benefit of taking a rest comes into play.
I've now got 34 deer seasons under my belt, and I started shooting targets and small game a few years before I first went after whitetails. I'm not the greatest rifle shot there is, but I hit a lot more often than I miss. One large factor in my success is that I've learned to prop up my rifle whenever I can. A steady rest can make all the difference, especially when you're jazzed up and shaking from an overdose of adrenaline.
Enter the Bog-Pod SB-2C, an adjustable bipod designed with hunters in mind. To start out, I'll let the manufacturer describe it:
Manufacturer Description
The SB-2C is a lightweight, compact bipod designed to provide sportsmen with a steady shooting platform in all conditions. The SB-2C can be used either kneeling or sitting. The added Camo pattern to the legs provide more concealment and a NEW rubber retention strap holds the SB-2C to the gun for quick gun and bipod repositioning.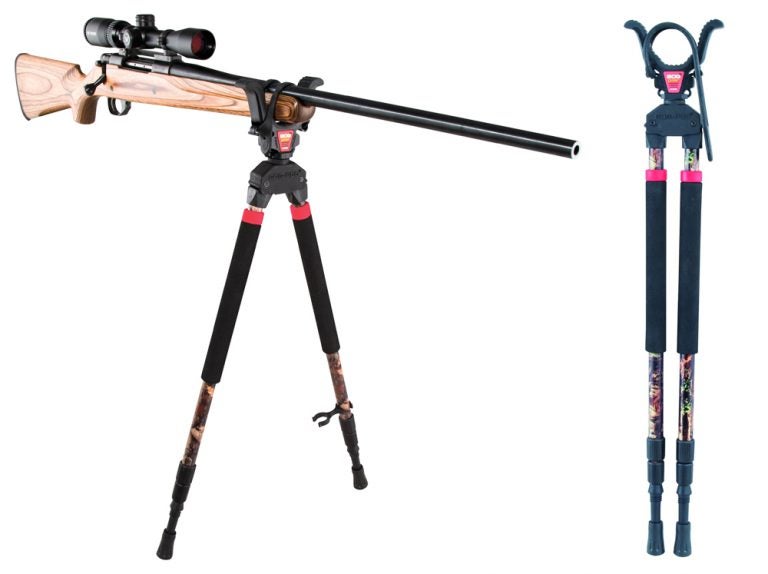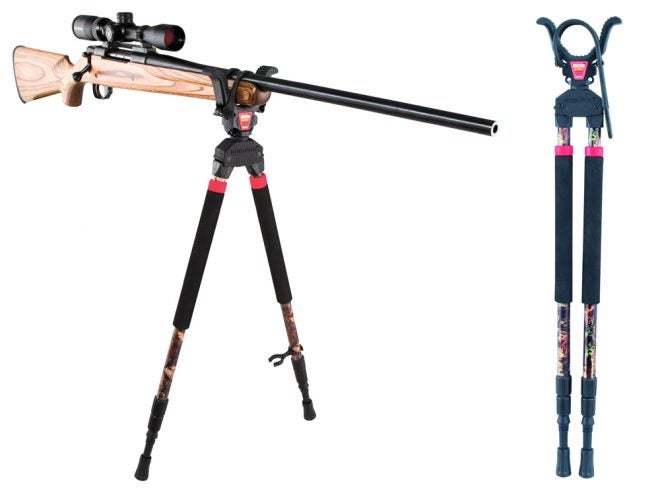 Manufacturer Specs
Three-section, lightweight aluminum legs with matte camo finish
High-strength ABS plastic head and leg connectors
Rubber retention strap to attach the bipod to your gun
Rapid-adjust twist locks loosen or tighten legs with just a couple of turns
Removable rubber feet unscrew to a reveal carbide tips for better grip on ice
Height: 21-40 inches (measured from ground to yoke with bipod legs open)
Weight: 19 ounces per manufacturer (mine weighs 20.4 ounces)
MSRP: $67.99
In the Field
The Bog-Pod SB-2C looks good at home and in camp, but how does it perform in the woods? Naturally, I set out to discover the answer and was pleased with the results. On one lengthy and interminably boring deer hunt, I abandoned my climbing stand and set up a folding chair on the ground at the base of a tree.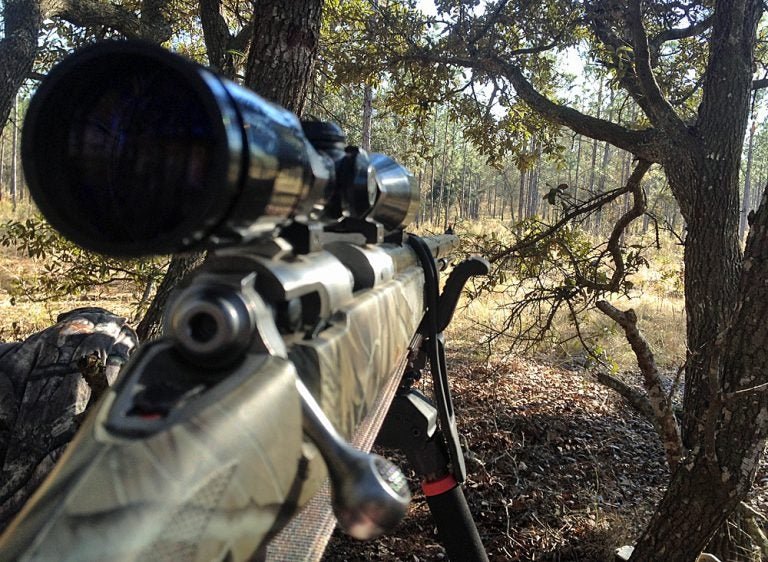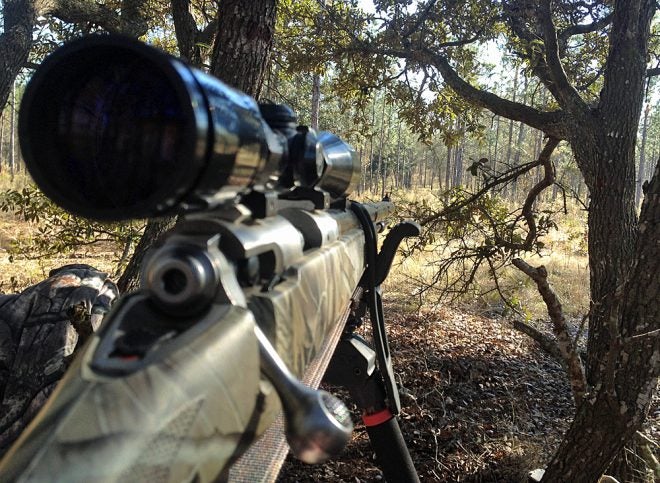 To keep my rifle at the ready, I strapped the Bog-Pod to its forend and propped the rifle butt in my right shirt pocket.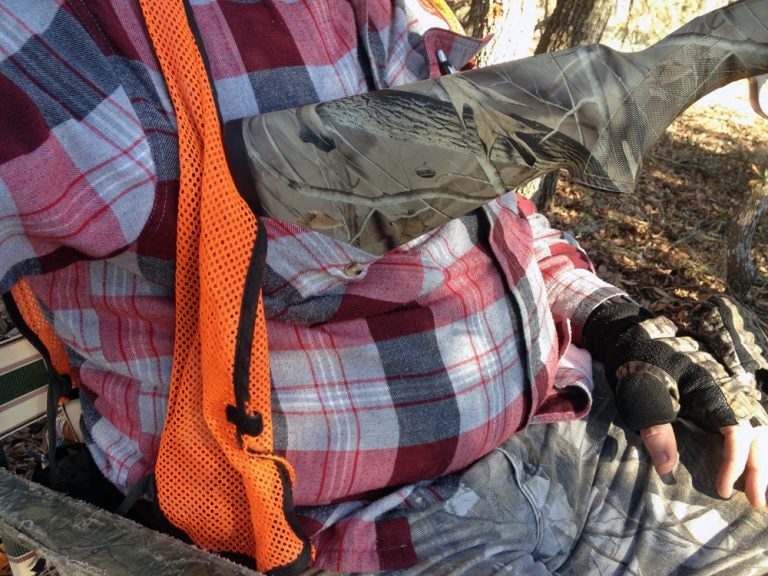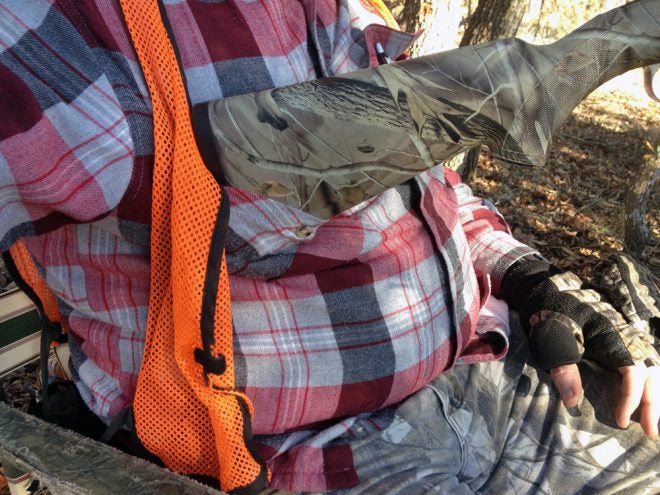 With the butt in that position, all that was needed to get the gun on target was to grab the pistol grip with my right hand and lift the butt a few inches. I also found that I could move the feet of the bipod away from me so it would transfer a touch of the gun's weight back towards me, and the butt would stay right on my shoulder, reducing necessary movement even more.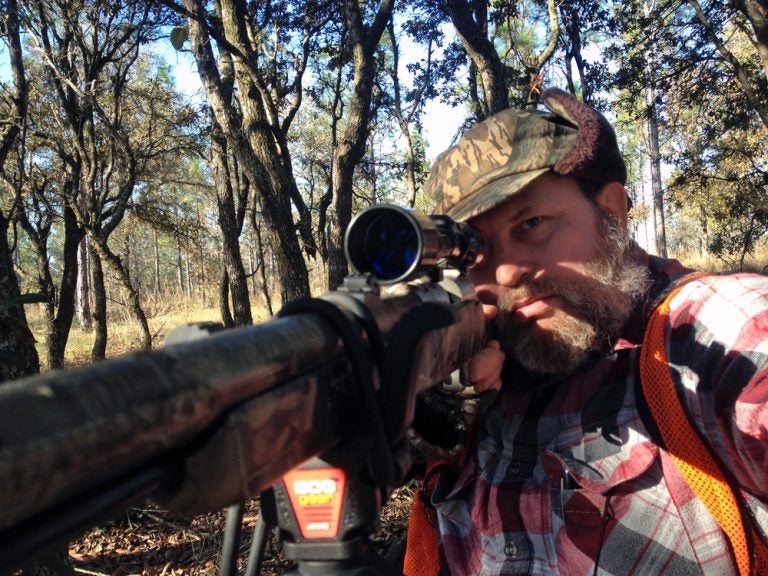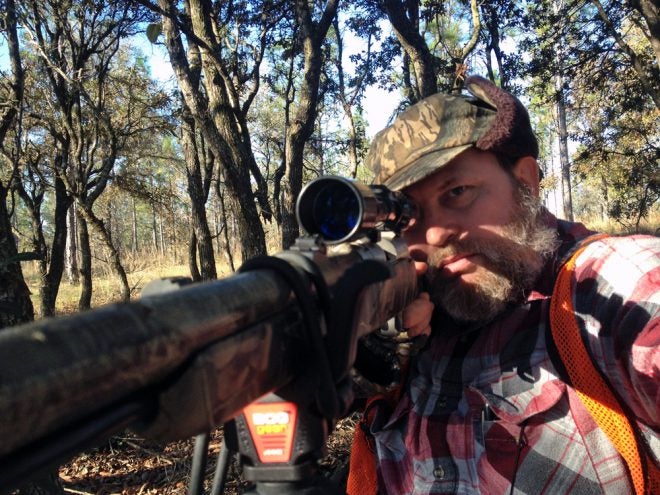 This bipod did a nice job, and after hunting one afternoon with it, I liked it.
Having a bipod strapped to your gun is sometimes a hassle, but this one was pretty steady. And when I stood up to stretch or pee, I simply left the bipod right where it was, stood, and set the rifle's butt on the seat of my chair. The SB-2C held it securely.
The legs are aluminum with a camo finish, and each leg has a "handle" area of black foam near the top, about 8 inches long. This is helpful in cold weather, because aluminum can chill your fingers pretty quickly.
The rubber strap to hold it to your gun is heavy-duty and tough.
The top yoke (which they call a USR, or Universal Shooting Rest) is made of tough black plastic, with rubber molded to its inside where it cradles your rifle. The yoke silently rotates 360 degrees.
The legs telescope and each leg consists of three sections. Twist the legs (not the plastic pieces) to lock or unlock a telescoping section, and generally the most you will have to turn it to lock or unlock is one full turn. When extending, watch for the triangular emblems that say "stop here" — and stop there. It's possible to extend about an inch past those symbols, but you don't want to do that.
And it's worth noting that you can loosen a leg too much, to the point where it won't lock no matter how much you turn it clockwise. The package includes instructions for dealing with that situation; you apply slight pressure to bow the leg while turning the smaller section clockwise at the same time.
The feet are covered by plastic screw-on caps, which can be unscrewed to reveal non-pointed carbide tips that should help prevent it from slipping on ice or other hard surfaces.
The Bummers
What I didn't like was that every time I lifted it up, the bipod legs want to close. So if I wanted to turn and look another direction, it required two hands. If the bipod legs had more friction and would stay open when I lifted it, life would have been easier.
Also, the plastic covers for the feet can easily be lost because you have to remove them entirely to reveal the carbide tips.
Conclusion
All in all, the Bog-Pod SB-2C is a good product, and I can recommend it. It's steadier than the shooting sticks that I've been using for years, although it's also longer, bulkier, and a little heavier.
It's also quite a bit more deluxe and does a better job of cradling my rifle stock. And if you have a wood stock that you care about, this is a great choice because it won't tend to scratch or dent the forend.