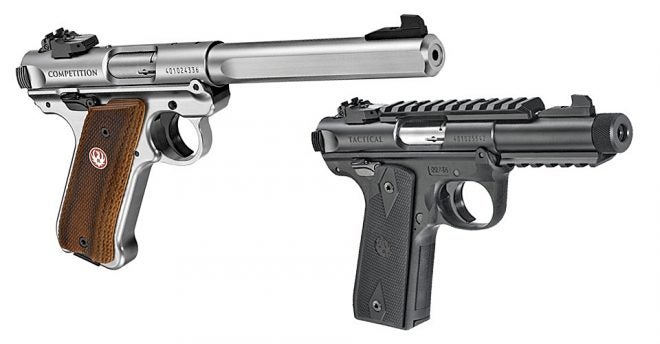 Ruger recently announced a trio of new handgun models; here's the rundown.
1) Ruger American Pistol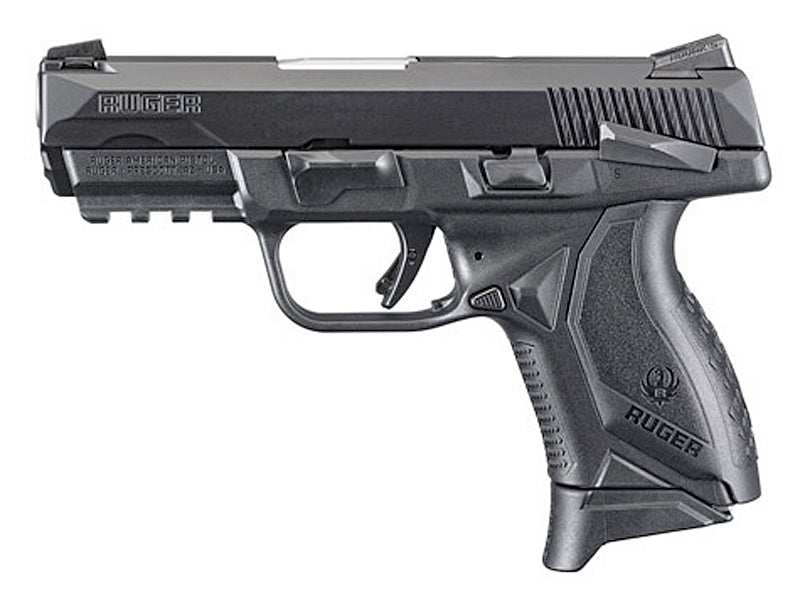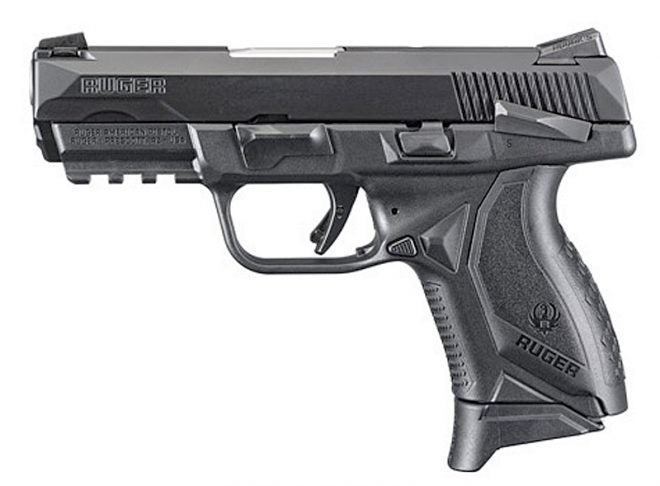 The Ruger American will now be available in a compact 45 ACP model with ambi safety. At 7.25 inches long and 4.65 inches high (slide width 1.05″), it will weigh in at 29 ounces with an unloaded magazine. Barrel length is 3.75 inches, and it will come with two "nickel-Teflon® plated steel" mags: one 7-round compact model and one 10-round extended.
Also in the box will be medium and large "replaceable grip modules."
"Chassis" and slide are made of stainless steel with black nitride finish, with a grip frame of glass-filled nylon. An accessory rail below the barrel and Novak® LoMount Carry three-dot sights complete the package. MSRP will be $579.
The Ruger American Pistol Compact shares all of the features and rugged reliability of the duty size gun in a smaller, lighter, more concealable package.
2) Mark IV 22/45 Tactical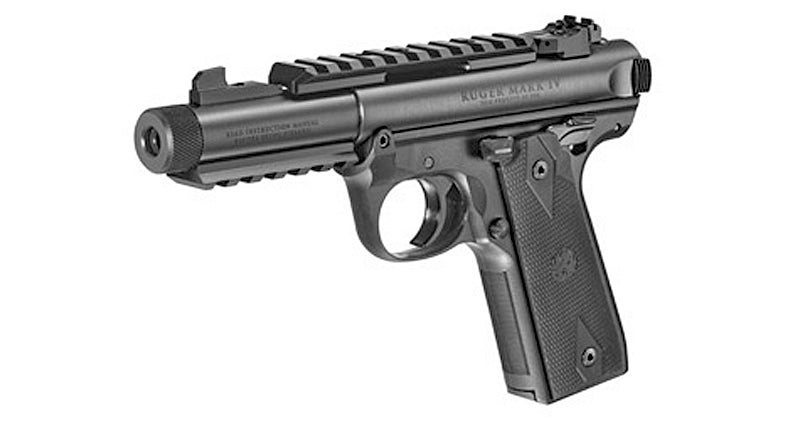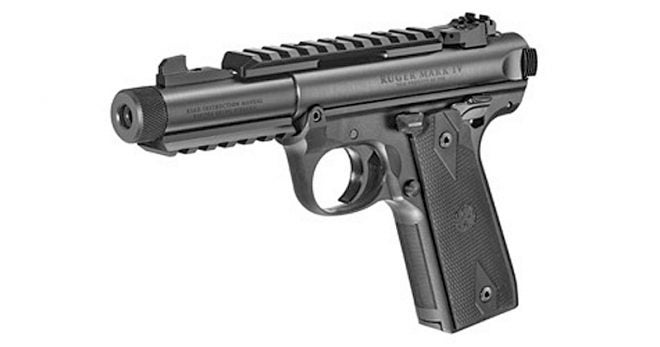 A 22 LR semi-auto with a grip that feels like a 1911, the 22/45 has long been a fan favorite. It will now be available in a "tactical" version of Ruger's latest iteration of their rimfire pistol line, the Mark IV.
This one will use a polymer grip frame with 1911-style rubberized replaceable grip panels and a frame of alloy steel. Two 10-round magazines are included, and the frame has picatinny rails on top and bottom.
Some specs:
Height: 5.50″
Length: 8.50″
Width: 1.22″
Weight: 33.3 ounces
Barrel Length: 4.40″
Threaded barrel (1/2″-28)
Steel finish: Black Oxide
MSRP: $529
3) Mark IV Competition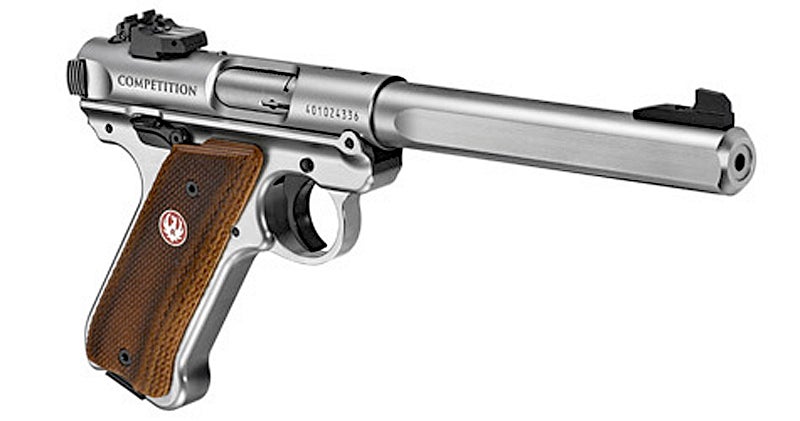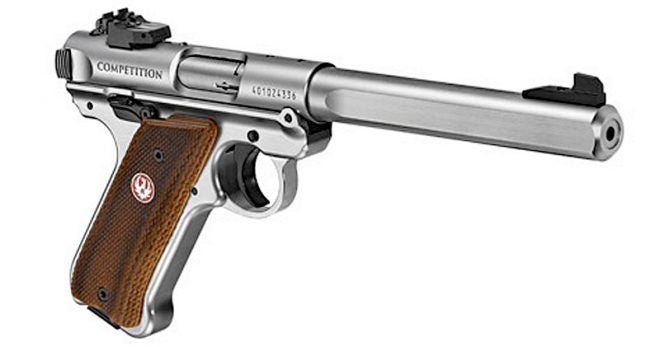 The Competition model of the new Mark IV 22 LR offers a satin-finished stainless steel frame and grip frame with blued steel adjustable target sights. The bull barrel is flattened on the sides, and the thumb rest grips are made of a hardwood laminate. Two 10-round mags are included.
Some specs:
Height: 5.50″
Length: 11.12″
Width: 1.75″
Weight: 45.8 ounces
Barrel Length: 6.88″
MSRP: $749
Mark IV Common Features
Both Mark IVs share the following features:
One-button takedown
Ambidextrous manual safety
Redesigned bolt stop for more ergonomic operation
Magazines drop free on release for faster reloads
Redesigned magazine disconnect prevents discharge when the magazine has been removed
Compatible with Mark III sights, scope bases, and holsters.