Watch: Firing a Homemade Muzzleloading 1.5 Gauge Shotgun
Russ Chastain 03.15.17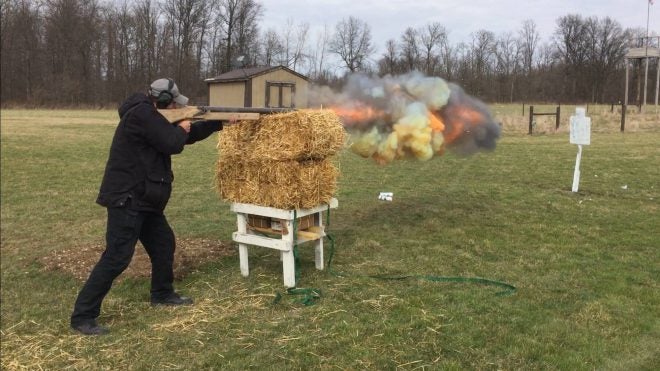 Facebook user Robert G. Vogel recently posted a video with his "new favorite gun," a homemade muzzleloading shotgun.
The bore size? 1.5 gauge.
Weight: 47.5 pounds
Shot charge: 11 ounces
Powder charge: 650 grains of black powder
The old-fashioned duck hunting guns he refers to were called "punt guns" and they could really devastate a flock of ducks on the water. That was before commercial duck hunting was outlawed.
The shot pretty much erased the target, and knocked hell out of Mr. Vogel at the same time. He staggers back a couple steps, but keeps smiling just the same.
Better him than me, I think. But if offered the chance, I would shoot it.
Would you?