Maxpedition Condor II Backpack Review
Kevin Felts 03.20.17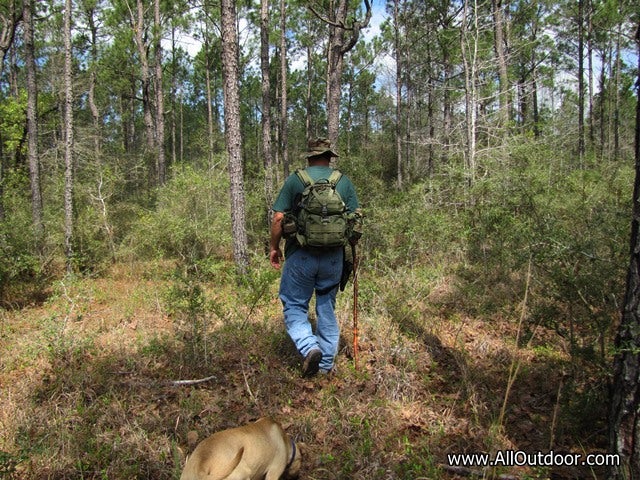 The Maxpedition Condor II is one of my favorite go-to and overnight warm weather packs. Over the decades I have accumulated a wide assortment of backpacks. How long I will be gone determines the pack I use.
Regardless if it is just a couple of hours or all day, there are certain features of the Condor II that I like.  Even though I have a wide assortment to choose from, the Condor II is one of my first picks
Condor II Specifications
(From the Maxpedition Condor II product page)
Overall size: 14.5″(L) x 9.5″(W) x 16″(H)
Main compartment: 14″(L) x 6.5″(W) x 15.5″(H)
Volume: 1400 cu.in. / 23L
Hydration compartment
PALS webbing
1000-Denier water and abrasion resistant light-weight ballistic nylon fabric
YKK zippers
Triple polyurethane coated for water resistance
Likes
When I take the Maxpedition Condor on a hiking trip, I usually strap two military surplus canteens on the outside. Even though there is a place for a water bladder, I prefer canteens. While on the trail I usually refill my canteens from streams. The canteens are much easier to refill than the bladder. I also use water from my canteens to fix Mountain House freeze dried meals.
Canteen pouches fit perfectly and are flush with the bottom of the pack.
The small external pouch is perfect size for toilet paper and mosquito repellent.
The large external pouch is just right for TOPO maps, compass, GPS and a couple of extra goodies.
Main compartment is where I keep everything else: stove, meals, hammock, water filter, rain poncho, etc.
The Condor II has loops to strap gear to the bottom of the pack.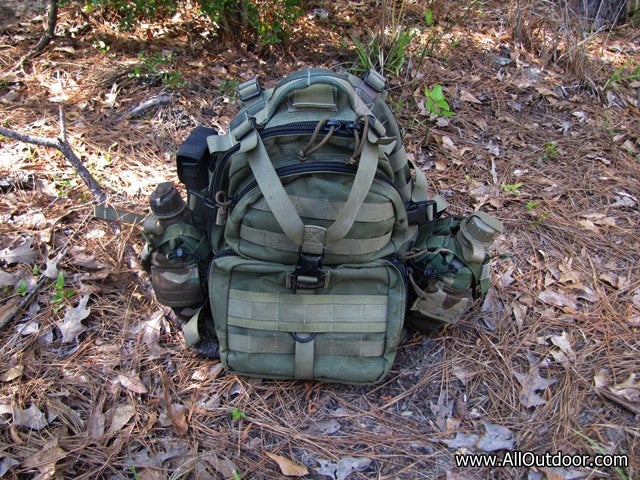 SHOP NOW
Dislikes
Waist belt is pretty much useless, it is just a piece of 1 1/2 webbing. The pack is rather short and when in a good high position on my shoulders, the waist belt is on my stomach rather than on my hips. I am 5 feet 9 inches tall.
The Condor II has permanently attached straps on the bottom of the pack. However, the straps are too short to attach anything of size, such as a bedroll. It would have been much better to have just the loops and then let consumers add their own straps.
Sternum strap has a very narrow vertical adjustment range. There is stitching directly above and below on the shoulder straps where the sternum strap is at. The stitching restricts how much the sternum strap can be adjusted up or down. I wish there was more room for vertical adjustment.
Shoulder straps are a little narrow at only 2 1/2 inches wide.
Overall
Besides the minor dislikes, I enjoy taking the Maxpedition Condor II on excursions. It is a rugged backpack that is just the right size for my usual gear.