Test Your Shooting Preparedness At KE Arms Hard as Hell 2-Gun
Doc Rader 03.27.17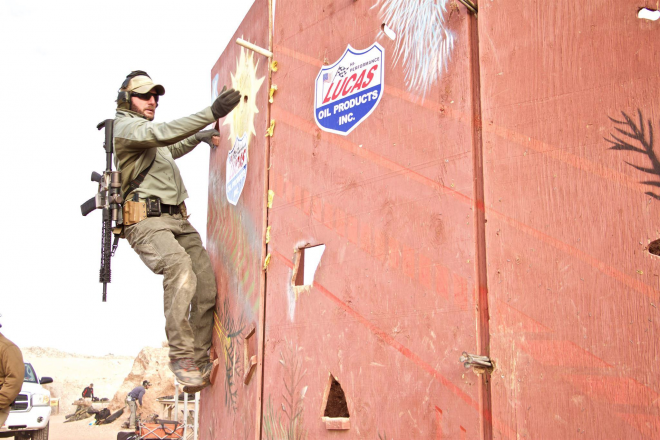 One of the best ways to confirm shooting skills (aside from a trip to the two-way shooting range) is to get involved in some of the various types of competitions. Some are more realistic than others, and some definitely cost more than others (I'm looking at you 3-Gun).
If you have a rifle and modern pistol (and some grit) you may want to consider the KE Arms Hard as Hell 2-Gun. This competition eliminates the number one reason (and excuses why) people don't get involved in 3-Gun—shotgun.
The match will be put on by the Southern Utah Practical Shooting Range https://southernutahpracticalshootingrange.com/ and KE Arms  https://www.kearms.com May 6th and 7th in St George, UT, and is the same range and staff that have been running the Hard as Hell 3-Gun and the Red Oktober Kalashnikov match.
The KE Arms Hard as Hell 2-Gun will be a 9 stage, high-effort, high-round count event (300 rifle—45 long range at 200+ yards, 200 pistol) requiring only pistol and rifle. Expect physical challenge, 300-second time limits on stages that include:
climbing, crawling, swinging, hooting, hollering, and cowbells. Because everything needs more cowbells.
For an idea of what this match about, the following video shows an example stage from the 3-Gun variant:
And if that isn't tough enough—or you really want to test your mettle, you can up the ante by competing in "Trooper" division and carry all your ammo and shooting supplies on foot into the range, during every stage, and hike back out at the end of the day. Or really see how you can match up by upgrading to the "Armored" category and wear front/rear hard armor plates!
Top 3 in competitive divisions will take home trophies and loot: Tactical Optics, Tactical Limited, Open. Match rules are at: https://docs.google.com/document/d/16uyt2NH5Axq6ofsyNOkNxSeYjMj1e03r797ESNtTLRw/mobilebasic
This type of a competition, especially running it in "Armored Trooper", will be a solid test of your ability to run your gear. The more you sweat in peace, the less you bleed in war…
Register on PractiScore for $150.