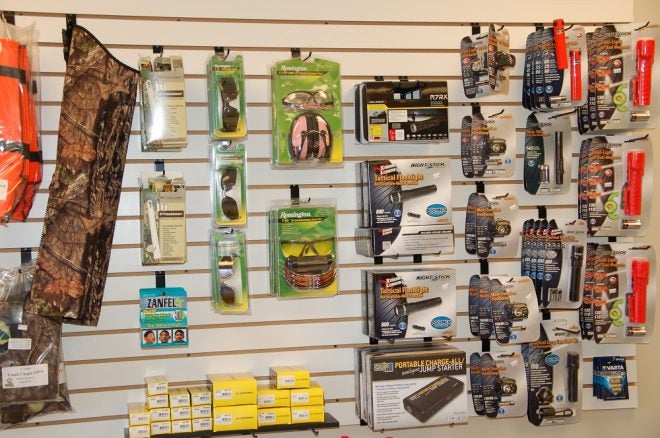 When preppers begin the process of planning for SHTF potentials, then they actually initiate movement to fulfill the process, they often turn to the more classic sources for gear, supplies, equipment, clothing, and other goods.
Some of these "big box" stores are entirely oriented toward the recreational camper, which is okay if you buy quality stuff. In these cases the best strategy is to stick to known brands or at least research other brands you may not be familiar with. And don't fall prey to the floor sales help that sold jock straps one week, then tents or camping stoves the next.
I'm not knocking the well-known suppliers for one reason among others. First, they have a vast inventory, and often product research capabilities via their websites. This usually includes consumer reviews and comments about the products. It is thought, though, that some of these "reviews" are fake, so find out the product name and study the actual manufacturer. If it is a store brand name product, then ask about warranties or trial periods and return or exchange policies.
There are many alternatives to these common name suppliers, but you often have to do a little searching and homework to find them. One such example is ESI, Supply in Richland, MS. ESI stands for environmental, safety, and industrial. They handle products for serious industrial work projects, but usually anybody can purchase their products.
At ESI you can find many items useful to preppers. The list is long but includes all kinds of gloves made of leather, rubber, synthetics, jersey cotton, and specialty coated gloves. They have boots and shoes, clothing items, and rain suits. They sell flashlights, tape, filter respirators, ear plugs, and muffs, and a ton variety of safety glasses. They even sell liquid tire sealant in case that SUV tire goes flat during a SHTF bug out.
There are many companies like ESI selling similar products. You may find them listed in a web search or yellow pages under forestry suppliers, industrial supplies, safety materials, equipment, manufacturing supplies, OSHA supplies, or personnel hazard materials.
More often than not these types of suppliers are selling topnotch, heavy duty use supplies and products. The industrial work environment simply will not tolerate cheap, ineffective personnel, or safety type supplies or gear. So, when you get ready to buy your needed prepping supplies, check out some of the alternative sources.