Donald Trump Jr. & Sons Catch-And-Release Sharks, Take Heat From Haters
Bob McNally 04.03.17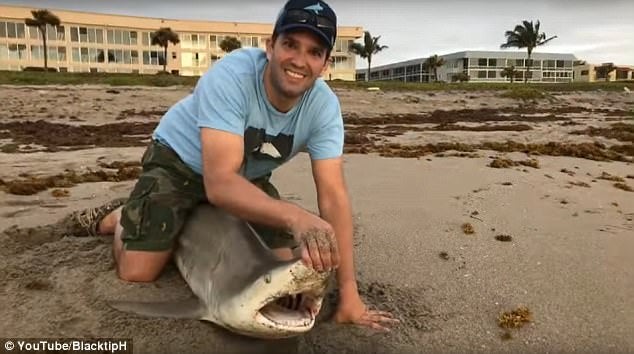 If your last name's Trump, you can't even take your kids fishing without catching plenty of heat from social media meatheads.
Donald Trump Jr. took his kids fishing for blacktip sharks last weekend off Palm Beach, Florida. They caught a few heavyweights, which fight and jump and are a hoot to battle from the beach. The fish were hauled through the surf, quickly unhooked, a few photos made, and posted on social media.
Immediately Trump started getting flack from indoor-loonies who are more concerned with slamming POTUS and his family than taking responsibility for their own lives.
Photos and a video were posted of the father-and-son Trumps having a great fishing time on the beach, which is just the sort of thing the haters should try doing, too.