Anti-Gun Site Accidentally Makes Case Against Magazine Bans
billj 04.06.17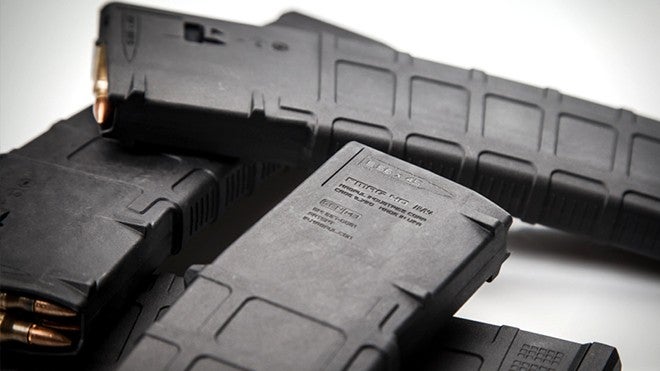 Does this bit on The Trace read the same to you as it does to me?
Four years ago, Maryland passed some of the toughest gun restrictions in the country, including a ban on the sale or manufacture of ammunition magazines large enough to hold more than 10 rounds. The intent of the law was to curb supplies of so-called high-capacity magazines in places like Baltimore, where at least 189 people died that year in shootings.

So far, the ban has done little to stamp out the use of big magazines by criminals, an analysis of law enforcement records by The Trace found. Baltimore police confiscated nearly 450 guns last year with enough room in the magazine to carry at least 11 rounds — high-capacity, as defined by the state — more than during any period in at least the last seven years.

Twenty-two percent of all recovered firearms were equipped with a high-capacity magazine, a 4 percentage point increase over 2013, the year the ban was adopted.
I'm always amazed at how liberals are amazed to learn that criminals just don't follow the law.
Who'da thunk it, y'know? For the millionth time, gun-free zones, magazine bans, "assault rifle" bans–none of these garbage laws have any effect on criminals because they're freaking criminals.
Of course, there's no way Maryland will admit defeat on this. I look forward to rolling my eyes at the new laws they'll cook up in response to the fact that criminals are ignoring the existing laws.