New VX-5HD Low-Power HD Scopes from Leupold
Russ Chastain 04.06.17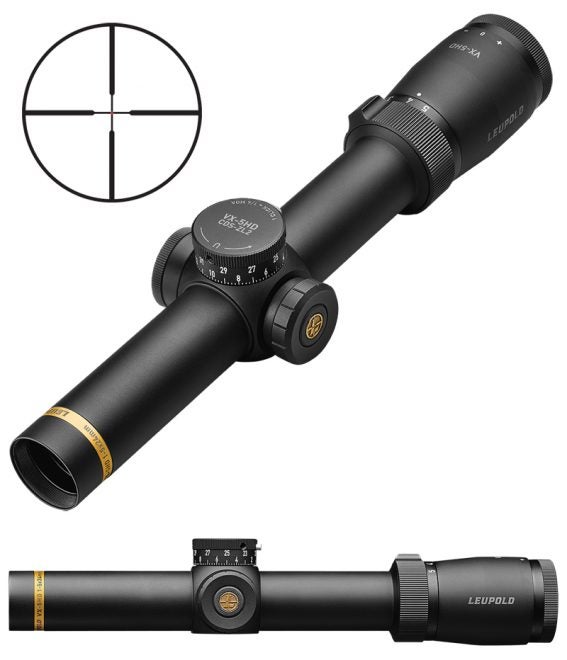 Leupold is offering a number of new VX-5 scopes for 2017, including these low-power HD models that come packed with features without adding a lot of bulk to your gun.
Both of these models feature "a High-Definition optical system for sharpened clarity" and "Twilight Max™ Light Management System" to help provide clear viewing even when light levels are low, such as dawn and dusk. Veteran hunters know that these times can be vital for a hunter and that not every scope will show you what you need to see.
The VX-5HD 1-5x24mm can be had in black matte finish with a duplex reticle with the following specs.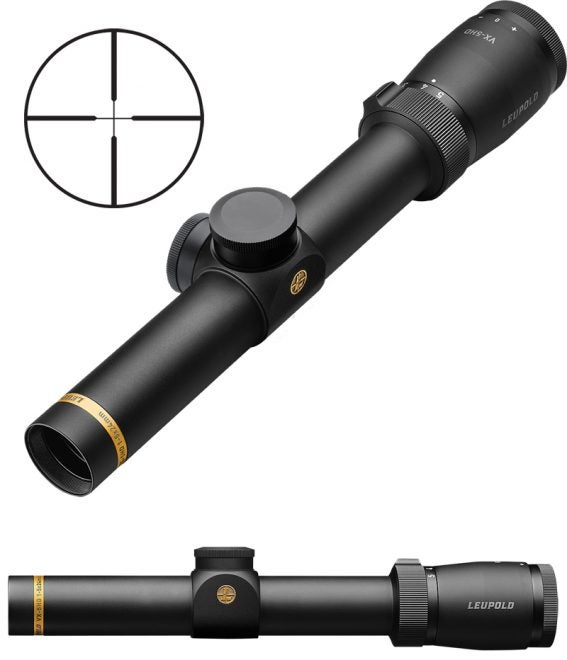 Manufacturer Specs
Max magnification: 5x
Objective size: 24mm
Tube size: 30mm
FOV @ 100 yards: 114.6/22.5 feet
Eye relief: 3.8″
Weight: 13.1 ounces
Overall Length: 11.2″
Elevation adjustment range: 170 MOA
Windage adjustment range: 170 MOA
Objective clear aperture: .9″
Eyepiece: Extreme Fast-Focus
Adjustments: 1/4 MOA per click
Waterproof, fogproof
Illuminated reticle: No
Reticle: Duplex
Starting MSRP: $909
The VX-5HD 1-5x24mm CDS-ZL2 is pretty much the same scope, but with an illuminated reticle and the "CDS-ZL2 (Custom Dial System ZeroLock 2) elevation dial," which locks in place to prevent the scope from accidentally getting turned off zero. Pressing a button allows you to rotate it up to two turns if you need to.
On the 2nd revolution of the elevation dial, the button sinks in to show you are on the 2nd turn so you can dial for extended ranges and never lose your place.

The covered pop-up windage dial provides fast and accurate sight-in and easy rezero.

All VX-5HD CDS-ZL2 riflescopes include one free Custom Ballistic Dial with purchase.
This one also adds "Motion Sensor Technology," which allows you to keep the illuminated reticle switched on. After five minutes of inactivity, it will go into standby mode to save battery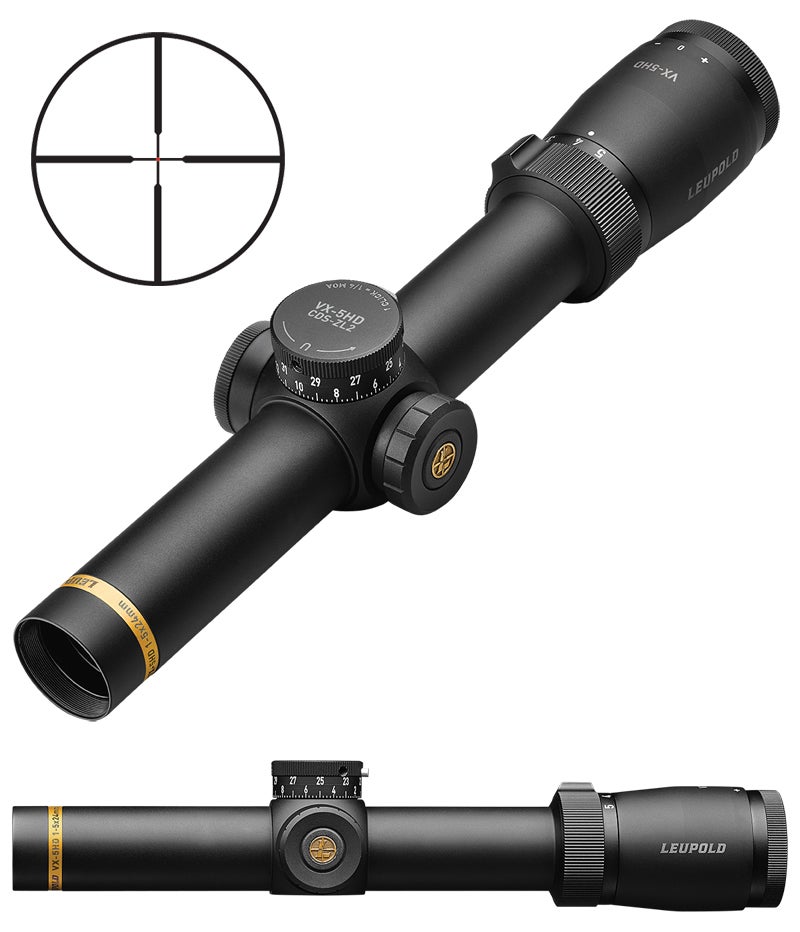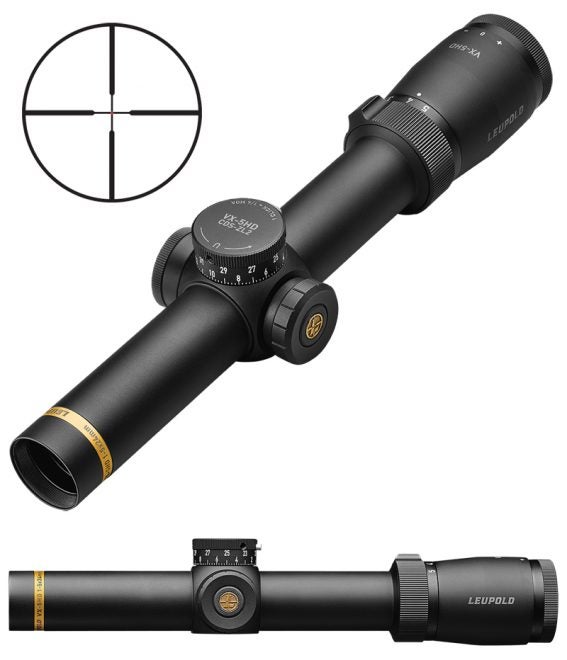 Manufacturer Specs
Max magnification: 5x
Objective size: 24mm
Tube size: 30mm
FOV @ 100 yards: 114.6/22.5 feet
Eye relief: 3.8″
Weight: 13.1 ounces
Overall Length: 11.2″
Elevation adjustment range: 170 MOA
Windage adjustment range: 170 MOA
Objective clear aperture: .9″
Eyepiece: Extreme Fast-Focus
Adjustments: 1/4 MOA per click
Waterproof, fogproof
Illuminated reticle: Yes
Reticle: FireDot Duplex Illuminated
Batteries: CR-2032
Starting MSRP: $1,169