Review: Brigand Arms Carbon Fiber Edge Handguard
Major Pandemic 04.07.17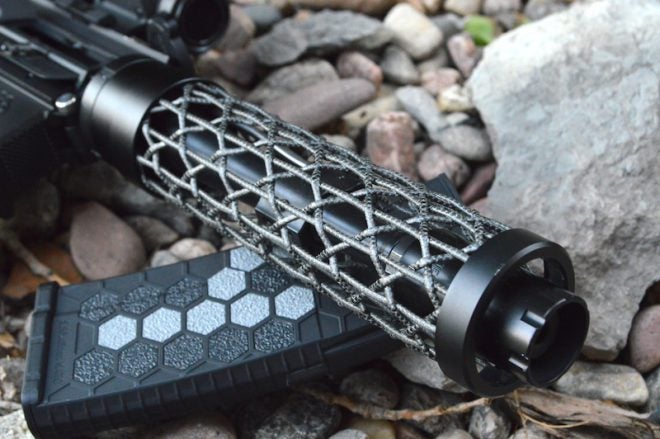 Brigand Carbon Fiber handguards look fragile, but the company put those doubts to bed with a display that had 100 pounds hanging from the end of one. Brigand Arms actually makes three different models including the EDGE, BLADE, and ATLAS. I decided that the EDGE deserved a special build to show it off.
The build started with the patented woven handguard, which is made from 3/16-inch carbon fiber rods capped at both ends with billet aluminum and mounted with an aluminum barrel nut. My one complaint is the far too substantial design considering the amazing light weight.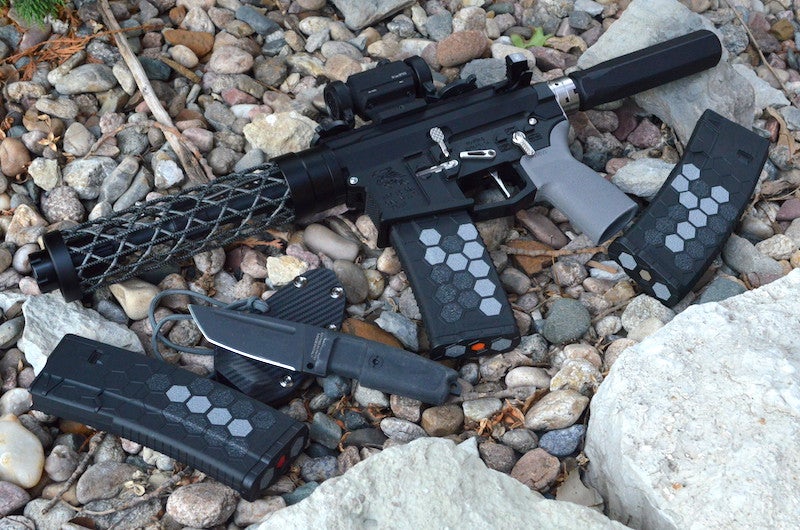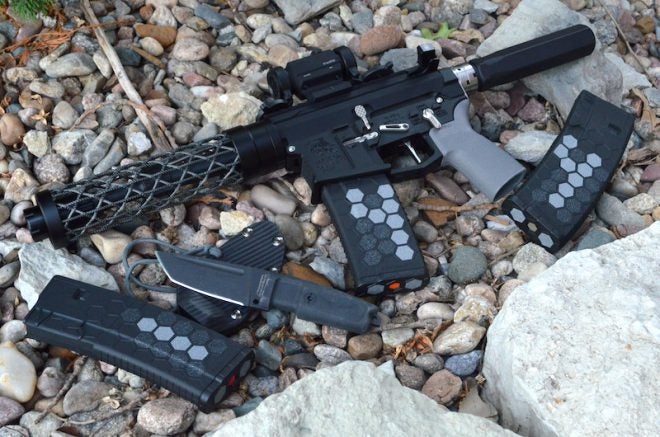 This handguard is extremely well made and installs just as any handguard would: tighten the supplied barrel nut and index it properly for the gas tube pass-through. Drop a little LocTite on the threads and tighten the locking ring.
In this case, the Brigand handguard was attached to a Phase 5 Tactical billet upper receiver loaded with a Phase 5 billet charging handle, Sharps Reliabolt, and Phase 5 carrier. A special handguard requires a special barrel, so I reached for a top-end Ballistic Advantage Hansen profile 233 Wylde barrel tipped with a Kineti-Tech Brake. The optic used was a Hi-Lux Leatherwood MM-2 Red Dot.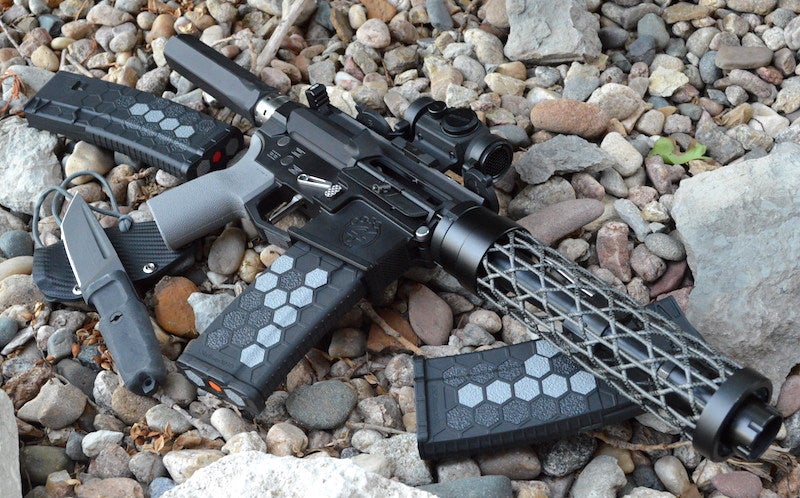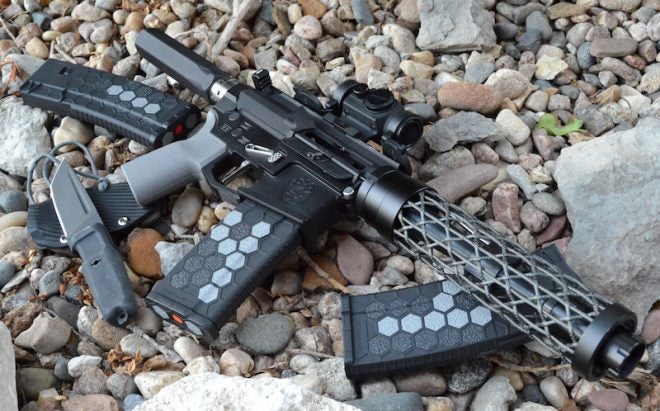 The lower was a custom Faxon/Houlding Precision billet lower with Phase 5 Tactical Hex buffer tube and a Timney Targa Flat Trigger. I added a host of components from V Seven, a company that manufacturers titanium parts including selector, pivot pins, magazine release, magazine release button, egg-plate, buffer detent, and dual castle nuts.
Of course there was a significant amount of customization on this build. All the titanium V Seven parts were hand-polished, as were the stainless steel KNS model JJ anti-pivot pins and the Timney trigger.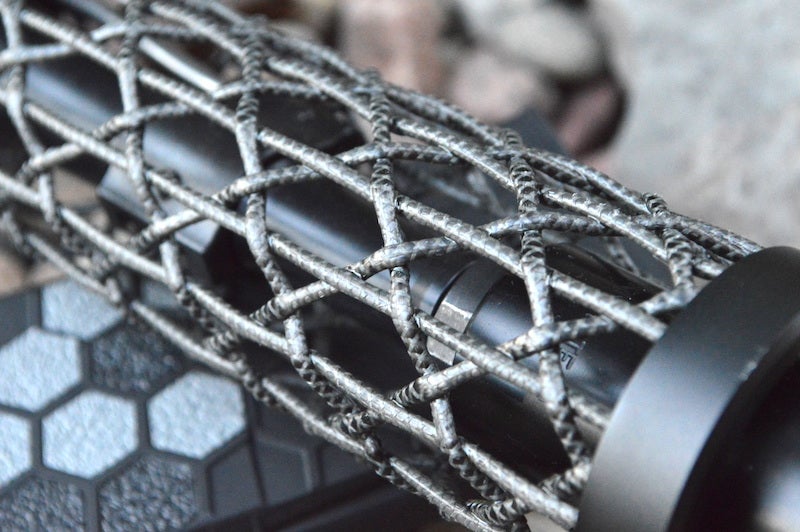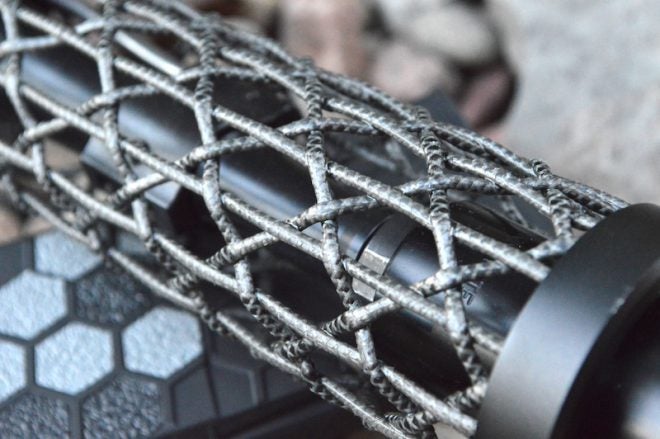 The final custom touches were adding some HexMags customized with HexGrips and chopping down a Mission First Tactical 15-Degree Engage grip to fit with the more compact look and feel of this AR15 pistol build.
Feel, Features, Functions, and Final Thoughts
On the range, the Brigand Arms Carbon Fiber Handguard delivers full and unrestricted ventilation of the barrel during spirited shooting. Despite the unusual design, this handguard is comfortable to hold and grasp, and it's unbelievably cool-looking.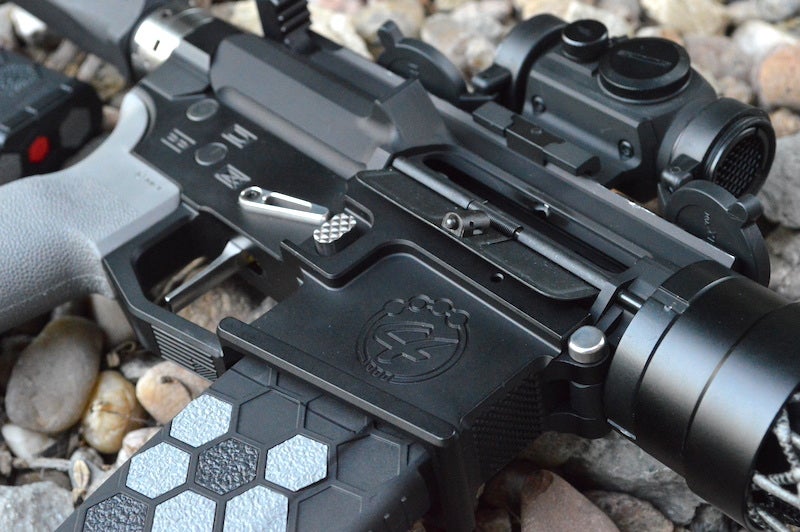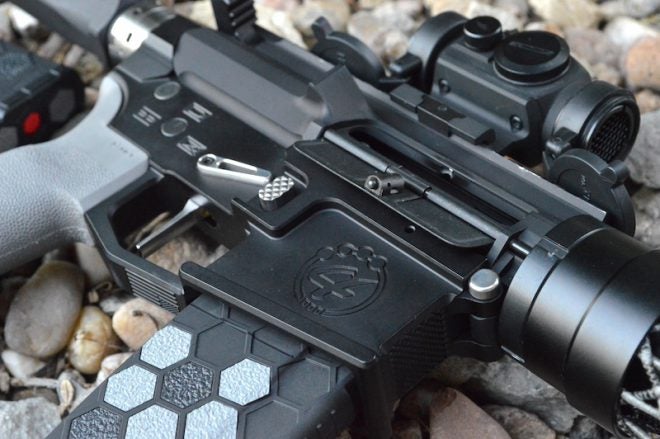 Brigand has brought to market one of the coolest (literally) handguard designs on the market. It is something truly unique and different from anything else, and I applaud their ingenuity.
Manufacturer Specs
3.6-5.00 ounces depending on handguard length

Large gauge design provides ample room for suppressors

$260-$399 MSRP depending on model and length

9" Version Featured – $279