Watch: M1915 Howell Automatic Rifle Enfield Conversion
Russ Chastain 04.12.17


Well, this is certainly weird and wild and more than a little steampunk. It's a WWI BSA-Howell conversion of a Lee-Enfield SMLE bolt action rifle to make it semi-automatic.
Howells were used during WWII, mainly as an AA weapon for the Home Guard due to the shortages of weapons in 1940-41.


The auction page for this odd rifle describes it like so:
Exceedingly rare M1915 BSA Howell self-loading conversion of a standard SMLE No. 1 Mk III as seen in Ian's Skennerton's reference book The Lee Enfield, pg 541.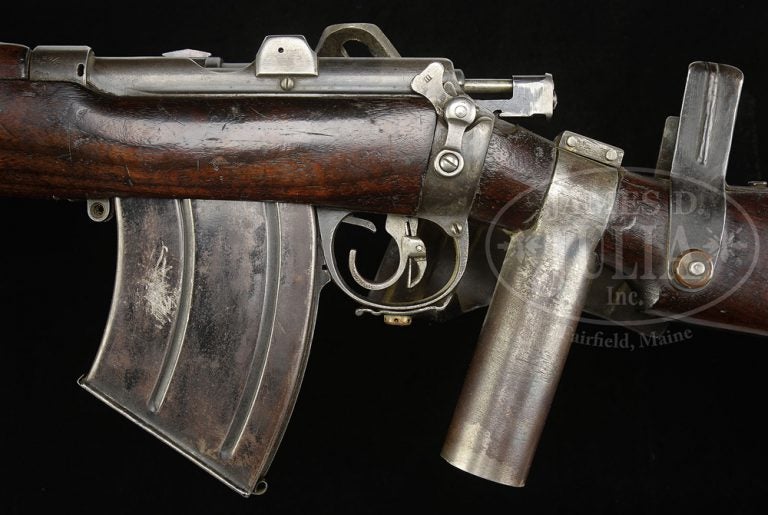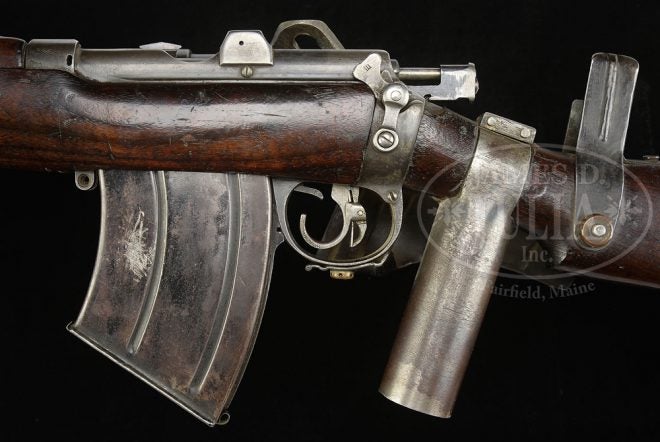 They also add:
To protect the user, a crude stamped hand guard and face guard were added in addition to a stamped tubular pistol grip.

—

Distinctive hand grip and hand protector must have provided some sense of security, however, it must have been rather disconcerting for the bolt to cam upwards and come back towards the firer's face when firing this rifle.
No doubt!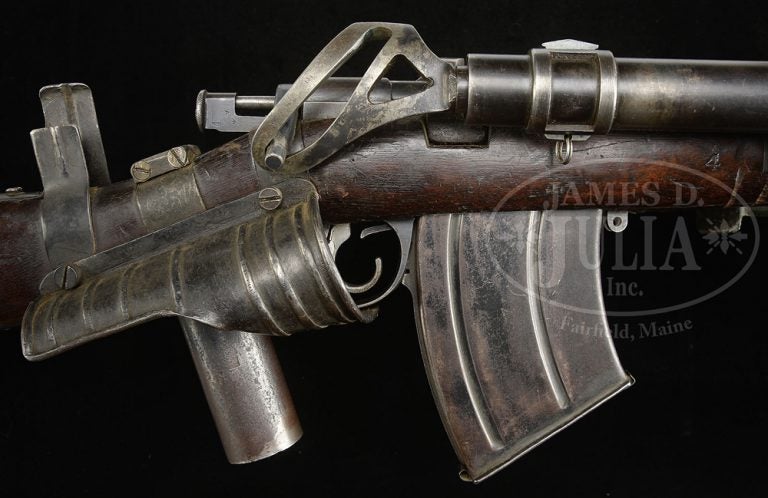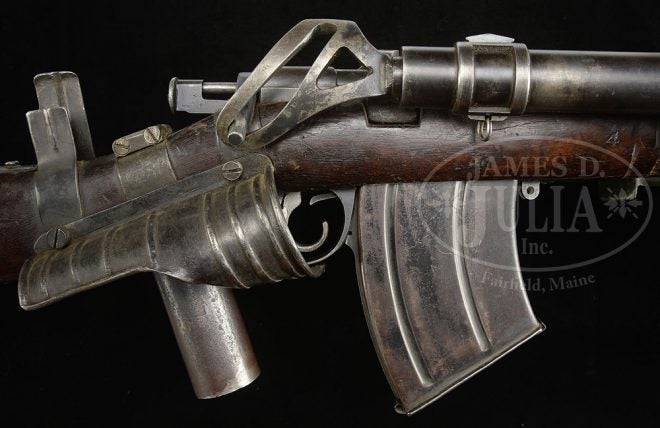 In the video, Ian describes it as only Ian can: "…very rare and very interesting and very ugly…"
The sights are offset to the left, which is good because it keeps the shooter's face off to one side and more or less out of the way of the bolt, which does fly backwards after the shot because this rifle is still a bolt-action in addition to being semi-automatic.
As an added bonus, we actually get to see the rifle being fired. Watching the close-up slow-motion of the action being cycled is pretty cool.