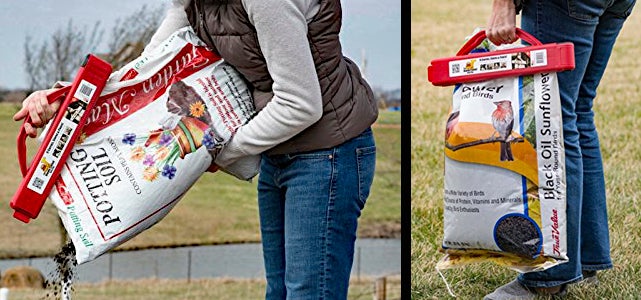 I've written hundreds of product reviews over the years, mainly for hunting and shooting products, and I never thought I would be sitting down to tell my readers about a bag clip.
There's a reason I'm doing it now, and that is the usefulness of the thing. You don't have to be a hunter to appreciate this huge clip, but hunters can certainly benefit from it.
The Handy Camel Bag Clip is a fairly tremendous bag clip. Mine is 16-1/4″ long overall, with a 13-1/2″ opening. It's constructed of two sturdy plastic parts that hinge at one end. When brought together, the two halves click together at the other end.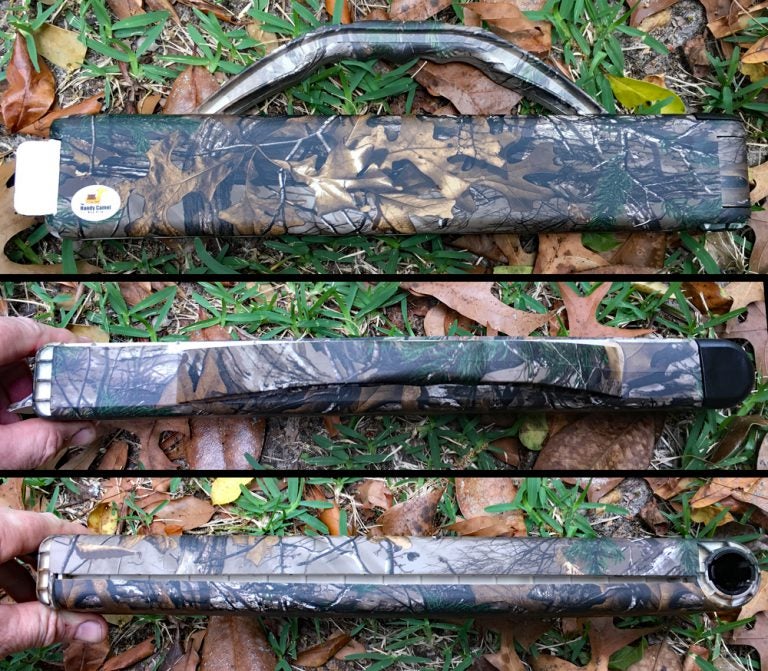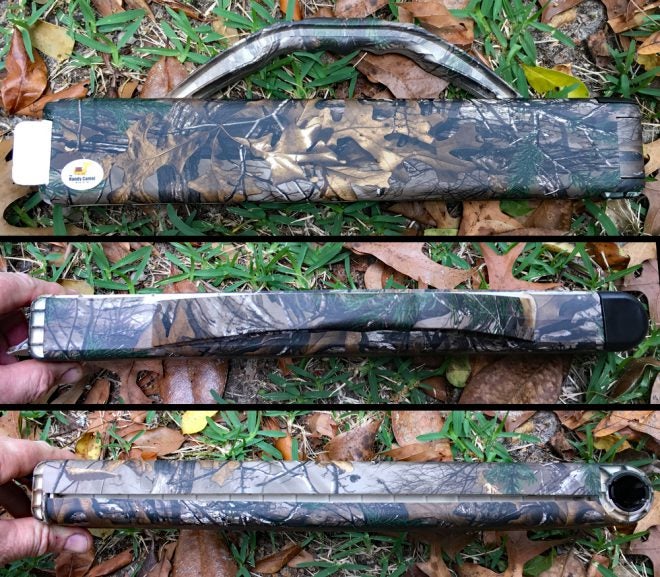 A generously-sized handle is formed on top of the clip.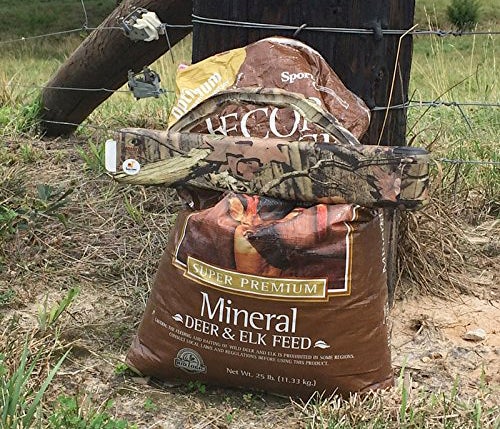 I use mine to seal large 50-pound bags of dry dog food. The bag itself is wider than the clip's mouth, but by simply flattening and folding the bag, I can make it fit. The clip keeps the food fresh while keeping bugs and other pests out of the food.
And when pouring the food into the plastic bin that I use each day to scoop my dog's food, I can attach this clip to the bag to act as a handle.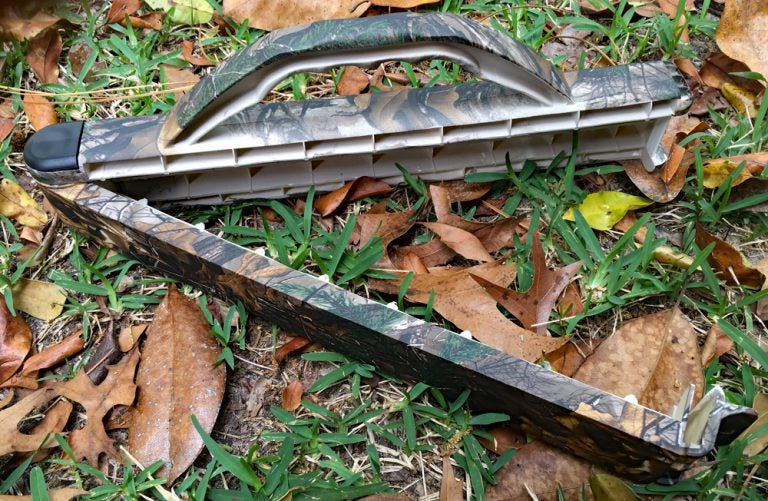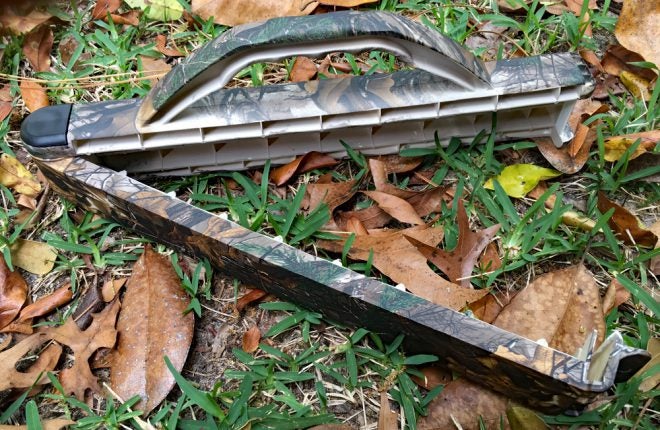 The Good
This clip can be made to work on really big bags, but it's not really perfect for the large 50-pound bags that I use. I suppose that's why the product description says "up to 40-pound bags."
Male-female design allows the bag material to be folded as it's clipped, for a better seal.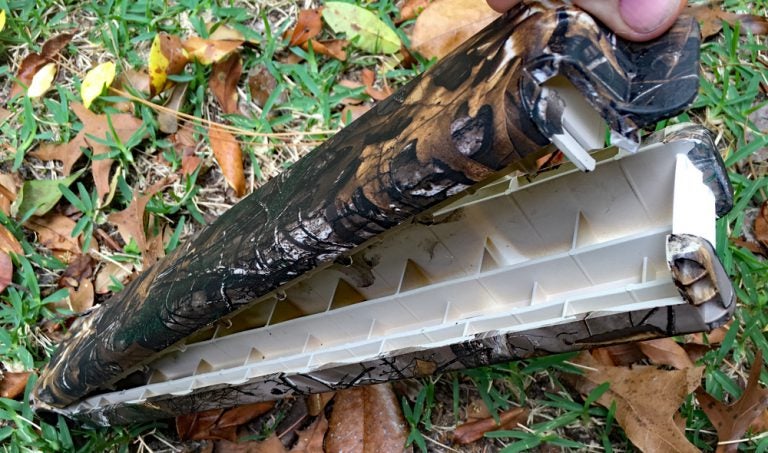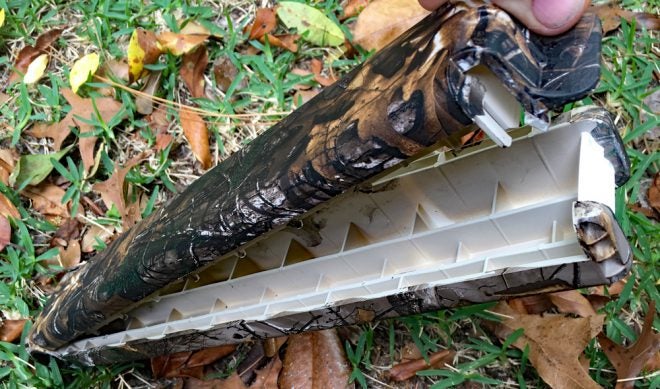 It can also be used on other feed bags, such as corn used for wild game feeders or large bags of seed used in food plots, yards, or big gardens.
When clipped on as a handle, this clip can make pouring a lot less awkward.
This clip is very tough; it has been very bowed when I clipped it onto a thick portion of feed sack, but it always held on and later it mostly regains its straightness.
The Not-so-Good
Take care when lifting a lot of weight with this clip/handle, because it sometimes slips off of slick plastic dog food bags. And be aware that larger bags will need to be folded to fit, and thick bags might be a pain to clip.
But don't be fooled by that Amazon reviewer who claimed that this product is "too complicated." It's really about as simple a product as you'll find.
Camouflage is great, but it will cost you; Amazon sells this clip with Mossy Oak Breakup Infinity for about $36, but a white one costs $12.13 and terracotta orange or red will only set you back $11.
Conclusion
Overall, the Handy Camel Bag Clip will do the job and your handling of potting soil, bird seed, charcoal, and pet food just might benefit from it. I know if I were a prepper, I'd want to have some on hand to keep my stockpiled stuff fresh in between uses and to make awkward sacks easier to handle.