Watch: Wilson Combat EDC X9 1911 Review
Kevin Felts 04.19.17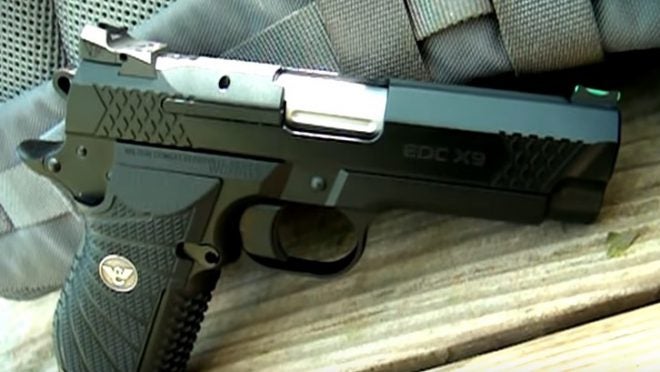 Wilson Combat has released a new handgun, and sootch00 has put it to the test. The Wilson Combat EDC X9 1911 is a compact 1911 chambered in 9mm.
EDC – Everyday Carry
X9 – Extra capacity 9mm.
From the EDC X9 web page:
Available Calibers: 9mm
Magazine Capacity: 15 rounds
Barrel Length: 4"
Overall Length: 7.4"
Sight Radius: 5.6"
Height: 5.25"
Width: 1.4"
Weight Empty: 29.09 oz
Weight Loaded: 35.04 oz
Accuracy Guarantee: 1.5" at 25 yrds
Rear sights are fully adjustable. Slide has front and rear serrations. Front sight is fiber-optic and the rear sights has nothing on it.
The X9 has a base price of $2,895.